!-James Abbott McNeill Whistler. 1834-1903-->


James Abbott McNeill Whistler. 1834-1903.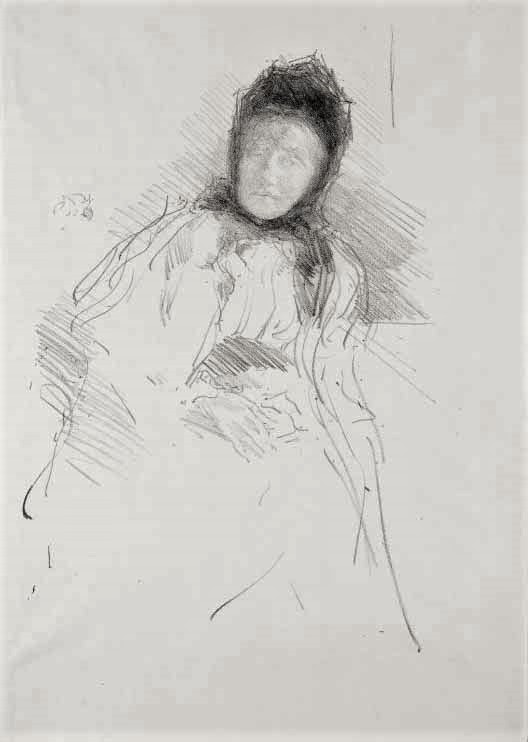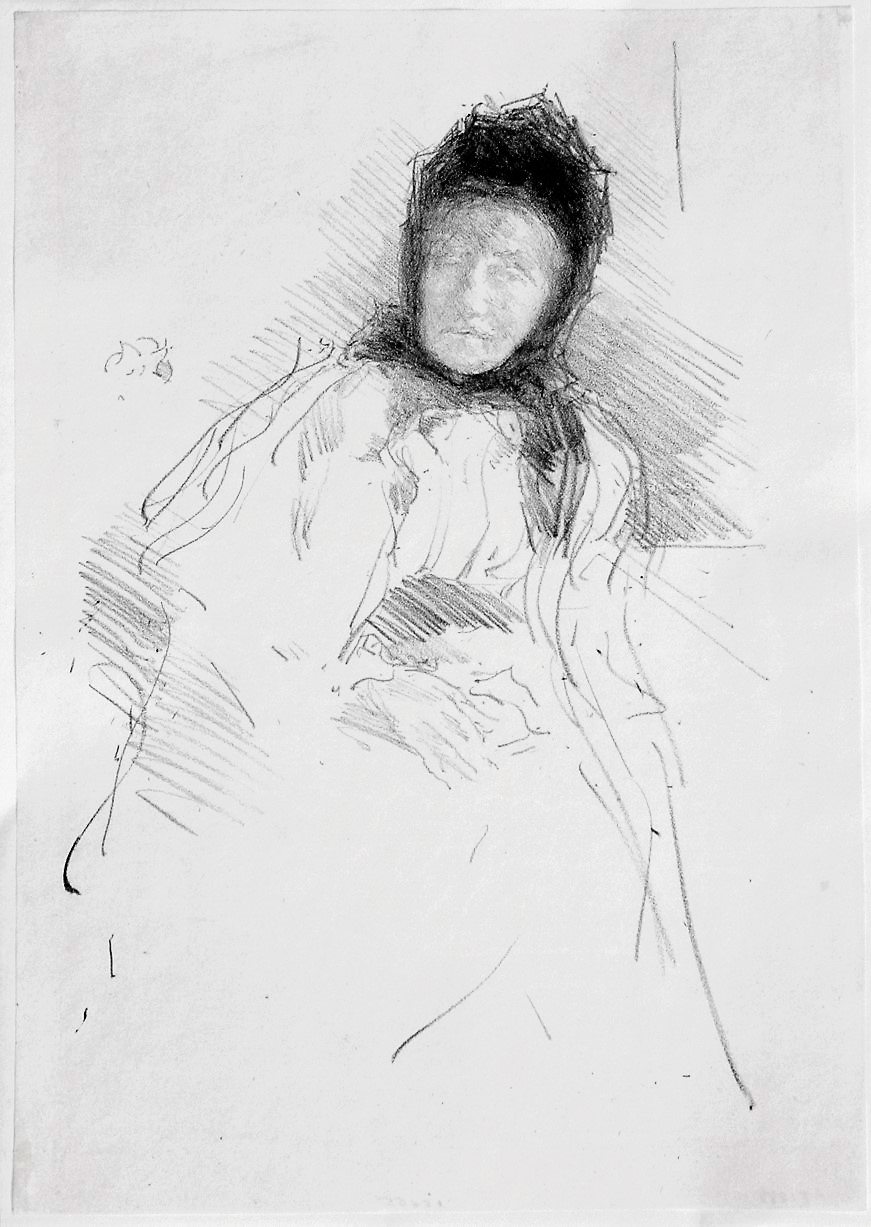 Unfinished Sketch of Lady Haden. 1895. Lithograph with scraping. Way 143; Levy 139; Tedeschi, Stratis and Spink 116.ii/iii. 11 13/16 x 7 7/8 (sheet 13 5/16 x 9 3/8). No published edition; Way listed 8 impressions. The stone was erased by 1905. An impression with strong contrasts printed on fine laid paper. Monogrammed with the butterfly in the stone. $3,500.

Deborah Delano Haden (1825-1908) was Whistler's half sister. She married Dr. (later Sir) Francis Seymour Haden in 1847. Whistler, who lived with his family in Russia, visited his sister and brother-in-law during the winters. Between 1855 and 1867, Whistler made several portraits of their children, Annie, Seymour and Artur. After Whistler and Sir Francis Seymour became estranged, Whistler and his sister continued to correspond and to meet surreptitiously and the homes of friends and family. Whistler made this portrait of his sister when she was almost seventy.


To order or to request additional or to be placed on the email list, contact Jane Allinson (jane@allinsongallery.com) or call (860) 429 2322.
Please click here to review the USE AND ACCEPTANCE AND PRIVACY POLICIES FOR THE ALLINSON GALLERY, INC. WEBSITE