!-James Abbott McNeill Whistler. 1834-1903-->


James Abbott McNeill Whistler. 1834-1903.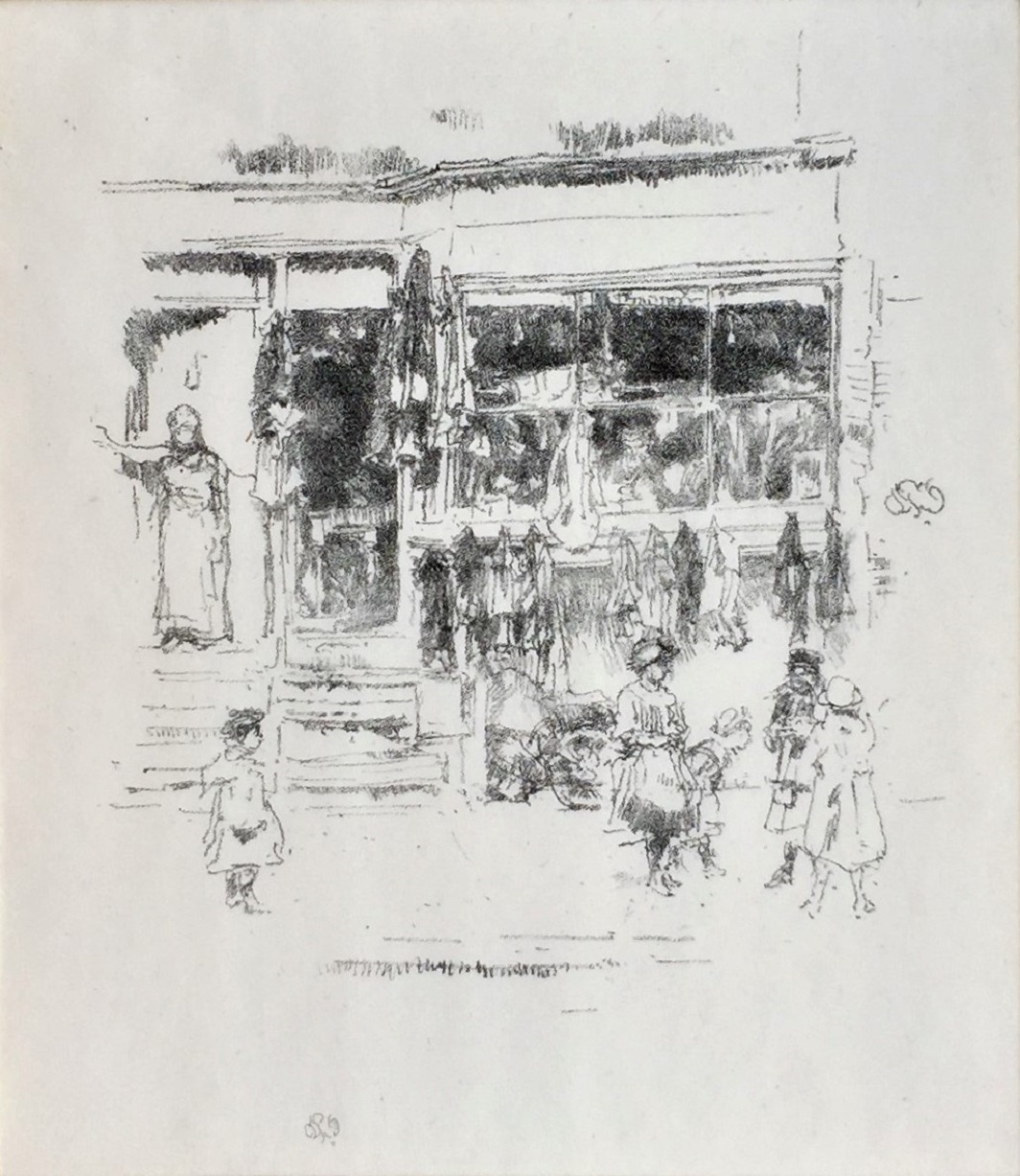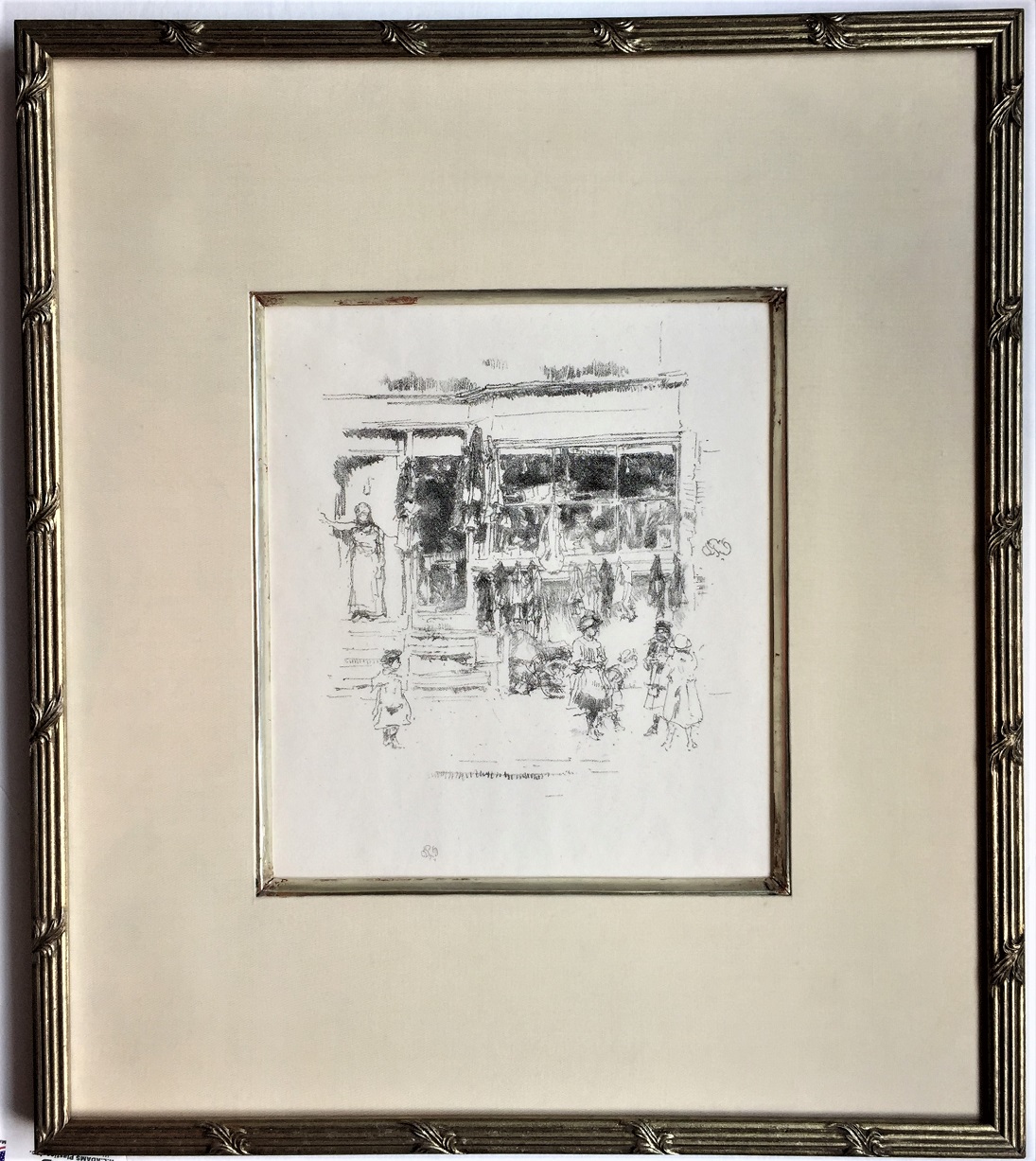 Chelsea Rags. 1888. Lithograph. Way 22, Levy 35, Tedeschi, Stratis and Spink 26. 7 1/8 x 6 5/16 (sheet 12 3/4 x 8). Printed on cream laid paper. Provenance: Miss Rosalind Birnie Philip, Whistler's sister-in-law, her seal verso: (Lugt 405). Michael Parkin Fine Art, Ltd. from whom purchased in 1972. Christie's, King Street.Signed with the butterfly in the image. One of 13 impressions listed by Way, before the image was transferred to supplementary stones for the edition of 500-1,000 printed by Way and issued in the Albemarle, January, 1892. Signed with the butterfly in the stone and in pencil. Housed in an elegant silk mat with a silver liner, and in a 16 3/4 x 14 3/4-inch silver leaf frame decorated with fleur-de-lis decorations. $6,500.
"And his interest in London has not been restricted to the Thames. Seeing the beautiful, where other men might be discouraged by dullness, he has taken his subject, now in the little cheap shop opening a low window upon the street, now in the forgotten church hidden away in a lonely square. And Chelsea Rags, the Shops of Chelsea, the Drury Lane, as well as The Butcher's Dog, are impressions of vague Rembrandtesque interiors where figures, grim or graceful, peer from out deep shadows - shops as lovely in his prints as the halls of a Veronese, or the palaces of a Claude." Elizabeth Robins Pennell, Whistler, the Master of the Lithograph.

To order, to request additional or to be placed on the email list, please contact Jane Allinson (jane@allinsongallery.com).