!-James Abbott McNeill Whistler. 1834-1903-->

James Abbott McNeill Whistler. 1834-1903.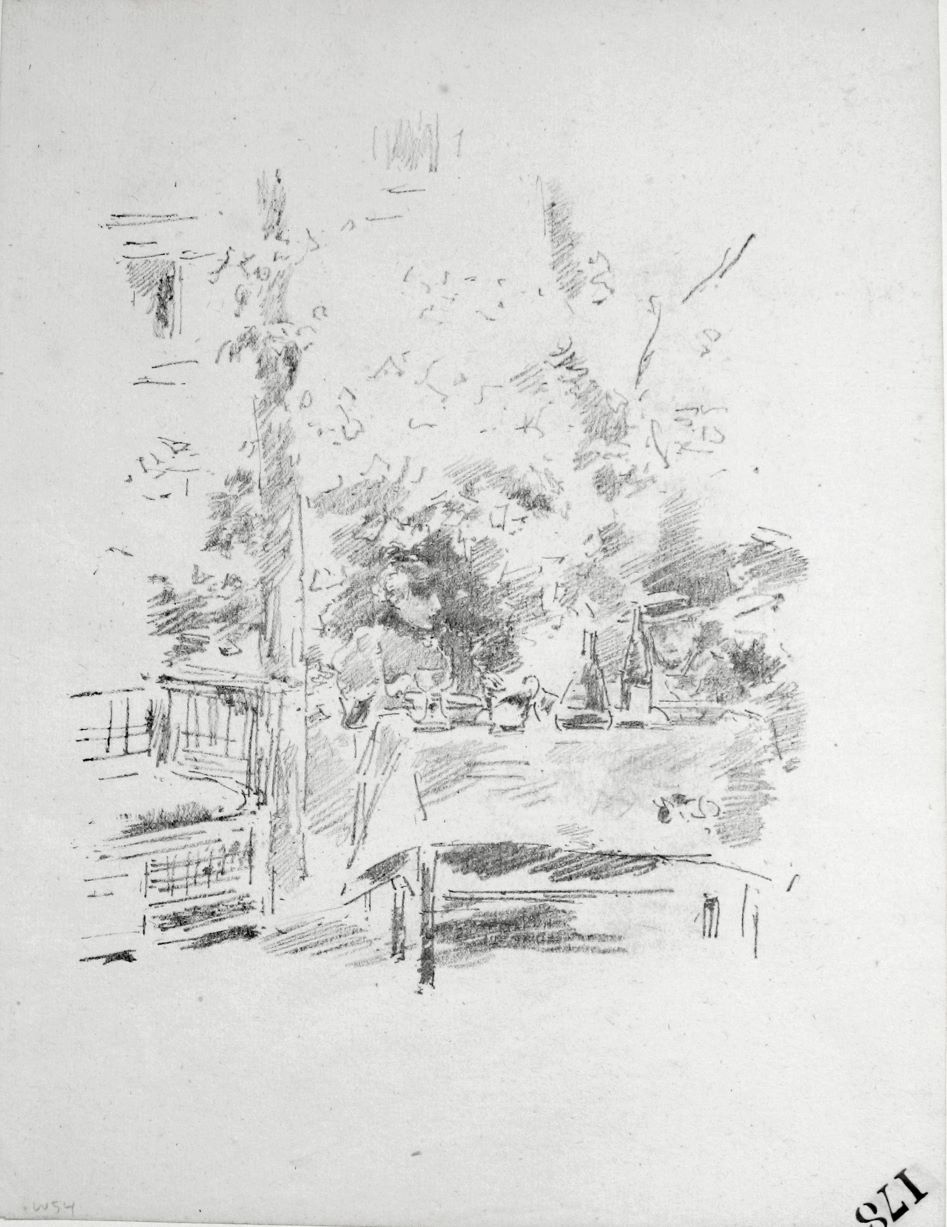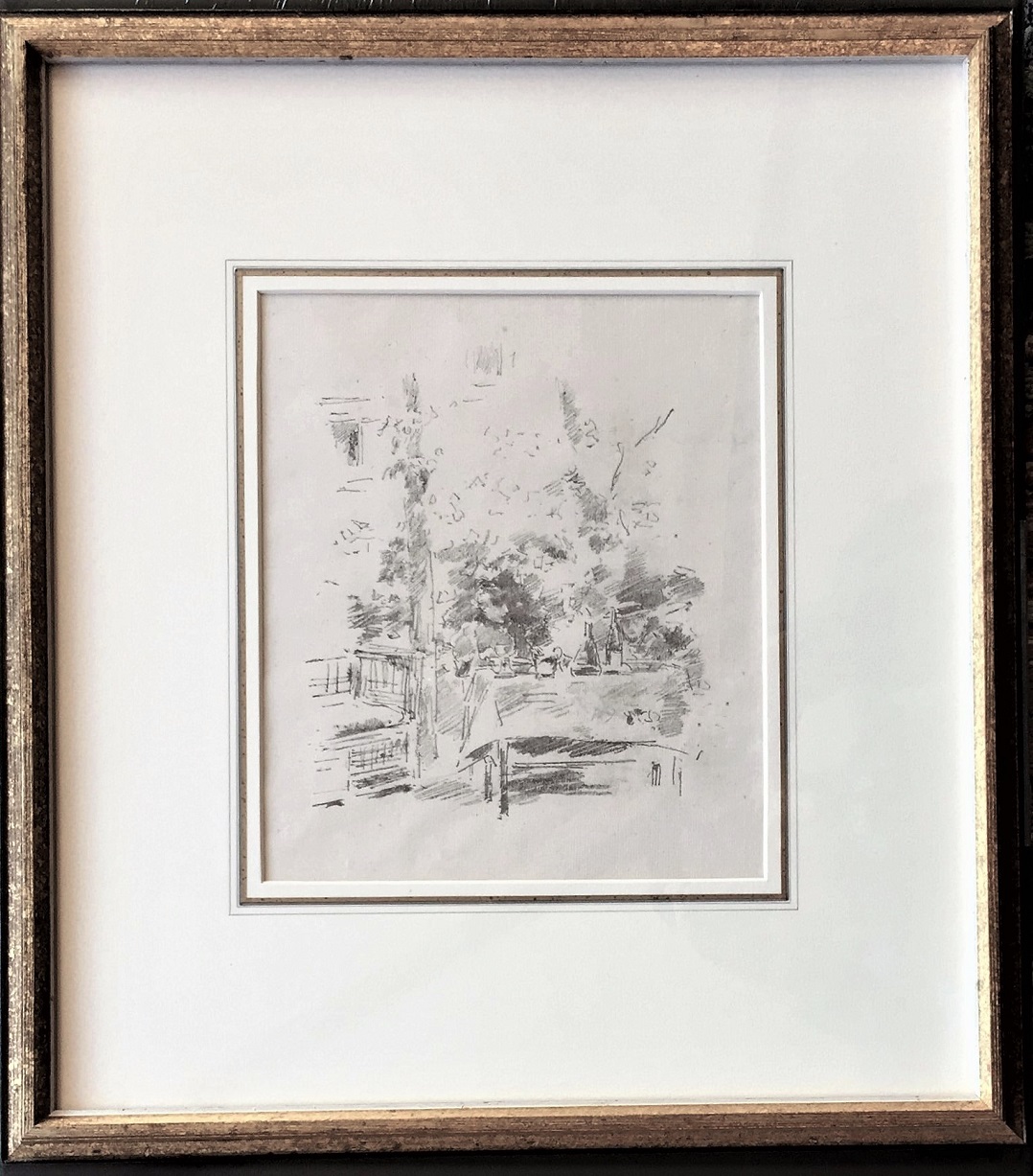 Tête-à-Tête in the Garden. 1894. Lithograph. Way 54, Levy 85, Tedeschi, Stratis and Spink 90. 8 x 6 1/2(sheet 10 7/8 x 8 1/2). Edition of 25 lifetime impressions plus a few proofs recorded by Way (Goulding printed 30 posthumous impressions in 1904, after which the stone was erased). A foxing spot, otherwise excellent condition. Printed on ivory laid paper from an antique volume, numbered 178 recto and 177 verso, lower right. A well-inked lifetime impression of this scarce print. Signed with the butterfly in the stone. Housed in an archival French mat and a dramatic 18 1/2 x 16 1/4-inch gold and black frame with a subtle gray lip. $6,500.
According to Joseph Pennell, the figures seated in the garden at Whistler's home at 110, rue de Bac, Paris, are Ethel Birnie Philip, Whistler's sister-in-law, and her husband Charles Whibley.
According to Tedeschi, Stratis and Spink "Whistler wrote to the New York dealer Edward Kennedy sending him a list of 'new and beautiful lithographs' that were to be mailed to New York from Paris two days later. Among the prints in the shipment were two impressions of Tête-à-Tête in the Garden. As far as can be determined, the Ways never reprinted the lithograph after the original set of twenty-five impressions (plus a few proofs) was pulled in July 1894." (pages 277, 279).
Stratis, Spink and Tedeschi write, p. 279: "According to T.R. Way, Whistler drew [The Little Café au Bois] this nocturnal scene of men and women gathering at an outdoor café-chantant in the Bois de Boulogne in Paris. It is something of a compositional pendant to Tête-à-Tête in the Garden (cat. no 90), drawn about the same time: both are casually grouped figures seated outdoors, and in both the artist experimented with different ways of using the white of the paper to represent light.
In Tête-à-Tête in the Garden, an overall suffusion of bright afternoon sunlight is evenly dappled with the cast shadows of surrounding foliage. In The Little Café-au-Bois, Whistler rendered the effect of artificial illumination at night by assertively using the lithographic crayon to establish a complex, alternating pattern of light and dark."

To order, to request additional or to be placed on the email list, please contact Jane Allinson (jane@allinsongallery.com)

or call +1 860 429 2322.