!-James Abbott McNeill Whistler. 1834-1903-->


James Abbott McNeill Whistler. 1834-1903.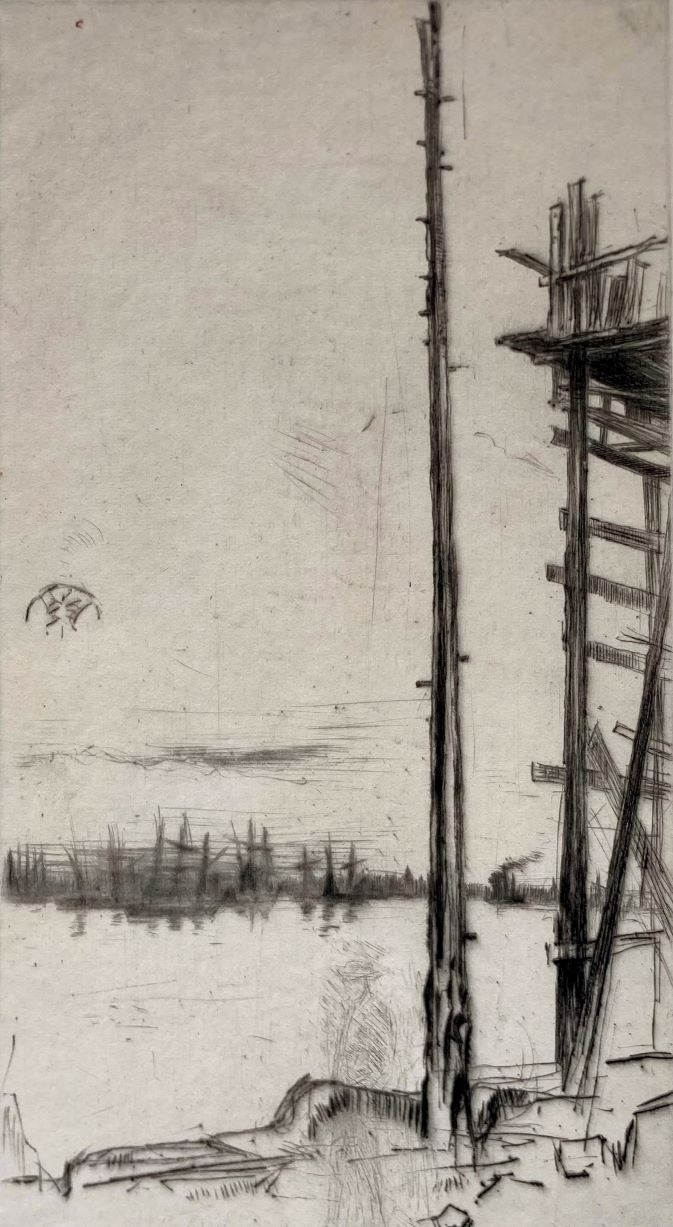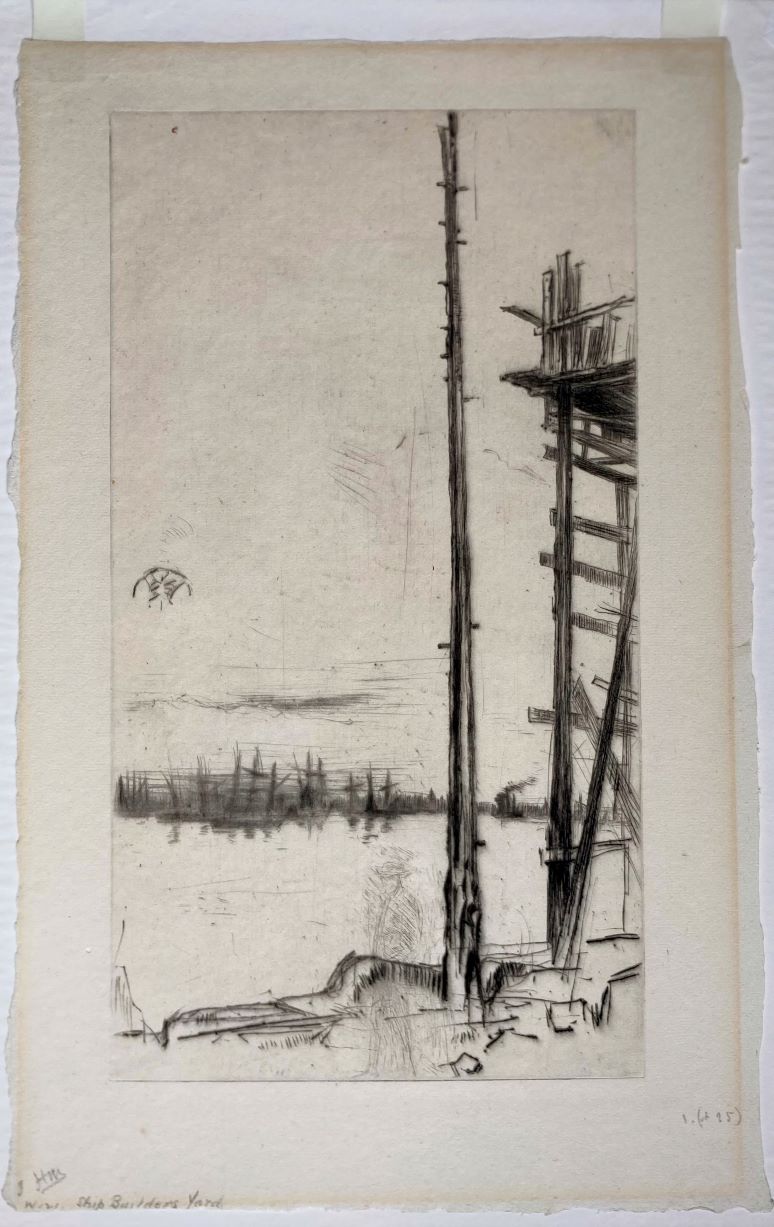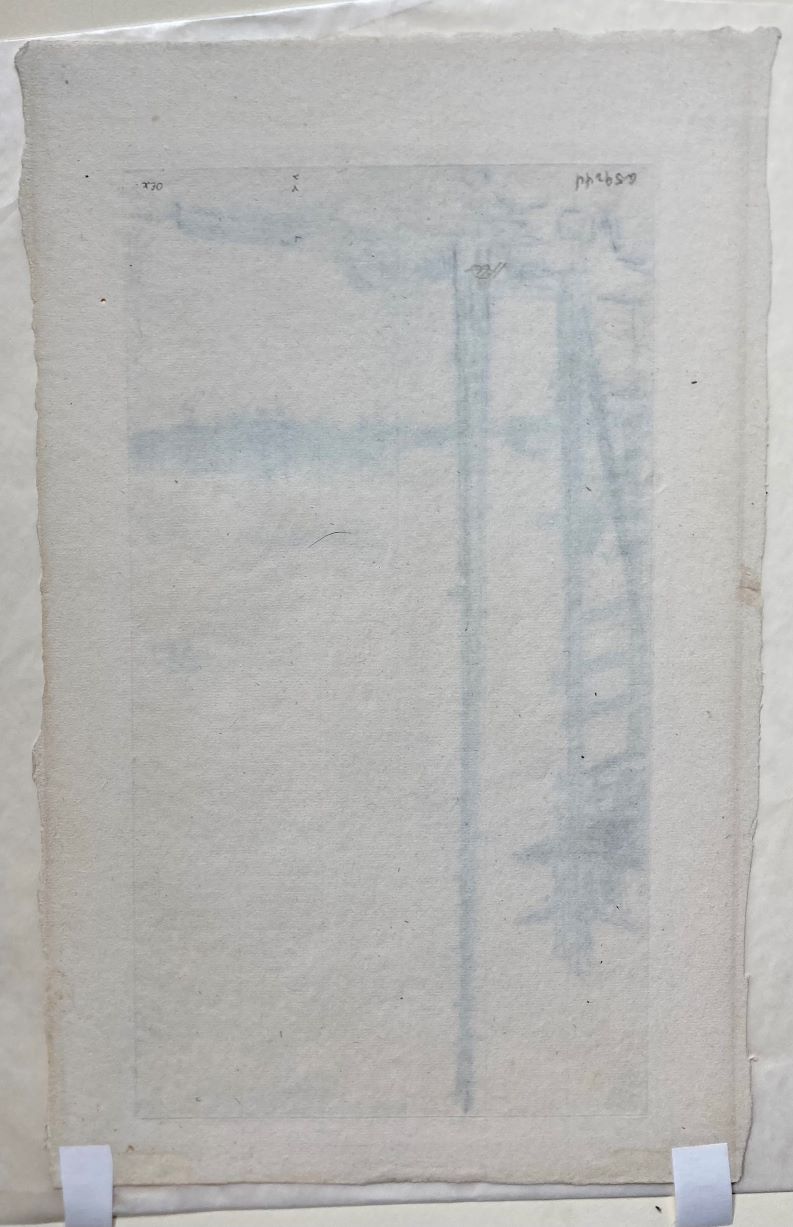 Shipbuilder's Yard, Liverpool. 1875. Drypoint. Kennedy 146.iii; Glasgow 142.iv. 8 7/8 x 5 7/8 (sheet 12 1/4 x 7 3/4). There was no published edition of this rare image. Glasgow lists 22 other known impressions. An extremely rich impression with drypoint burr printed by Whistler on fine laid paper countermarked 'PD'. Provenance: Howard Mansfield to Harris Whittemore to a family friend as a wedding gift in 1942. Annotated in an unknown hand '3HM' [Howard Mansfield] lower left margin and '1.(ut 25)'lower right margin and initialed 'OEX' verso. Monogrammed with the butterfly in the plate. Price upon request.

The first owner, Howard Mansfield was a lawyer in the firm of Lord, Day & Lord from 1884 to 1901, having studied at Yale and Columbia universities and being called to the bar in 1874. He later became a keen supporter of cultural causes; he was a trustee of the Metropolitan Museum of Art, and later became its first acting curator of Asian art until a staff curator was appointed.Mansfield built up an outstanding collection of 420 Whistler etchings and 162 lithographs, which was sold in 1919 for about $350,000 to Harris Whittemore ('Widdemare' according to The New York Times; that originally stated the price to be close to half a million dollars). It included many rare states and fine impressions built up through a close relationship with the artist. Whistler put aside particularly high quality impressions for Mansfield. K4080105 was dedicated to Mansfield on the verso. The New York Times declared on 2 March 1919: "The collection assembled by Mr. Mansfield, who sought quality rather than quantity, literally is without a blemish or flaw." In 1920 loans from his print collection were made to an exhibition celebrating the 50th anniversary of the Metropolitan Museum of Art in New York.This drypoint was given to the consigners mother as a wedding present in 1942 by Mrs Whitemore.
According to the Glasgow catalog, " Ship Builders Yard, Liverpool dates from 1875. On 1 February 1875 Whistler wrote from Liverpool to William Cleverly Alexander (1840-1916): 'The etchings and drypoints are getting on famously - I have quite got back into my old delight in the work and think I shall have some pretty things to show you soon - ' It was first recorded as sold - to Alexander - in early 1875. " The online Glasgow catalogue describes the image as: "In the foreground, at the extreme right, there is wooden scaffolding, and to left of this, a tall pole. A man stands to left of the pole, on the quayside and another man is faintly indicated sitting behind him, at right. Across a wide reach of water there are tall-masted sailing ships at anchor and shipping in the distance. There are a few clouds in the sky. Liverpool, in the county of Cheshire, north-west England, UK. Liverpool docks were among the biggest and busiest in the country."

Please click on the link to the Glasgow online catalogue raisonné Shipbuilder's Yard, Liverpool


To order or to request additional or to be placed on the email list, contact Jane Allinson (jane@allinsongallery.com) or call (860) 429 2322.
Please click here to review the USE AND ACCEPTANCE AND PRIVACY POLICIES FOR THE ALLINSON GALLERY, INC. WEBSITE