!-James Abbott McNeill Whistler. 1834-1903-->


James Abbott McNeill Whistler. 1834-1903.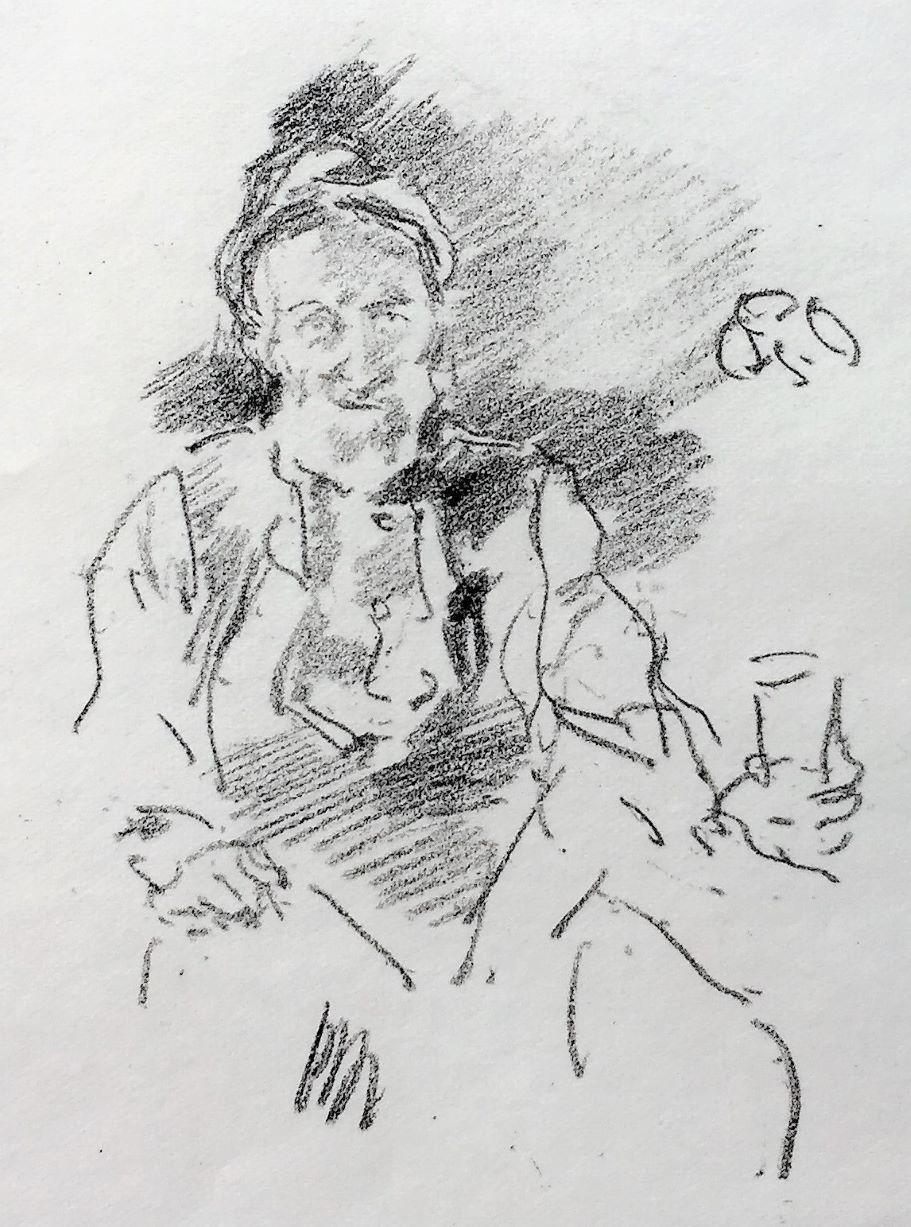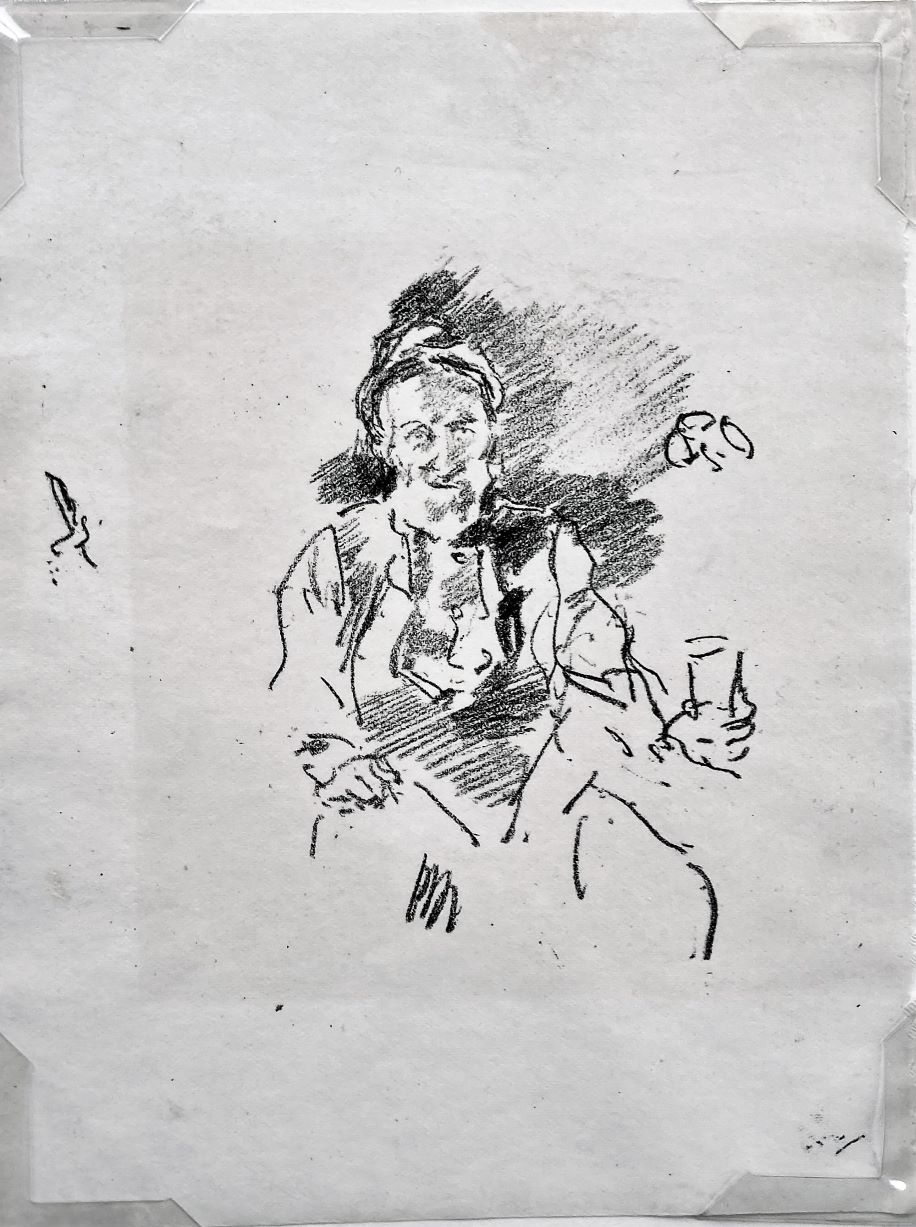 The Master Smith. 1895. Lithograph. Way 84; Levy 123; Tedeschi, Stratis and Spink 120.i/ii. 4 1/2 x 5 1/2 (sheet 76 x 5 3/8). Only 15 lifetime impressions (in 2 states) listed by Way; Goulding printed 38 impressions on 14 December, 1903. The stone was erased in 1903. Printed on cream wove proofing paper. Monogrammed with the butterfly in the stone. A fine impression of this rare lithograph. $5,000.
Tedeschi, Stratis and Spink write, page 366: As originally transferred to stone, the image includes trial marks made with a pointed crayon to the left of the sitter's shoulder. There is also a smudge at lower right below the image and a small stry mark upper right. Only one impression of this state has been located. Now in the Britigh Museum, London, it once belonged to Thomas Way and is illustrated in the Levy (1975) catalogue.' The impression illustrated above lacks the stray mark on the right, as the sheet is too small to accommodate it.
Tedeschi, Stratis and Spink write, page 366: 'This portrait of George Govier, was drawn ad the master smith conversed with the artist during a break from his work. Govier was born in Lyme Regis, Dorset, in January 1824. He would have been seventy-one when his two sons, Samuel EdwardGovier (c. 1857-1934) and Thomas Pretty Govier (c. 1858-1941), also carried on the family trade....
In its simplicity and directness, the portrait is exactly what Whistler had hoped to achieve in his first group of Lyme Regis lithographs. He wrote to T.R. Way that he believedthem to be 'much advanced in simple greatment' (lettter 143), and years later T.R. Way (1912) remembered that Whsitler had considered The Master Smith 'one of his most perfect lithographs'.


To order or to request additional or to be placed on the email list, contact Jane Allinson (jane@allinsongallery.com) or call (860) 429 2322.
Please click here to review the >USE AND ACCEPTANCE AND PRIVACY POLICIES FOR THE ALLINSON GALLERY, INC. WEBSITE