!-James Abbott McNeill Whistler. 1834-1903-->

<!-


James Abbott McNeill Whistler. 1834-1903.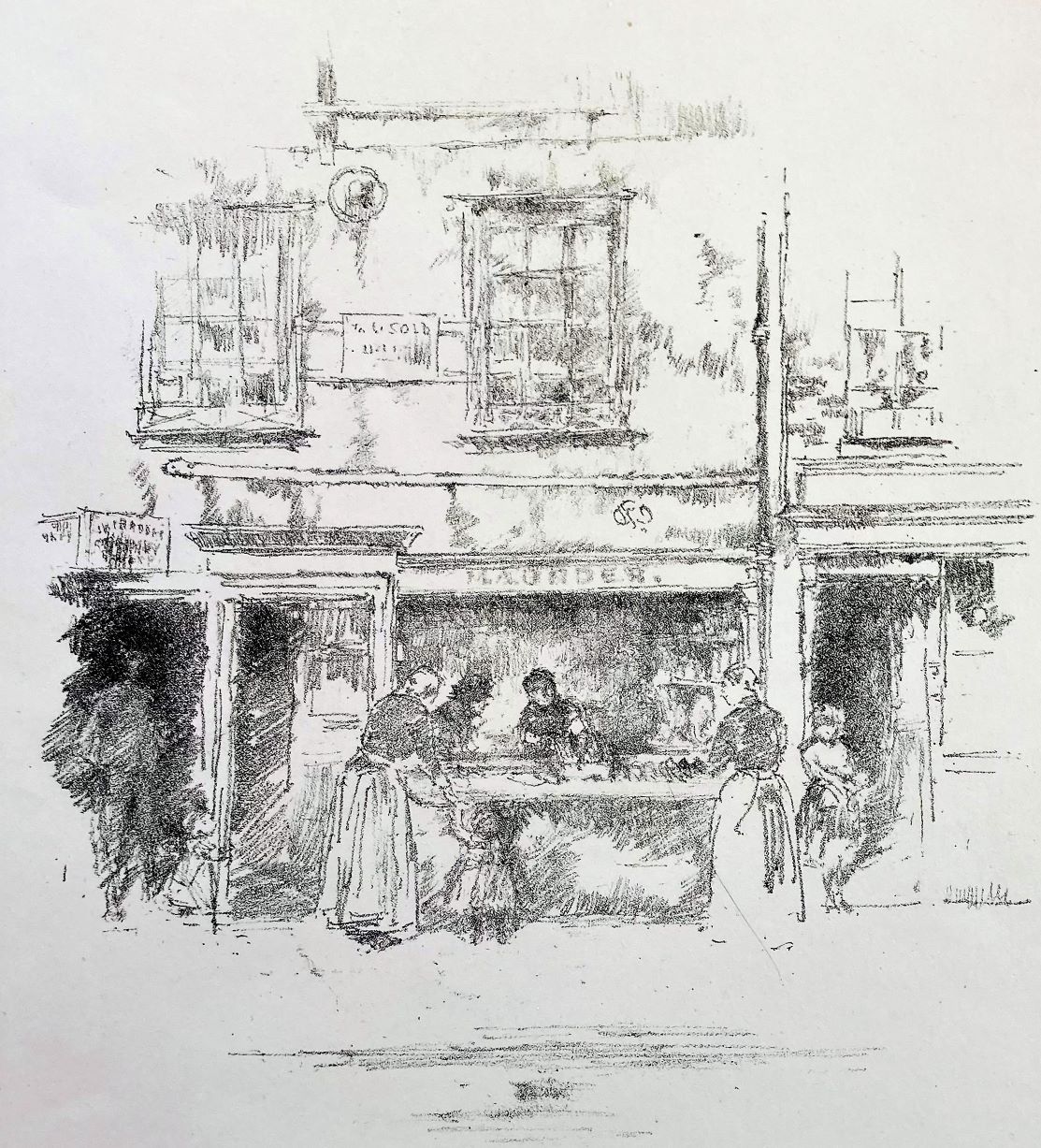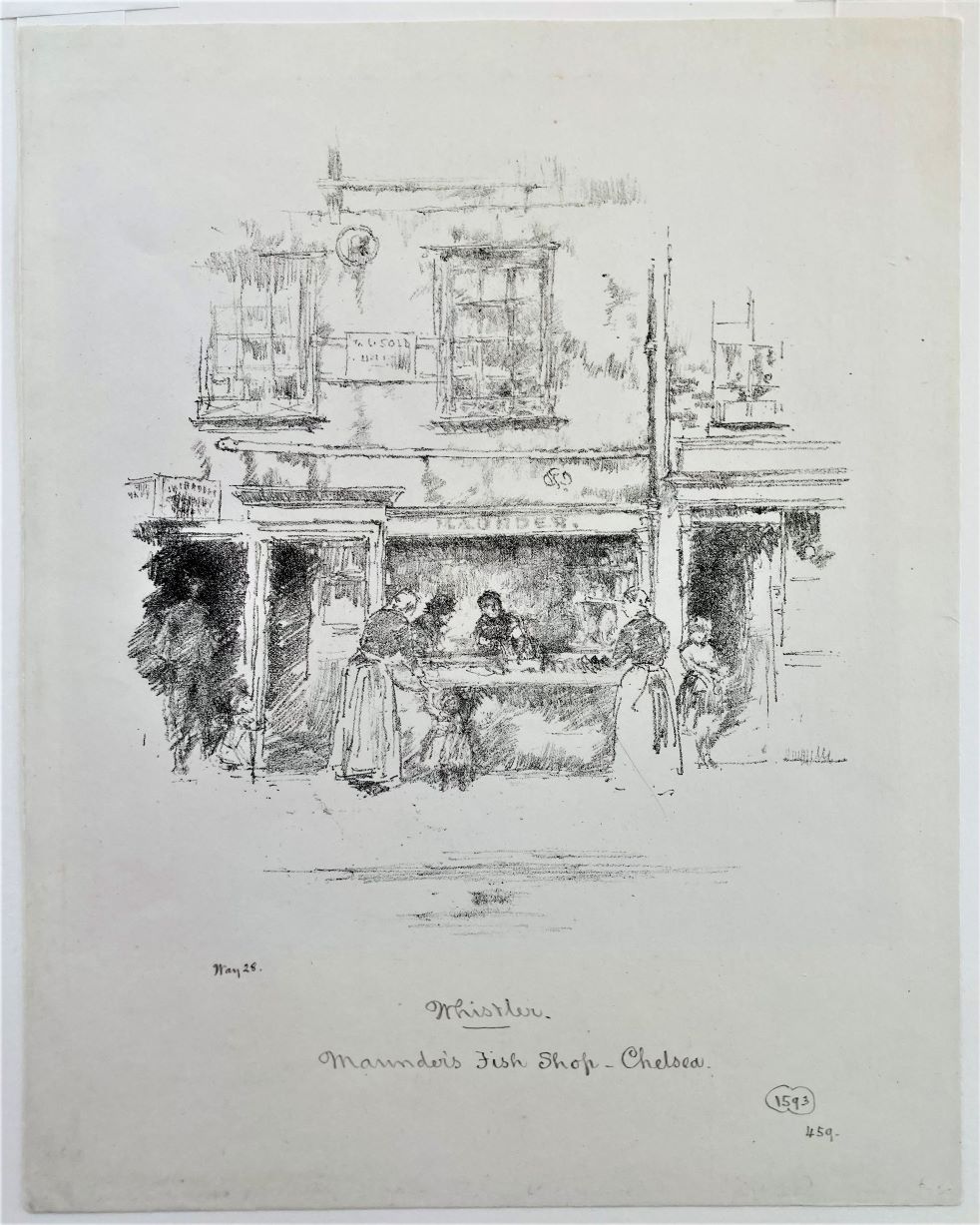 Maunder's Fish Shop. 1890. Lithograph. Way 26, Levy 42, Stratis, Spink and Tedeschi 37.ii. 7 3/4 x 6 3/4 (sheet 11 1/4 x 8 3/4). Printed on smooth ivory wove paper. As published in the December 27, 1890 edition of The Whirlwind. The printed text has been trimmed off, and pencil annotations in the margin added by another hand. Monogrammed with the butterfly in the stone, just above the sign saying 'Maunder'. $2,500.
"And could character be more keenly observed and felt, more convincingly rendered than their figures: the deli- cious little child, thrilling with excitement, craning her neck for one look upon the wonders of the Fish Shop. or the heavy alert bull-dog that keeps the street for the butcher."


To order or to request additional or to be placed on the email list, contact Jane Allinson (jane@allinsongallery.com) or call (+1) 860 429 2322.
Please click here to review the USE AND ACCEPTANCE AND PRIVACY POLICIES FOR THE ALLINSON GALLERY, INC. WEBSITE