!-James Abbott McNeill Whistler Landscape with Horses.. 1834-1903-->


James Abbott McNeill Whistler. 1834-1903.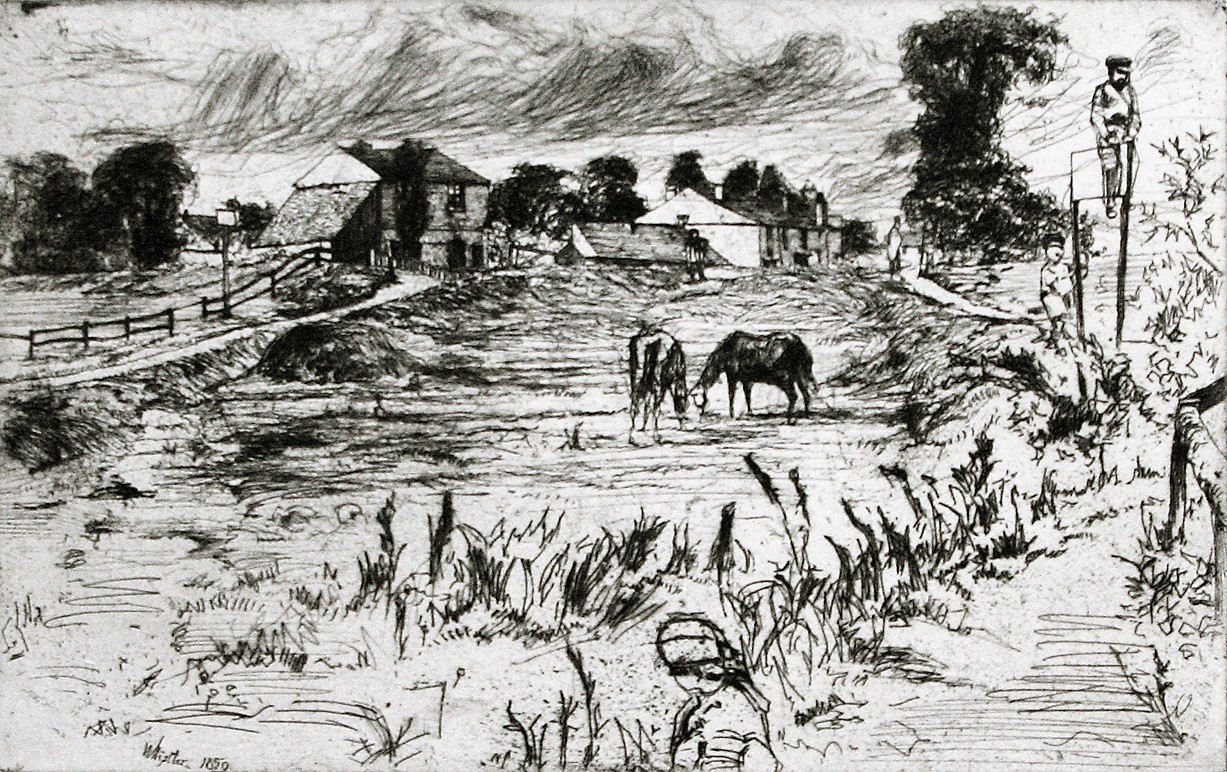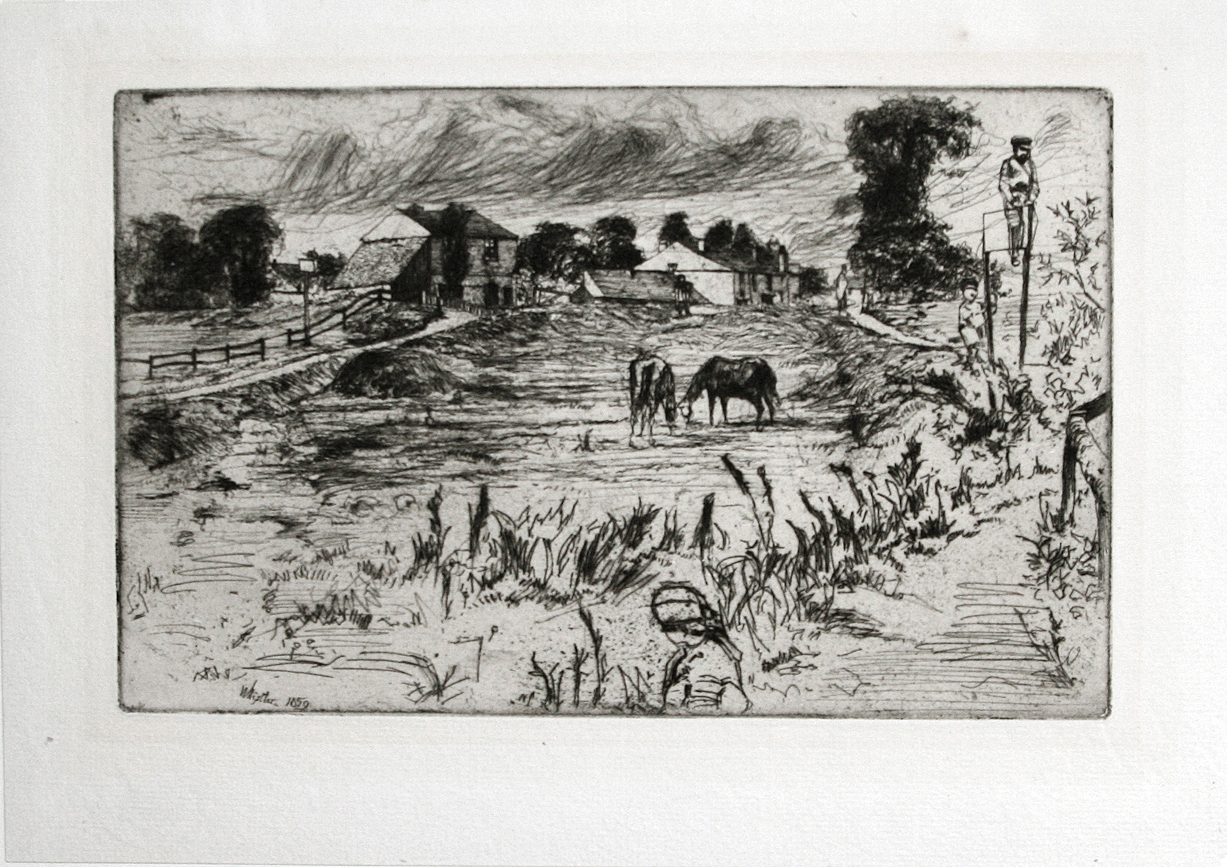 Landscape with Horses. 1859. Etching and drypoint. Kennedy 36.ii; Glasgow 45.ii. 4 7/8 x 7 3/4 (sheet 6 7/8 x 9 5/8). Glasgow records 32 known impressions. A scarce early etching -- there was no published edition. A fine impression with atmospheric tonal wiping printed on AR[CHES] cream laid paper with full margins. Signed in the plate, lower center. $2,750.

This work is one of several etchings of figures in a rural landscape (Nursemaid and Child) made during the visit of Henri Fantin-Latour to stay with Whistler at the Hadens' in the summer of 1859. The figure in the foreground is probably young Seymour (see Seymour, seated and Seymour seated under a Tree). Earlier in the spring in Paris Whistler had formed the Sociétéé des Trois (Society of Three) with Fantin-Latour and Alphonse Legros. They shared an admiration for older French artists such as Gustave Courbet and Camille Corot. Traces of the influence of Corot and Legros are evident in this second state in which Whistler added the scribbled draughtsmanship of the trees and the troubled sky (as well as the second horse). The laborers erecting telegraph poles reinforce Whistler's own realist rather than idyllic approach to landscape.

Please click on the link to the Glasgow online catalog raisonné Landscape with Horses.


To order or to request additional or to be placed on the email list, contact Jane Allinson (jane@allinsongallery.com) or call (860) 429 2322.
Please click here to review the USE AND ACCEPTANCE AND PRIVACY POLICIES FOR THE ALLINSON GALLERY, INC. WEBSITE