!-James Abbott McNeill Whistler. 1834-1903-->


James Abbott McNeill Whistler. 1834-1903.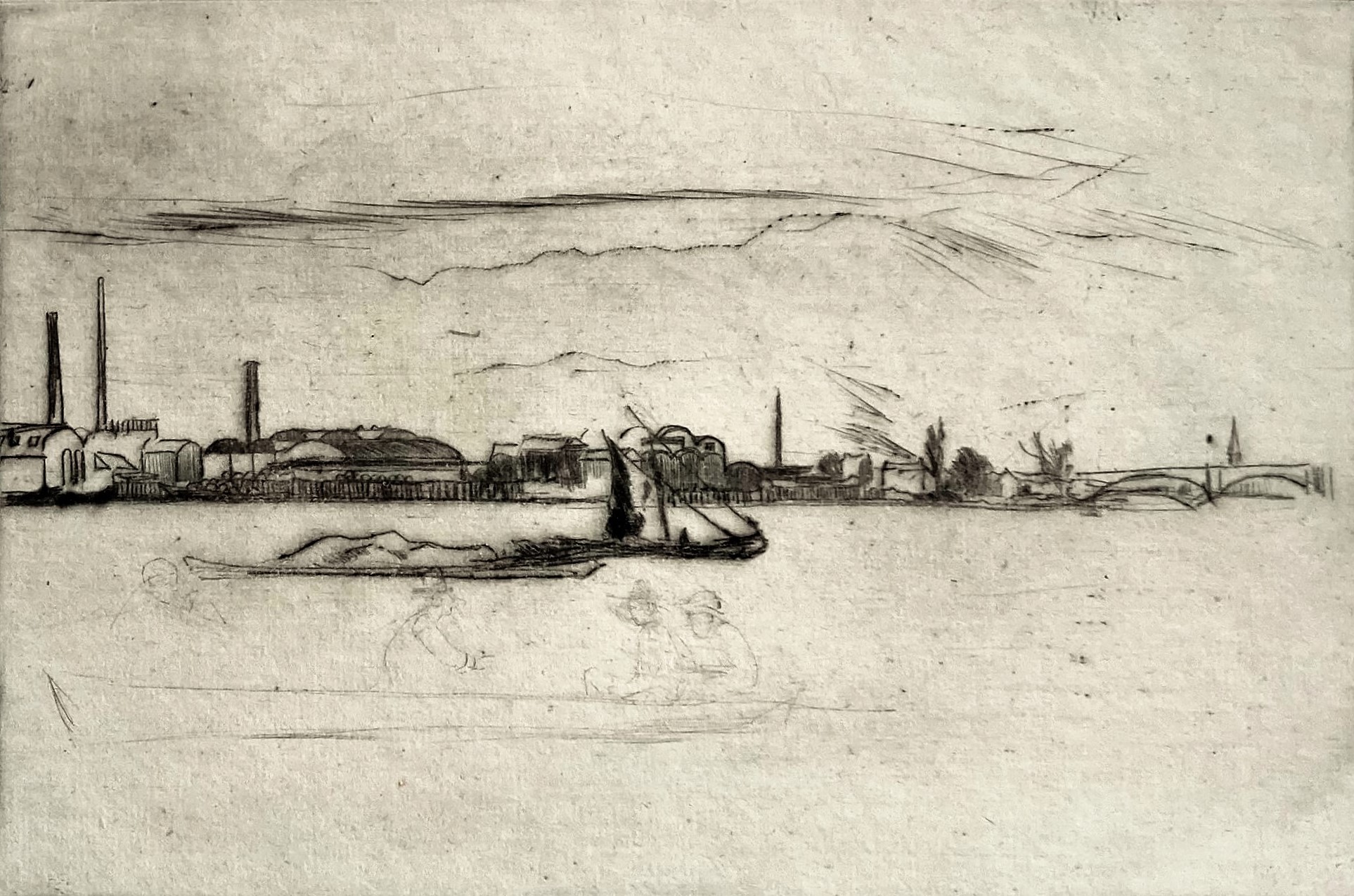 order="0">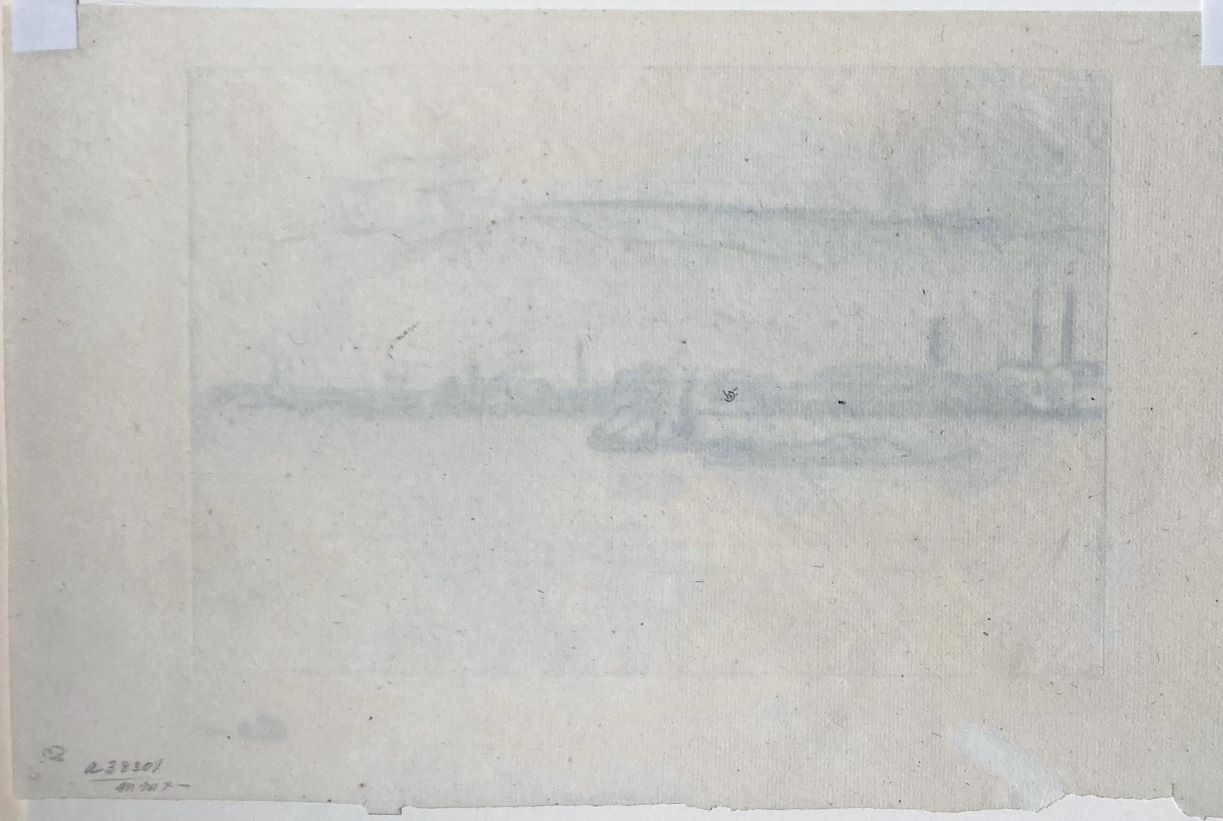 Price's Candle Factory. 1876-77. Drypoint. Kennedy 154.i/iv; Glasgow 166.i/xiii. 5 7/8 x 8 7/8 (sheet 7 3/4 x 12 1/4). There was no published edition of this rare image. Glasgow lists 19 other known impressions. Illustrated: Keppel, The Golden Age of Engraving, p.177. An extremely rich impression with drypoint burr printed by Whistler on fine laid paper. Unidentified collector's seal on the verso. Signed with the butterfly and annotated 'imp' in the margin. An exceptionally rare image. Price upon request.
The online Glasgow catalogue describes the image as: "A view across the River Thames in London, showing the Battersea shore, with the chimneys and warehouses of Price's Candle Works on the left, and a barge loaded with barrels by the wharf. Further right are more wharves, warehouses, houses and some trees. At far right are two arches of a bridge, with a church spire visible beyond. On the river is a barge with goods covered with a tarpaulin, and behind this, to right, a sailing barge.
Price's Candle Factory, Belmont Works, York Road, Battersea, on the River Thames in London, seen from the Chelsea shore. The arched roofs of the mills were a distinctive feature.
William Wilson and his partner Benjamin Lancaster established Edward Price & Company to manufacture candles in 1830. Price's discovered inexpensive raw materials (such as coconut oil and palm oil) to replace tallow and beeswax. They were the first to explore industrial applications for the new chemistry of fats to produce better products. Wilson took out a license on an 1829 patent for the hydraulic separation of coconut fats, and the partners built a candle factory at Vauxhall on the Thames in South West London, and a crushing mill just up river at Battersea. The firm became Price's Patent Candle Company in 1847.

Please click on the link to the Glasgow online catalogue raisonné Price's Candle Factory.

For more information or to be placed on the email list, send e-mail to Jane Allinson (jane@allinsongallery.com).