!-James Abbott McNeill Whistler. 1834-1903-->

<

James Abbott McNeill Whistler. 1834-1903.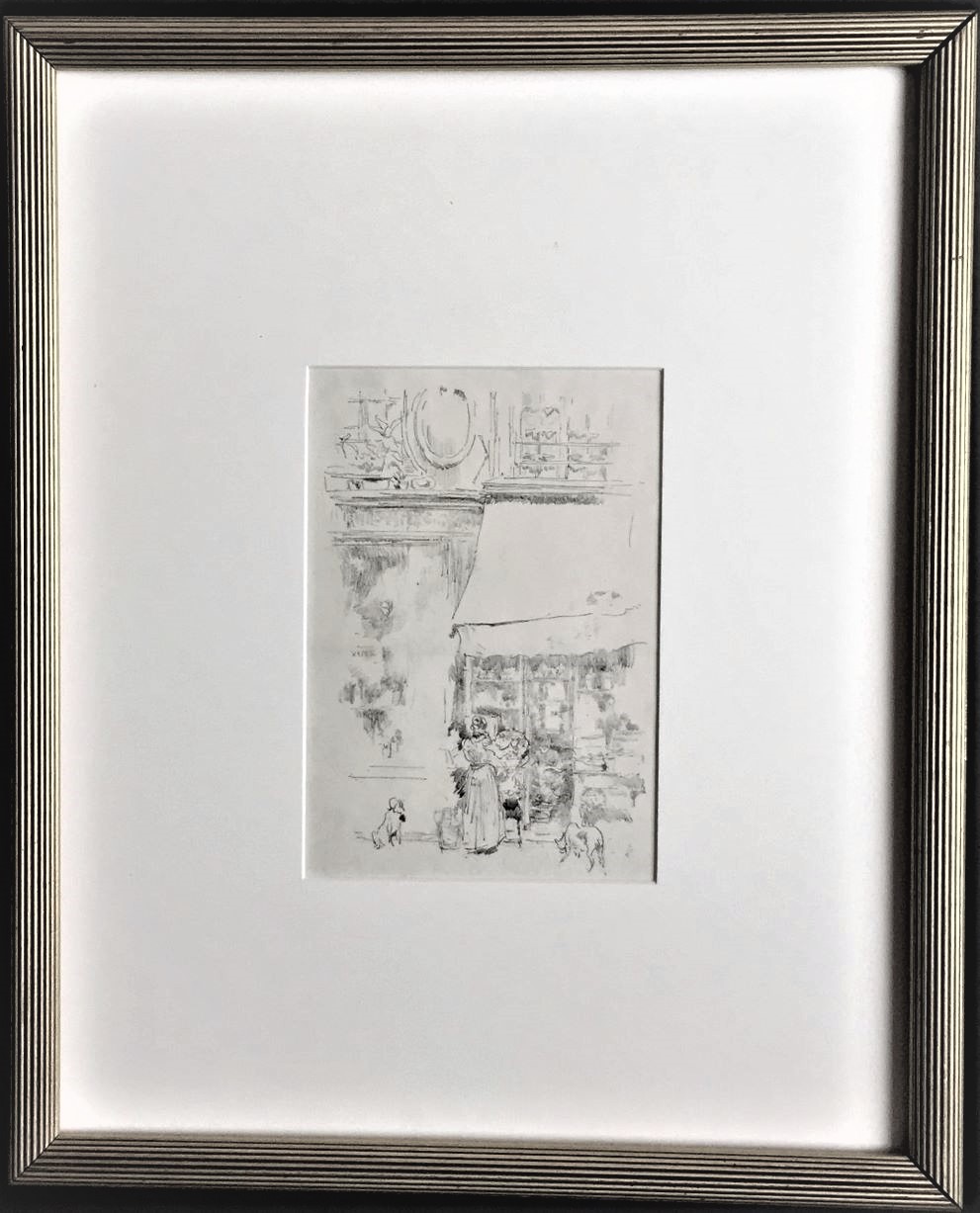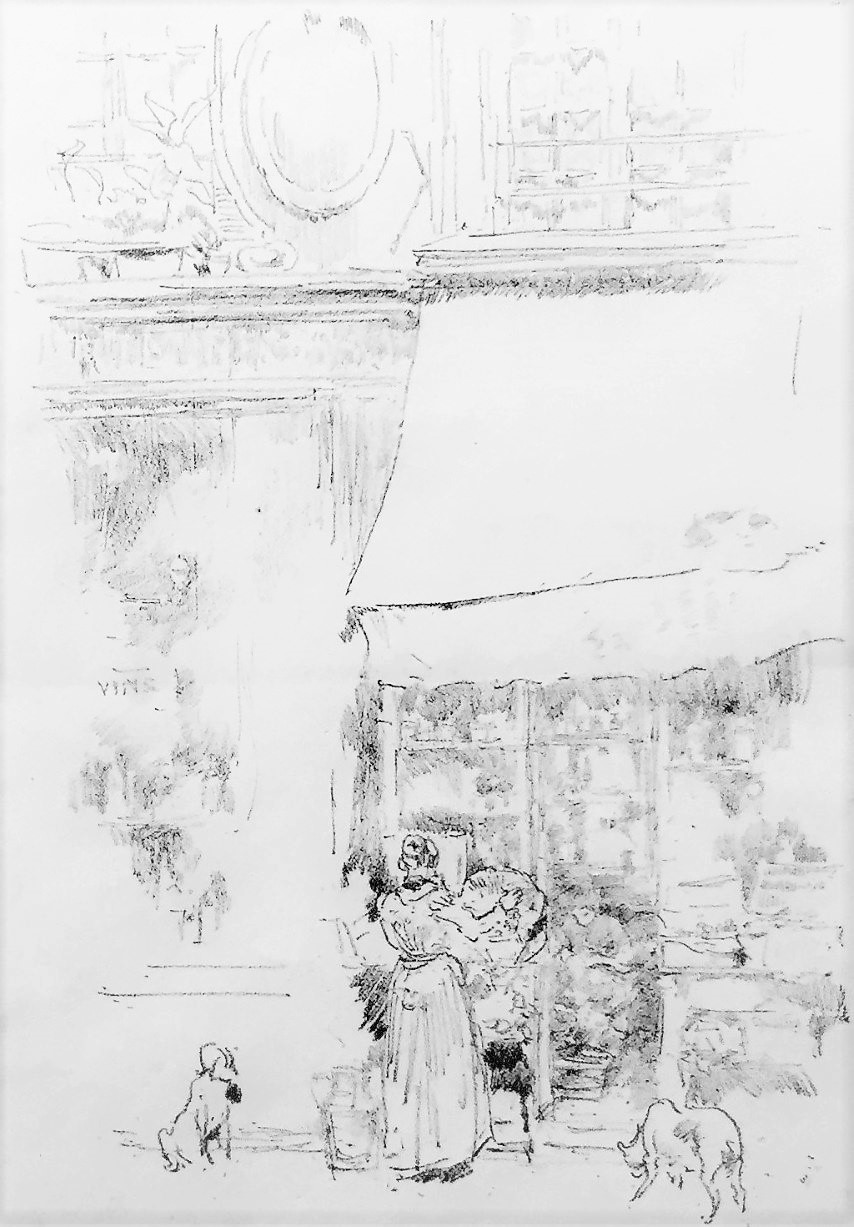 La Fruitière de la Rue de Grenelle (The Fruitseller in Grenelle Street). 1894. Lithograph. Way 56, Levy 87, Stratis, Spink and Tedeschi 106. 9 x 6 (sheet 11 1/4 x 8 3/4). Way lists 33 impressions; Goulding printed 31 posthumous impressions on October 15, 1903. A good impression printed in black ink on white machinemade wove paper. Fair condition -- horizontal center fold, a small 1/4-inch stain in the lower right, outside the image. Monogrammed with the butterfly on the awning. Housed in a 21 3/4 x 19 3/4-inch gold Whistler-style frame. A charming presentation of this scarce Whistler lithograph. $2,000.
According to the Chicago catalogue raisonné, "Rue de Grenelle crosses rue du Bac only two blocks from the Whistlers' home at 110, rue du Back and the greengrocer's shop was undoubtedly within easy walking destance. The scene is light-filled and animated, with a customer examing the merchandise while two dogs hover nearby. The female fruit vendor, or 'fruitère,' is seen through the open doorway of the shop." (page 330).
Another impression on the same paper is in the collection of the Metropolitan Museum of Art:

To order or to request additional or to be placed on the email list, contact Jane Allinson (jane@allinsongallery.com) or call (860) 429 2322.

Please click here to review the USE AND ACCEPTANCE AND PRIVACY POLICIES FOR THE ALLINSON GALLERY, INC. WEBSITE