!-James Abbott McNeill Whistler. 1834-1903-->


James Abbott McNeill Whistler. 1834-1903.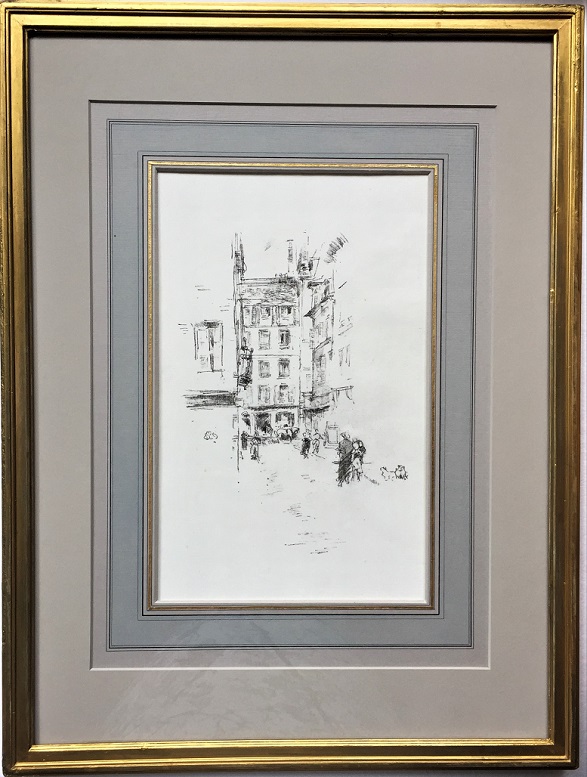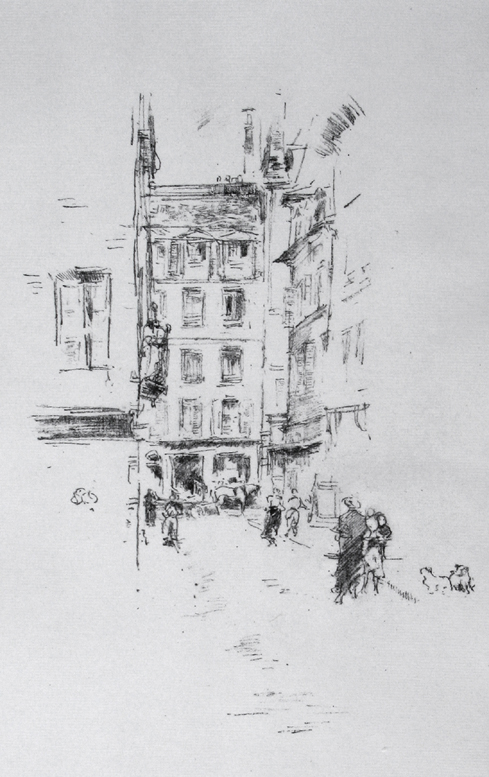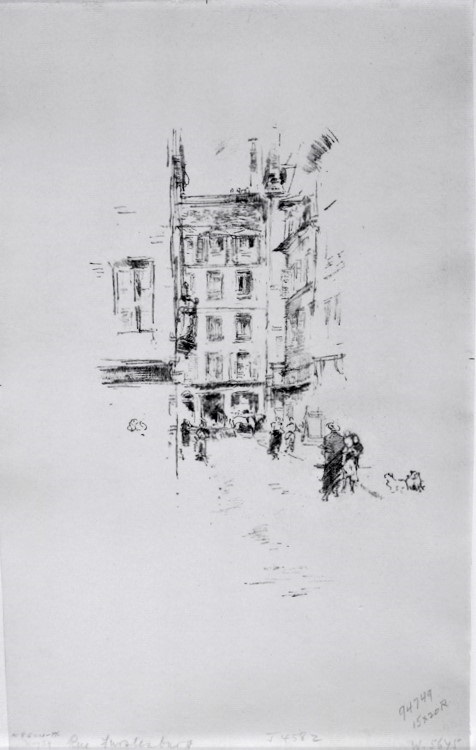 Rue Furstenberg. 1894. Lithograph. Way 59; Levy 90; Tedeschi, Stratis and Spink catalog 97. Only state. 8 7/8 x 6 1/4 (sheet 14 1/4 x 8 7/8). Illustrated: Print Collector's Quarterly 3(1913: 298. A fine impression printed on cream laid paper with a 'D&C Blauw' watermark of a hunting horn in shield. From the posthumous edition of 37 printed by Goulding in 1903 (Way lists 26 lifetime impressions). Monogrammed with the butterfly in the stone. Housed in a double blue/gray archival French mat and an elegant 20 x 15 1/4-inch gold leaf frame. $5,000.
According to Tedeschi, Stratis and Spink, "Rue Furstemberg is a small street behind Saint-Garmain-des-Pres in Paris, funning between rue de l'Abbaye and rue Jacob. In mid-August 1894, Whistler paused in the small place Furstenberg to make this experimental drawing, using a thin, transparent papier végétal that he had obtained from Lemercier....Whistler referred repeatedly to his pleasure in this small street scene, alling it a 'great favourite'" (p 305).
During his first stay in Paris in the 1850s, Whistler spent ours in the Louvre, learning and copying from the great masterpieces. Years later he was able to recreate the vast expanse of this exhibition hall and to capture visitors at their various activities.

To order, to request additional or to be placed on the email list, please contact Jane Allinson (jane@allinsongallery.com).