!-Martin Lewis. 1881-1962-->


Martin Lewis, N.A. 1881-1962.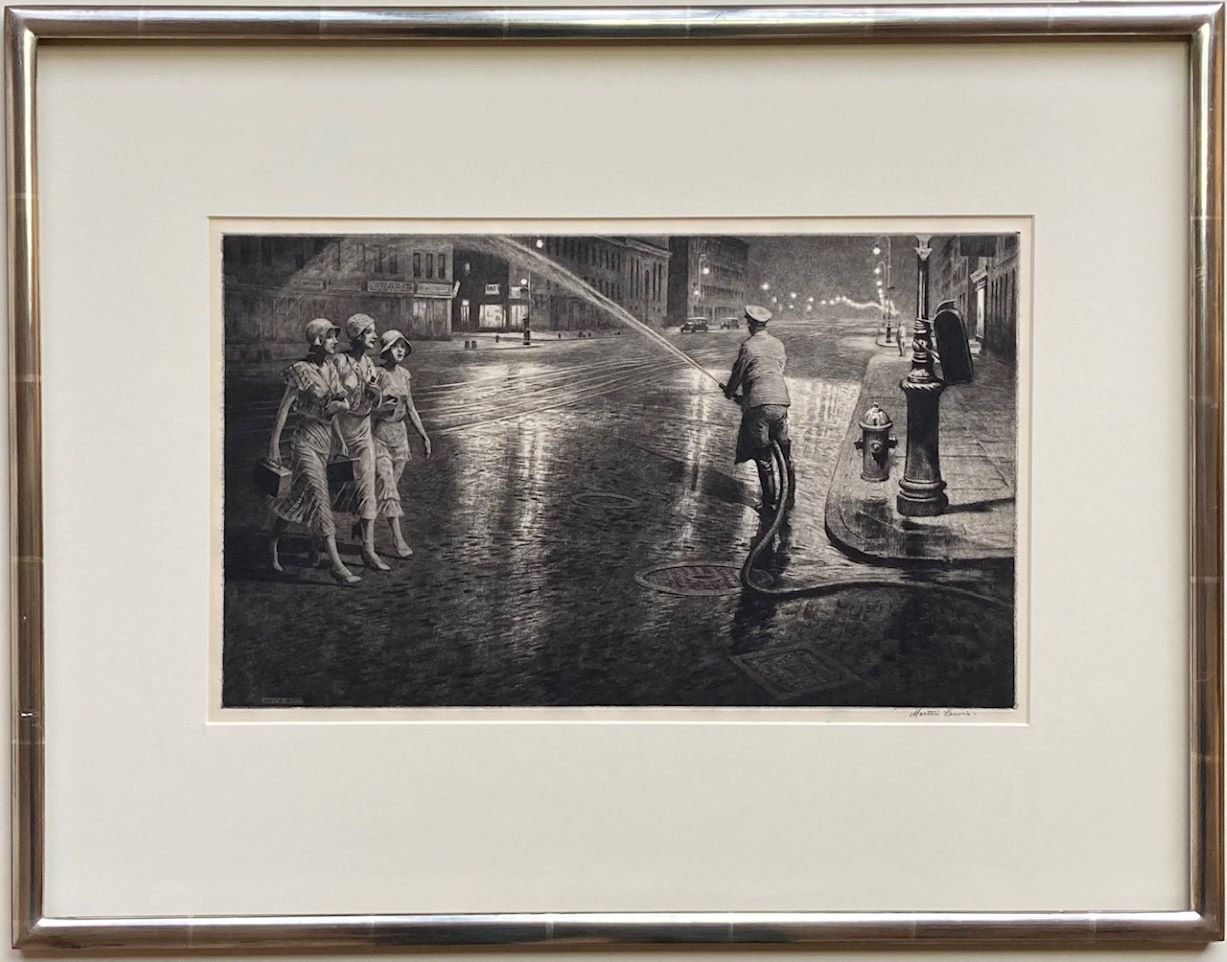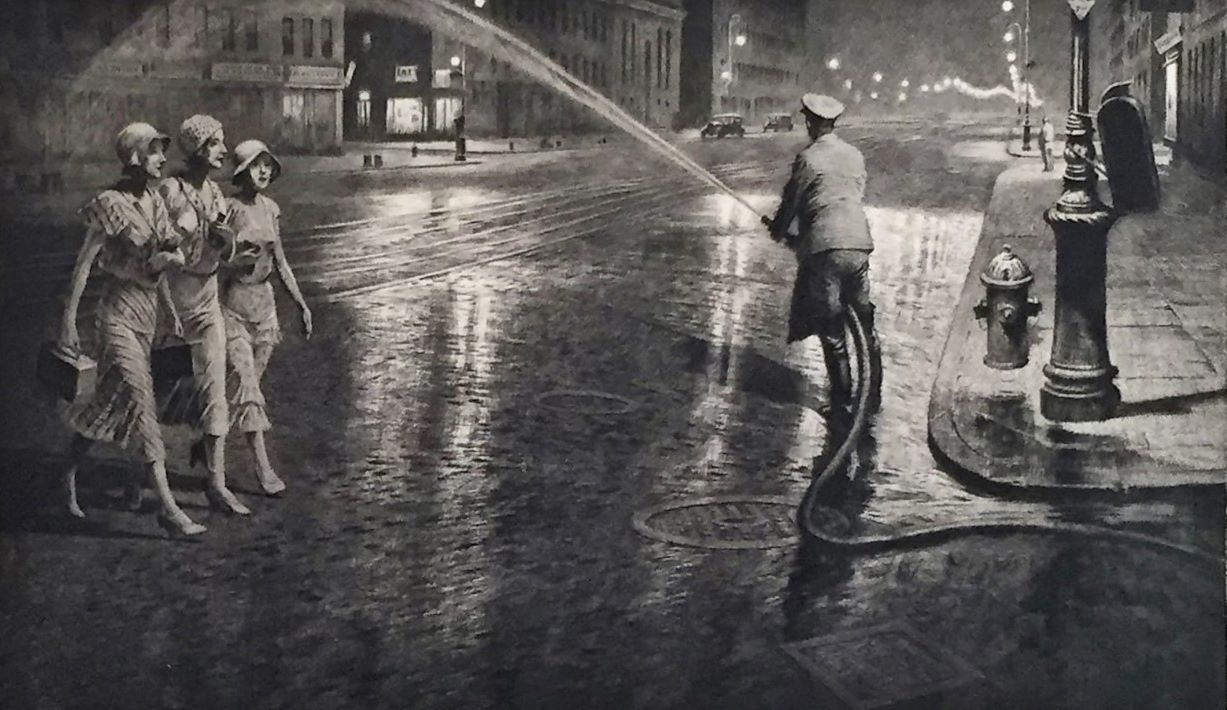 Two A.M. 1932. Drypoint. McCarron 101.ii. 8 3/4 x 14 3/4 (sheet 13 3/8 X 18 7 13/16). Edition 44 recorded impressions, including 3 trial proofs. Slight mat line, otherwise good original condition. A rich,atmospheric impression printed on cream laid paper with full margins. Annotated '$36' in the lower right-hand margin; signed in pencil. Housed in a 17 1/8 x 22 1/2-inch silver wood frame. Price upon request.
McCarron writes, "The neighborhood depicted is in the vicinity of Hudson and Bedford Streets in Greenwich Village. The signs above the storefronts in the left background include the names 'A. Landeck' and '[Trade Here Only]/O.M. Torrington,' referring to Lewis' friend, artist Armin Landeck, and Otto M. Torrington, a partner at Kennedy & Company." (p. 182). The third storefront sign says 'NO BULL CONN' and the fourth one says 'EAT'.


To order, to report broken links or to be placed on the email list, please contact Jane Allinson (jane@allinsongallery.com), call (001) 860 429 2322 or fax (001) 860 429 2825. Business hours are 9:A.M. to 5 P.M. Eastern Standard Time.
Please click here to review the USE AND ACCEPTANCE AND PRIVACY POLICIES FOR THE ALLINSON GALLERY, INC. WEBSITE
Thank you for visiting this website.