!-Martin Lewis. 1881-1962-->


Martin Lewis, N.A. 1881-1962.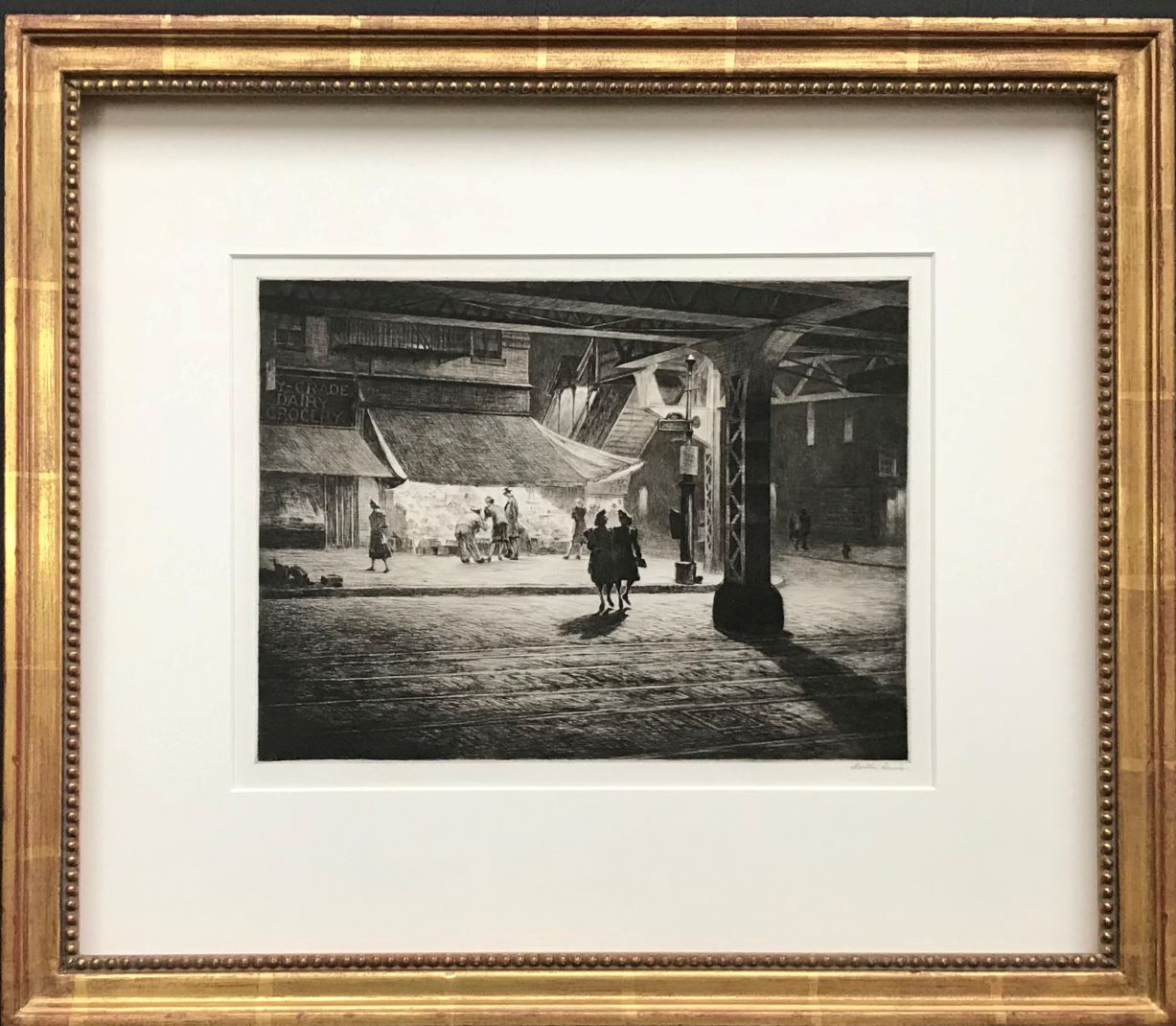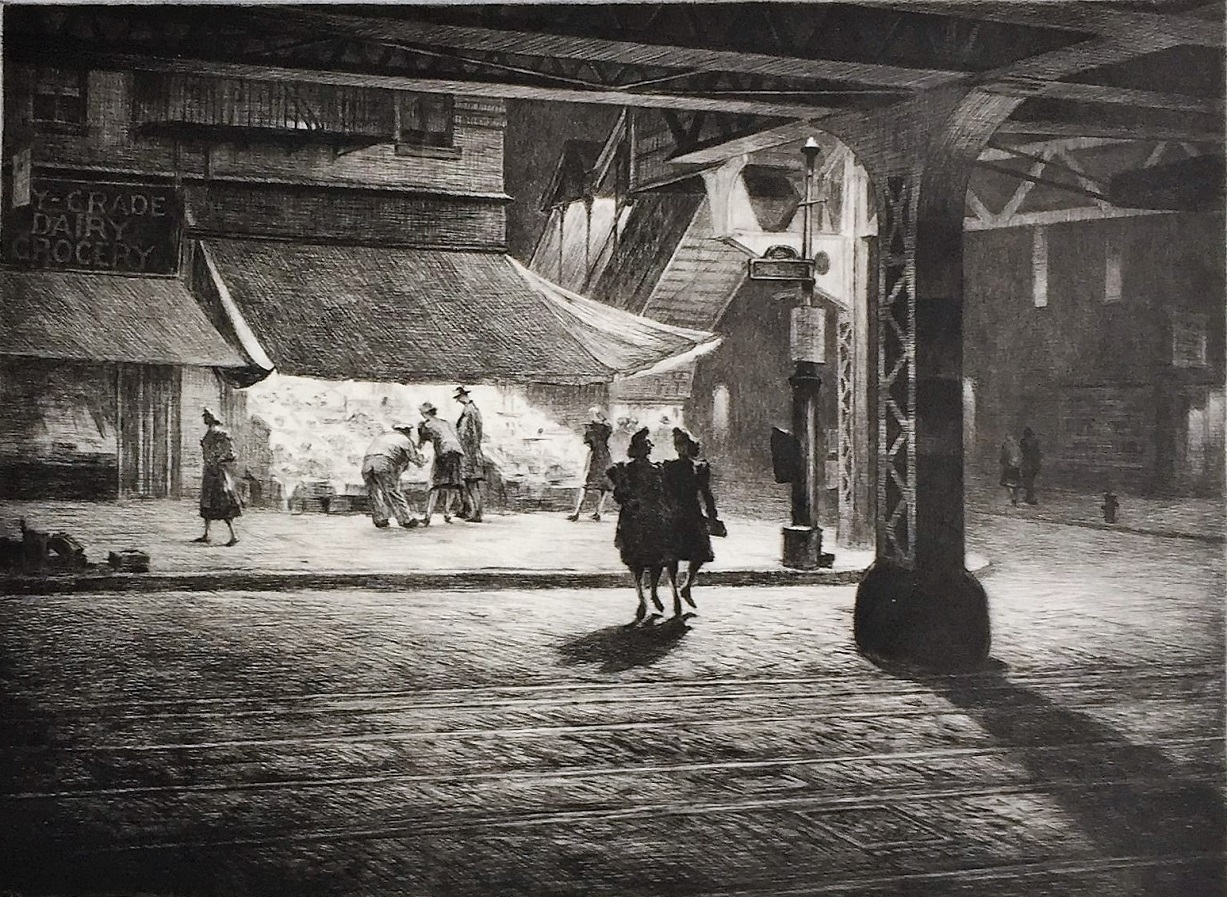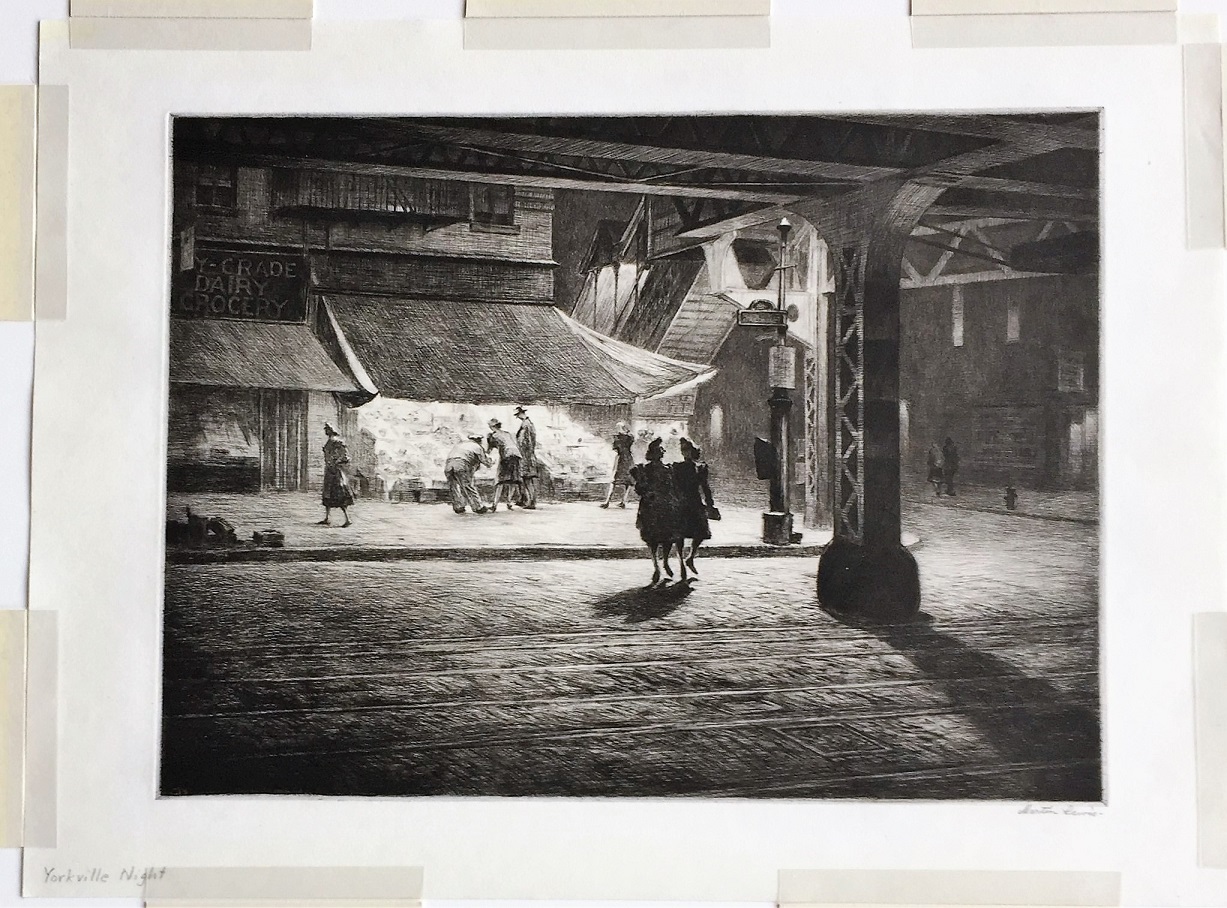 Yorkville Night. 1947. Drypoint. McCarron 140. 8 1/2 x 11 3/8 (sheet 10 7/8 x 14 1/2). Edition of 18 recorded impressions, including 1 trial proof. Provenance: Henry Christensen, III. A brilliant, luminous impression with rich, velvety burr, printed on cream laid paper. An extremely rare image. Signed in pencil. Housed in a dramatic 17 x 19 3/4-inch beaded gold leaf frame. Price upon request.
The drypoint depicts evening shoppers at an open-air market under the El train. According to McCarron, page 232, "Lewis crossed out two rejected titles in his record book, Vanishing New York and Corner Fruit Stand, before deciding on this title. He listed the location as Eighty-ninth Street and Third Ave, near his studio at 439 Wast Eighty-ninth Street in Manhattan's Yorkville section."


To order, to report broken links or to be placed on the email list, please contact Jane Allinson (jane@allinsongallery.com), call (001) 860 429 2322 or fax (001) 860 429 2825. Business hours are 9:A.M. to 5 P.M. Eastern Standard Time.
Please click here to review the USE AND ACCEPTANCE AND PRIVACY POLICIES FOR THE ALLINSON GALLERY, INC. WEBSITE
Thank you for visiting this website.