!-Martin Lewis. 1881-1962-->


Martin Lewis, N.A. 1881-1962.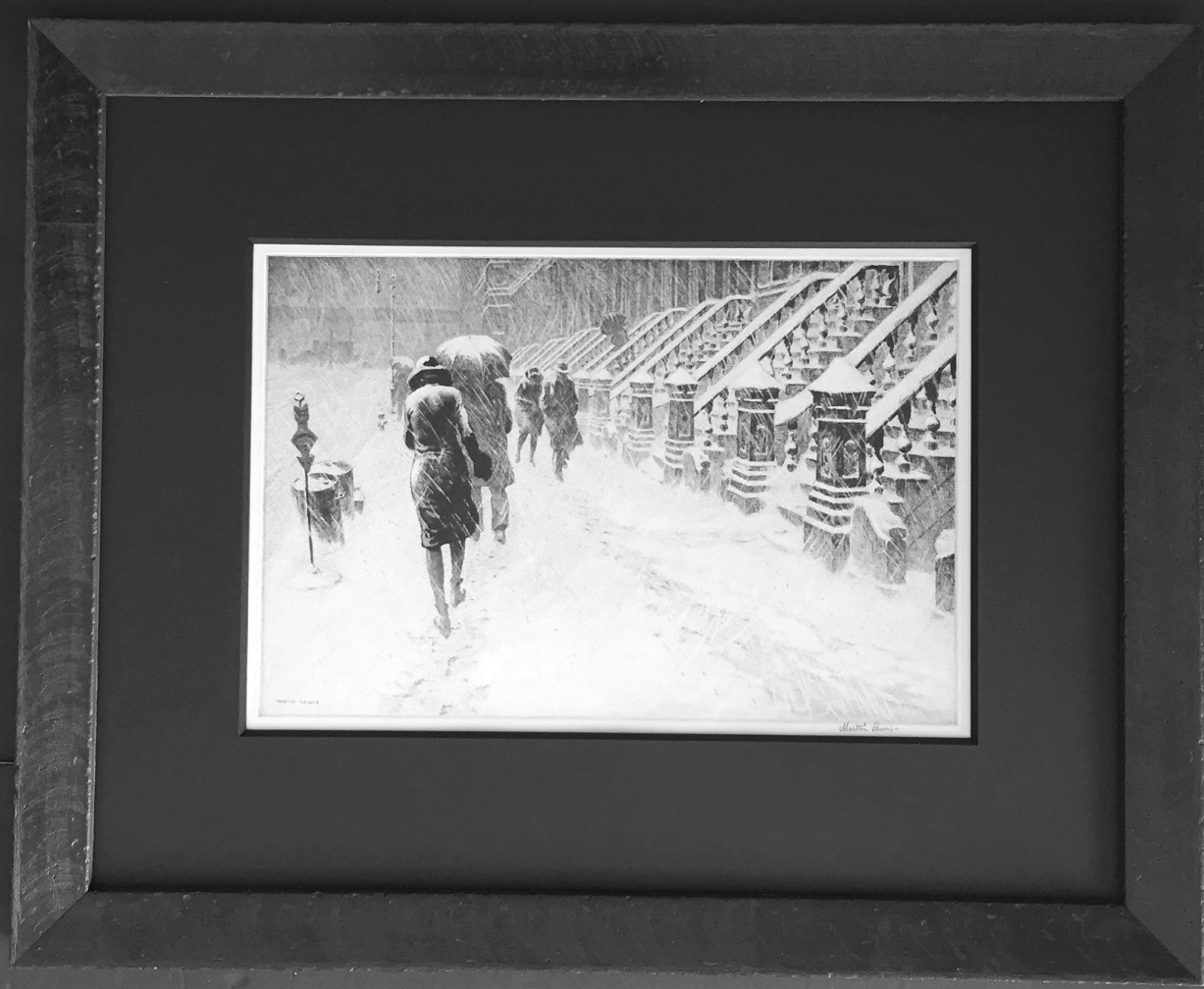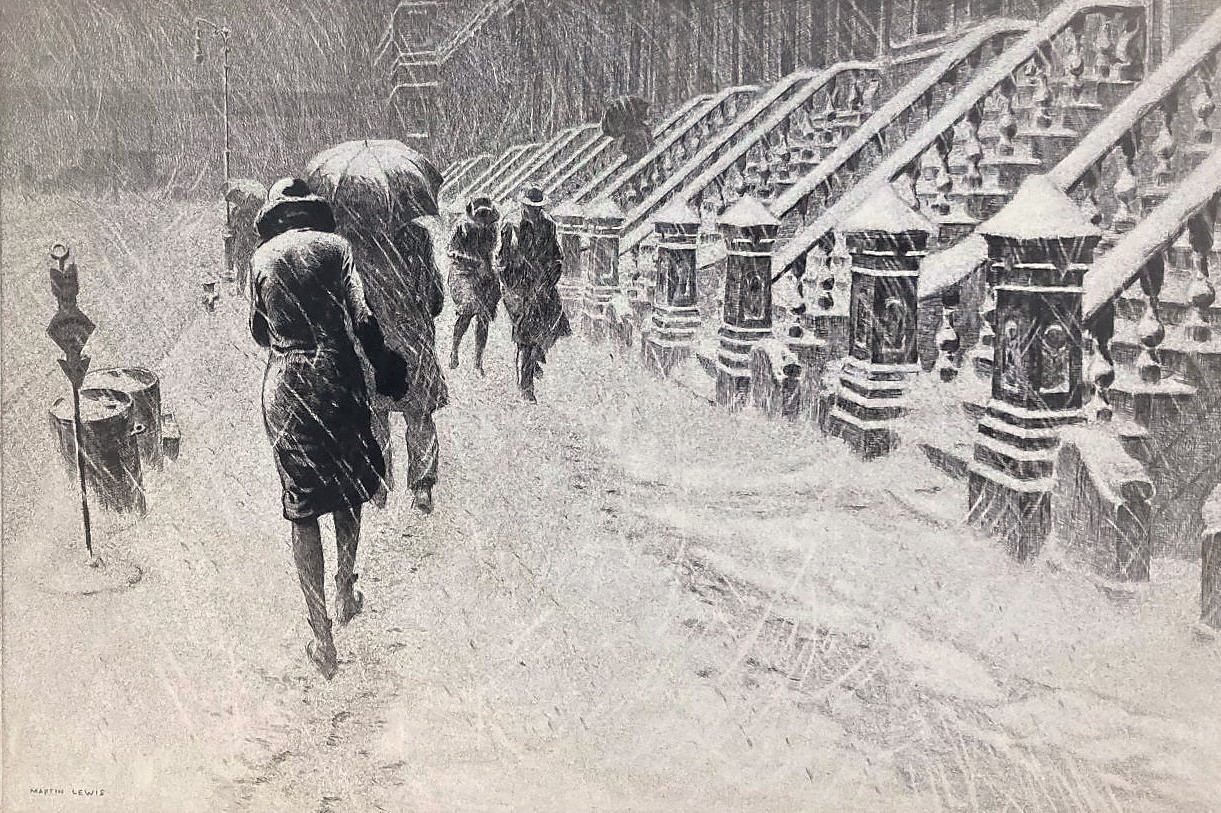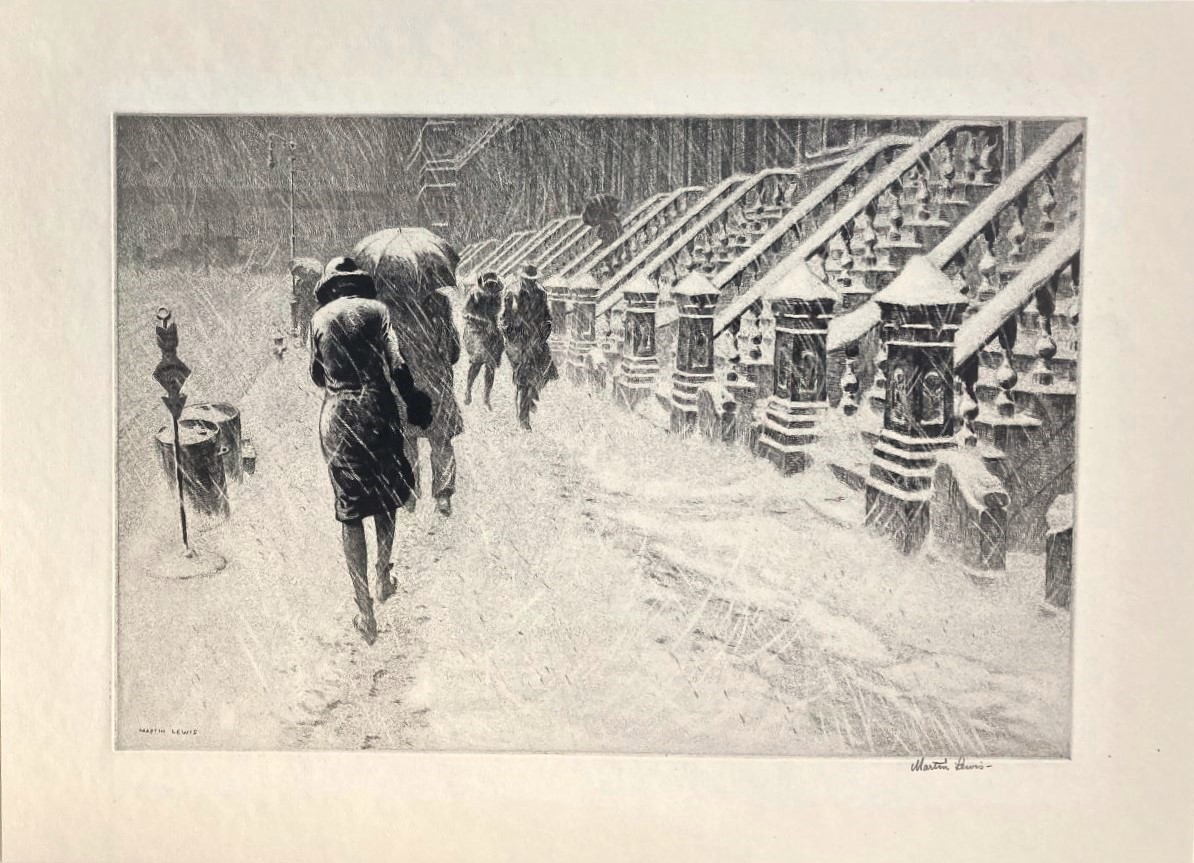 Stoops in Snow. 1930. Drypoint and sandpaper ground. McCarron 89.ii. 9 3/4 x 14 3/4 (sheet 13 7/16 x 18 7/16 ). Edition 115 recorded impressions. Illustrated: Cortissoz, Contemporary American Prints, 1931; American Etchers: Martin Lewis; "The Grand Central's Second Print Anniversary," Prints (November, 1932):41. A rich, tonal impression printed on white laid paper with full margins. Signed in pencil. Housed in a stunning archival black mat and a 20 x 24 3/4-inch modernist black wood frame. Price upon request.

According to McCarron, "In the record book, Lewis crossed out the rejected title Stoops in Snow - West Forties"(page 162). The likely location is in 36th Street looking towards 3rd Avenue and the 3rd Avenue El.


To order, to report broken links or to be placed on the email list, please contact Jane Allinson (jane@allinsongallery.com), call (001) 860 429 2322 or fax (001) 860 429 2825. Business hours are 9:A.M. to 5 P.M. Eastern Standard Time.
Please click here to review the USE AND ACCEPTANCE AND PRIVACY POLICIES FOR THE ALLINSON GALLERY, INC. WEBSITE
Thank you for visiting this website.