!-Martin Lewis. 1881-1962-->


Martin Lewis, N.A. 1881-1962.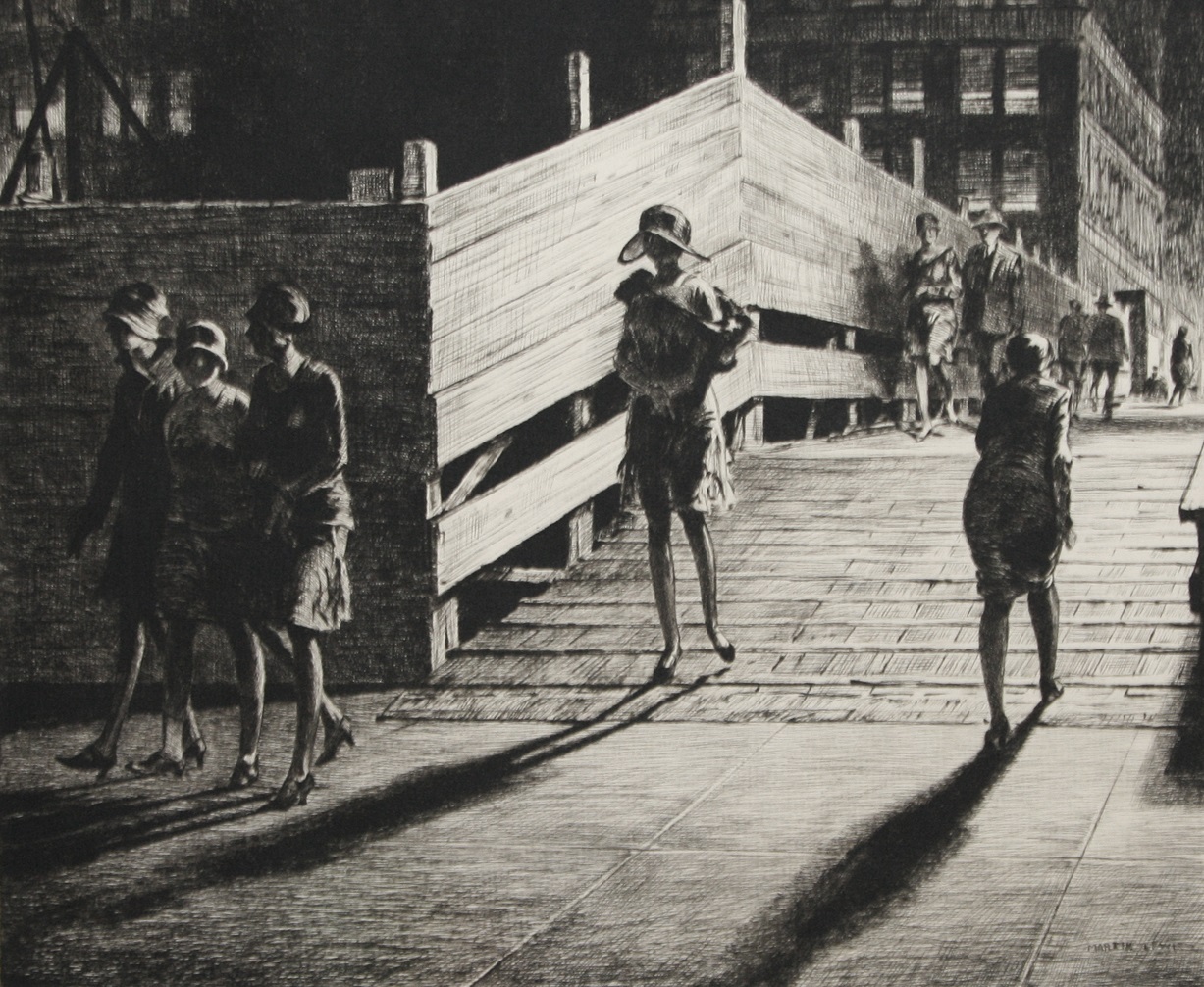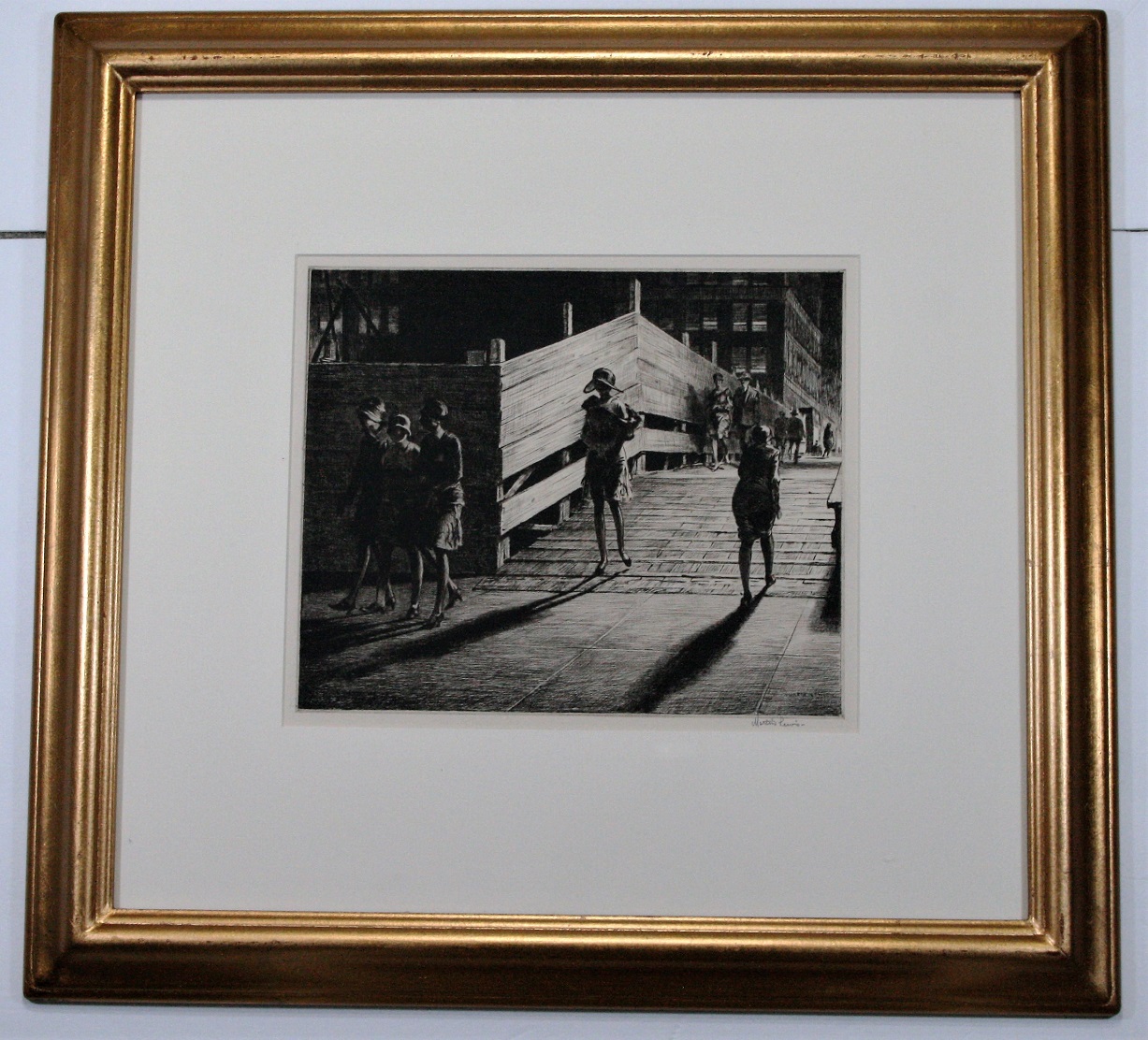 Fifth Avenue Bridge. 1928. Drypoint. McCarron 72. 9 7/8 x 12 (sheet 12 3/4 x 15). Edition of 108 recorded impressions. A rich impression printed on cream laid paper, with full margins. Signed in pencil. Housed in a 22 x 24-inch modernist gold leaf frame. Price upon request.

In 1929, Fifth Avenue Bridge won the Boston Art Club's prestigious Purchase Prize.
McCarron writes, "Lewis used two bent trapezoids, formed by the planks of the barrier at top center and the sidewalk and boardwalk below them, as a striking backdrop for the figures" (page 134).


To order, to report broken links or to be placed on the email list, please contact Jane Allinson (jane@allinsongallery.com), call (001) 860 429 2322 or fax (001) 860 429 2825. Business hours are 9:A.M. to 5 P.M. Eastern Standard Time.
Please click here to review the USE AND ACCEPTANCE AND PRIVACY POLICIES FOR THE ALLINSON GALLERY, INC. WEBSITE
Thank you for visiting this website.