!-Martin Lewis. 1881-1962-->


Martin Lewis, N.A. 1881-1962.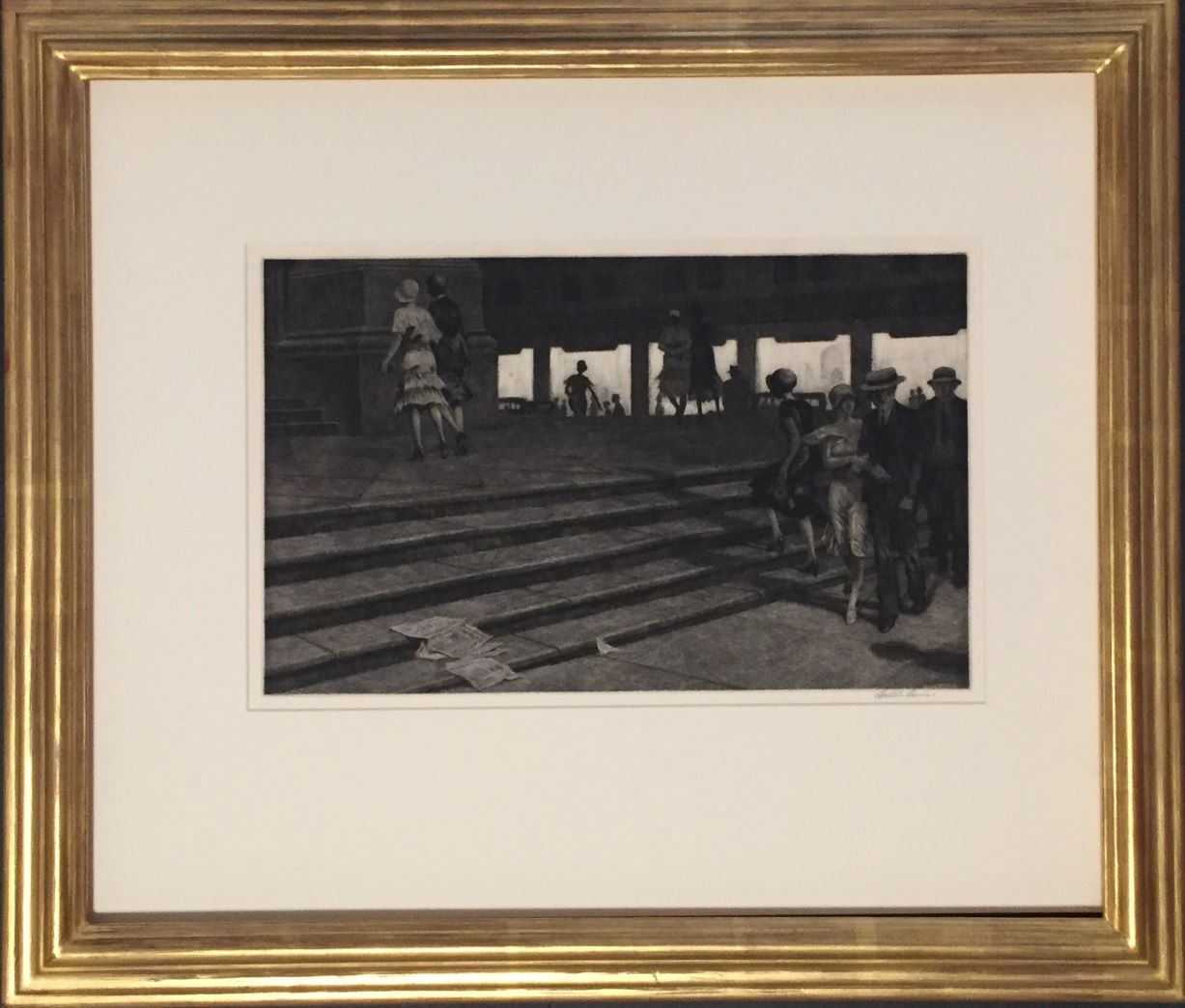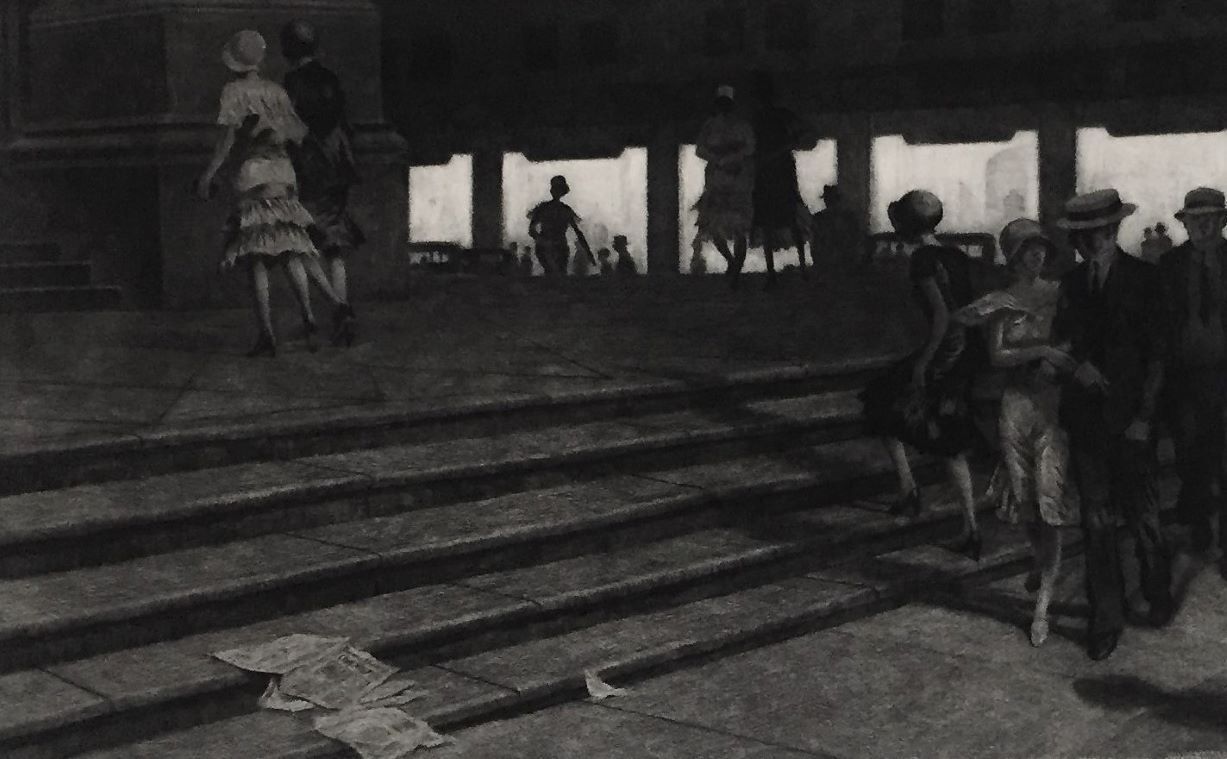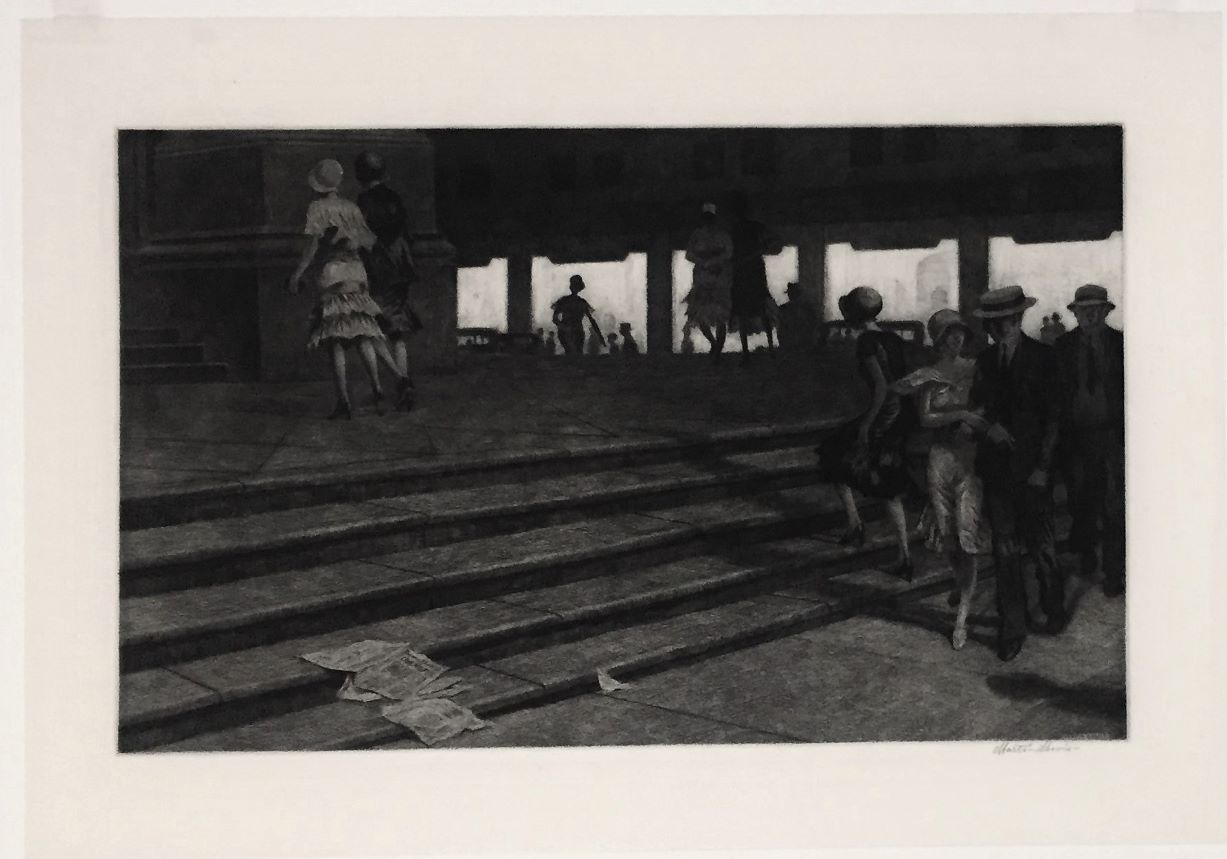 Cathedral Steps. 1931. Drypoint. McCarron 93. 10 1/2 x 16 3/4 (sheet 14 x 20). Edition 42 recorded impressions (including 7 trial proofs). A richly inked impression printed on cream wove paper. Signed in pencil. Housed in a 23 1/2 x 28 1/4-inch modernist gold leaf frame. Price upon request.
The location is the corner of Fiftieth Street and Fifth Avenue.
According to McCarron,. "The drypoint depicts the lower steps of St. Patrick's Cathedral at dusk, with the lighted windows of the Saks Fifth Avenue department store in the background. Lying on the steps is a discarded newspaper, the Evening Observer, with the headline "LOVE NEST.'" The placement of the store windows at the top of the composition and the disposition of the figures recall similar arrangements in two etchings by Edward Hopper, Night on the El Train (Levin Pl.56) of 1918 and House Tops (Levin Pl. 79) of 1921. (page 170).

To order or to be placed on the email list, please contact Jane Allinson (jane@allinsongallery.com)or send a fax to 860 429 2825.