Gavarni (Guillaume Sulpice Chevalier). 1804-1886.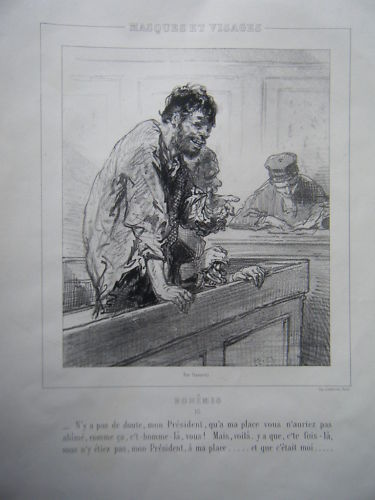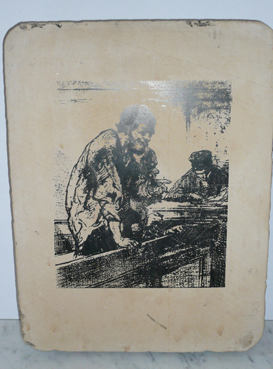 Justice avocat. (ustice avocat). Series: MASQUES ET VISAGES. Bohêmes (Bohemians), number 13.
" " N' y a pas de doute, mon Président, qu'à ma place vous n'auriez pas abimé, comme ça, c't homme là vous !...." ( There is no doubt, my President, that in my place you would not have wrecked, like that, that man near you! ... ")
Masques et visages was published in 1857 by Paulin et Lechevalier, Paris.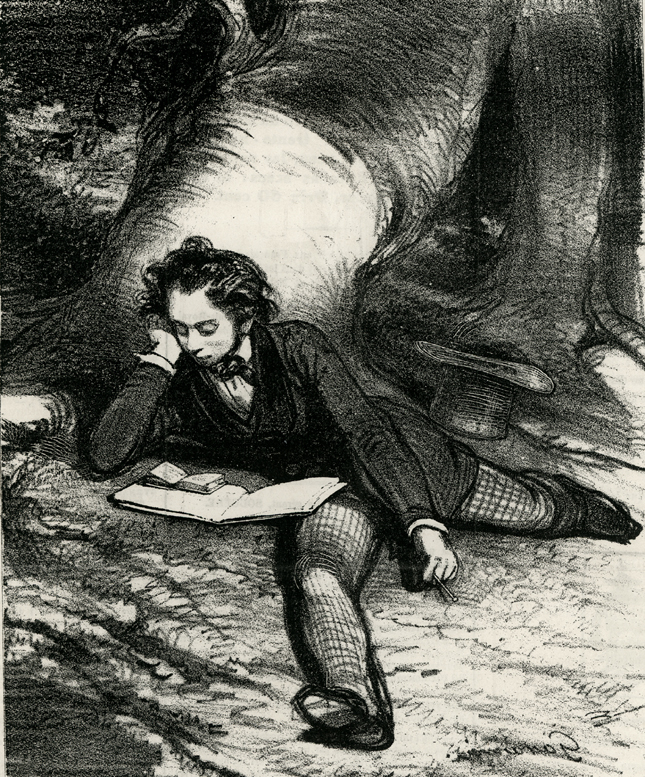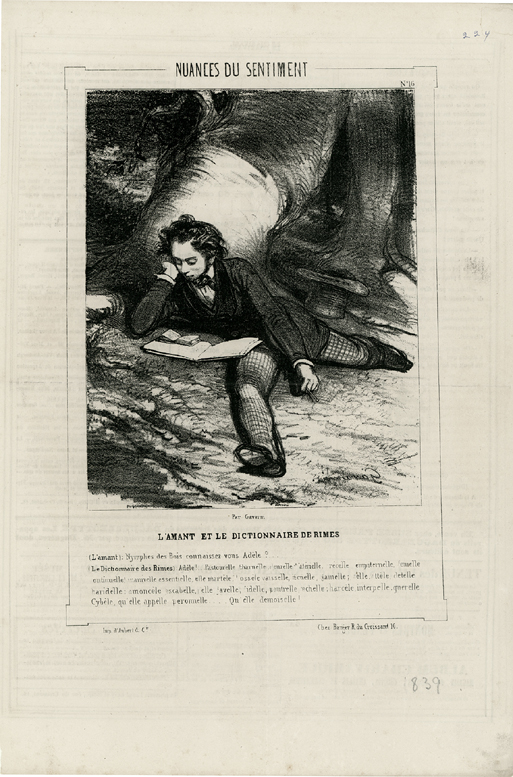 (L'amant): Nymphes des Bois, connaissez vous Adèle? (Le Dictionnaire des Rimes): Adèle! Pastourelle, charnelle, onzelle, matérielle, récelle, sempiternelle, femelle....Qu'elle demoiselle!
L'amant et le dictionnaire des rimes. (The Lover and the Rhyming Dictionary) July 7, 1839. Lithograph. 7 7/8 x 6 1/4 (image), 10 1/3 x 9 (border), 14 5/8 x 10 (sheet). A fine impression printed on newsprint as published in Le Charivari. Good condition apart from a center fold. Signed in reverse in the stone. $125.
The comparisons become increasingly less flattering. A parody on the excesse descriptions of amateur poets.

To order, to report broken links or to be placed on the email list, please contact Jane Allinson (jane@allinsongallery.com).