!-Howard Cook. 1901-1980-->


Howard Norton Cook. American. 1901-1980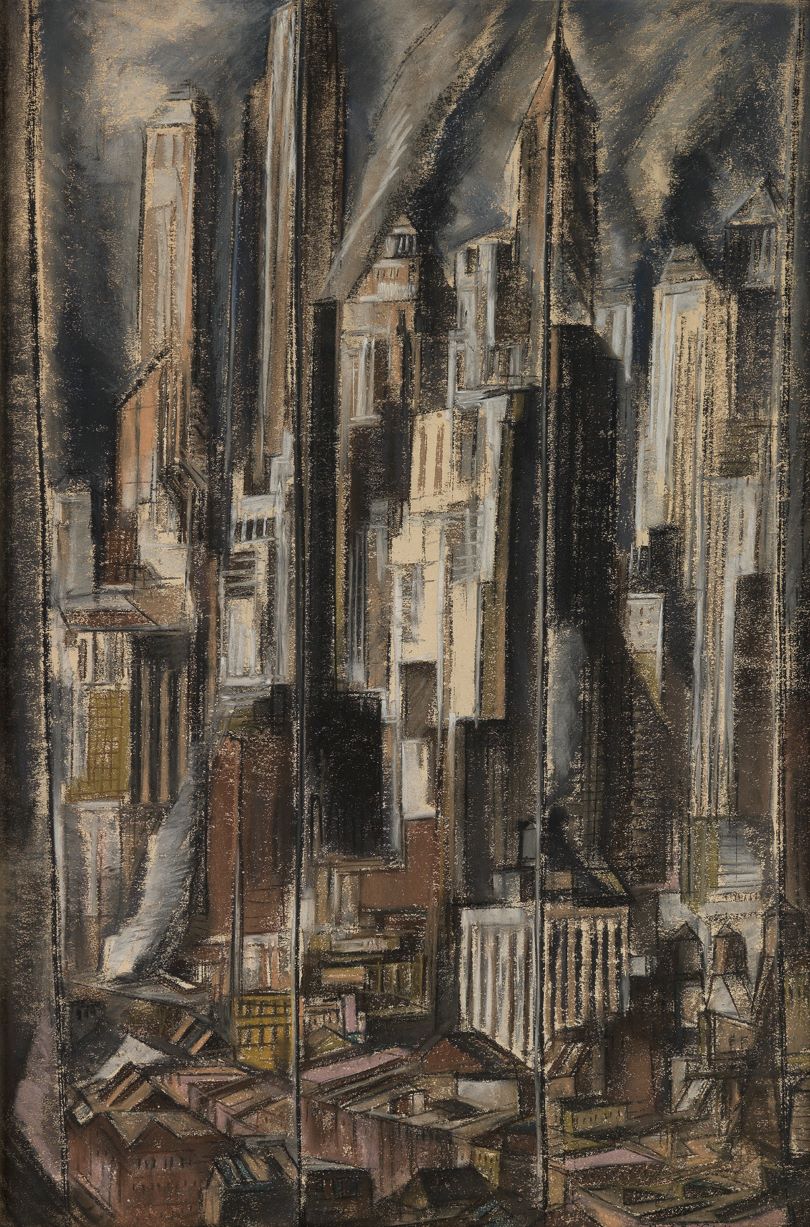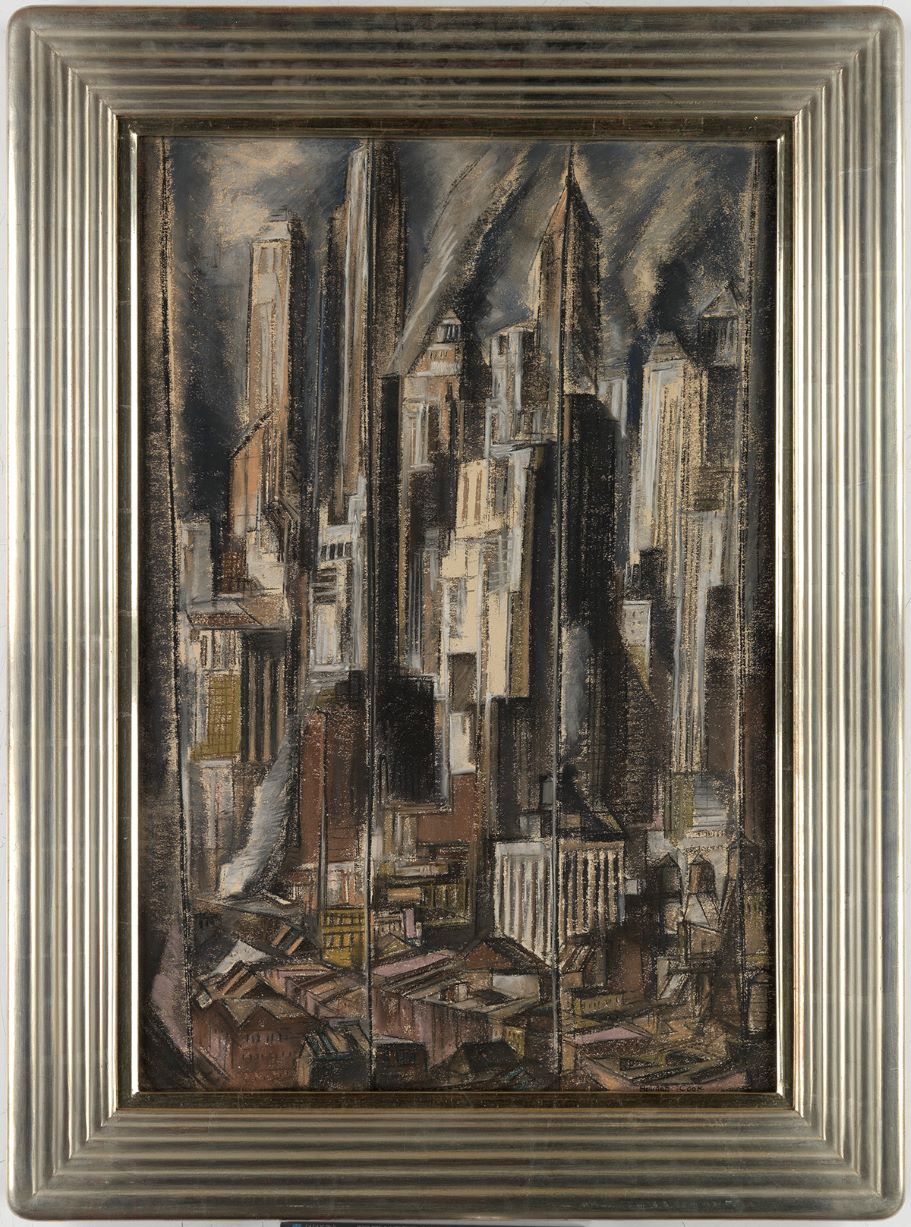 Skyscrapers. c. 1950. Pastel. 29 3/4 x 19 7/8. Provenance: Lewis A. Shepard, Mr.and Mrs. Archie Burack, The New Britain Museum of American Art, New Britain, Connecticut. Signed, lower right. $19,750. Housed in a stunning 37 x 27-inch champagne gold modernist frame. Price upon request.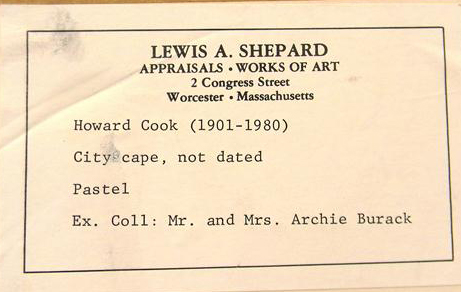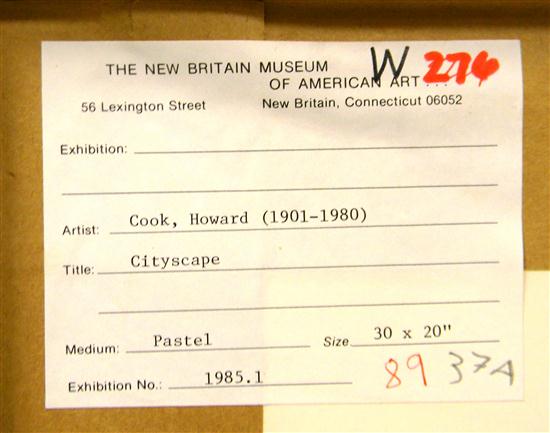 The magazine Forum printed Cook's woodcuts from his New England stay and then sent him to New Mexico to provide illustrative 'atmosphere' for its publication of Willa Cather's Death Comes for the Archbishop. From then on, he was fascinated by the Southwest. Cook continued to travel, learning lithography in Paris and exhibiting his work in New York. From the late 1920s to the early 1930s, he and his wife lived primarily in New York, where ongoing construction in the city was a major subject of his art. In 1939, the couple settled in New Mexico and Cook took up mural painting. His later work in oils, pastels, watercolors, and graphics won him critical acclaim.


To order, to report broken links or to be placed on the email list, please contact Jane Allinson (jane@allinsongallery.com), call (001) 860 429 2322 or fax (001) 860 429 2825. Business hours are 9:A.M. to 5 P.M. Eastern Standard Time.
Please click here to review the USE AND ACCEPTANCE AND PRIVACY POLICIES FOR THE ALLINSON GALLERY, INC. WEBSITE
Thank you for visiting this website.