!-Alphaeus Cole. 1874-1956-->


Alphaeus Philemon Cole, N.A. American. 1876-1988.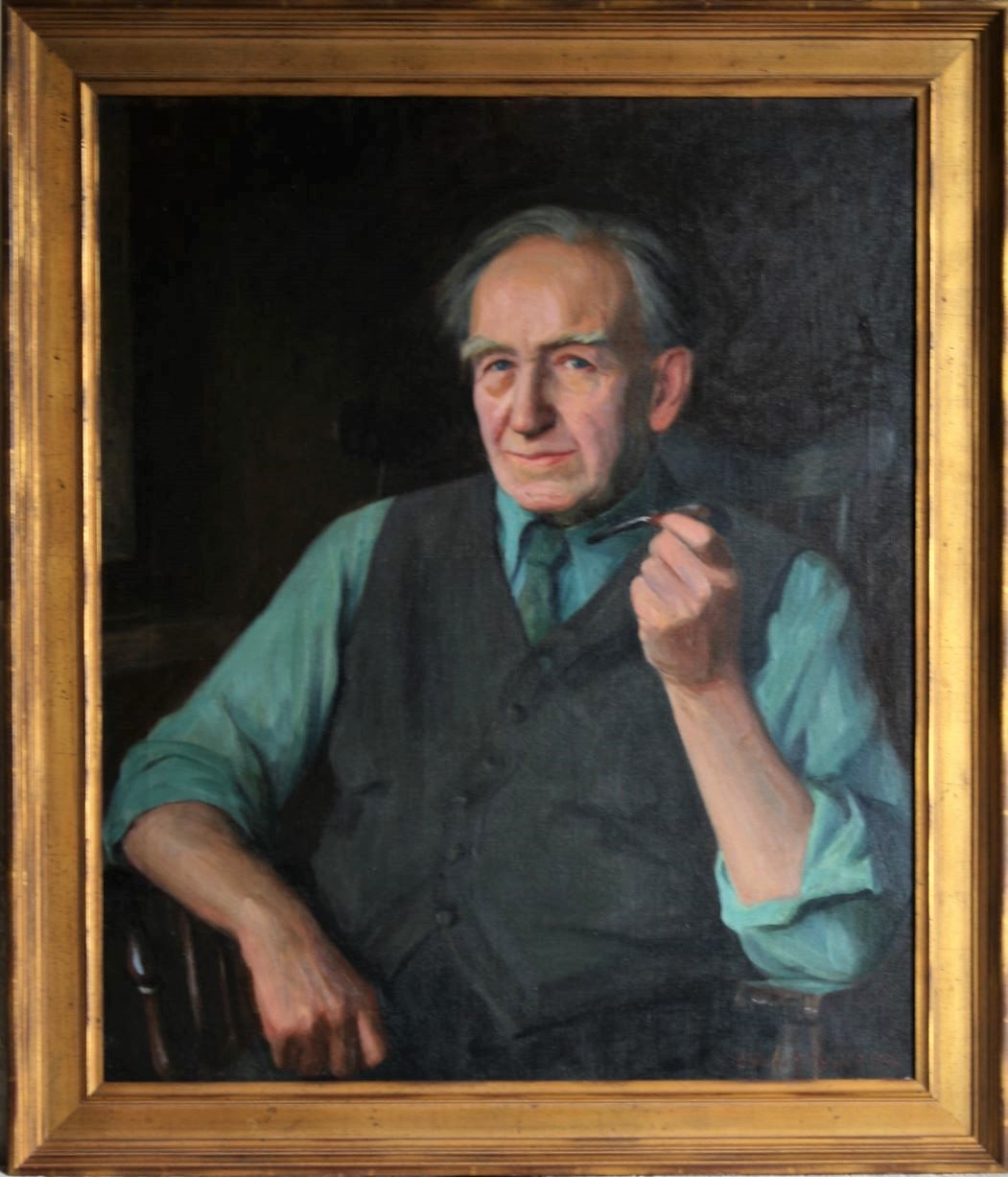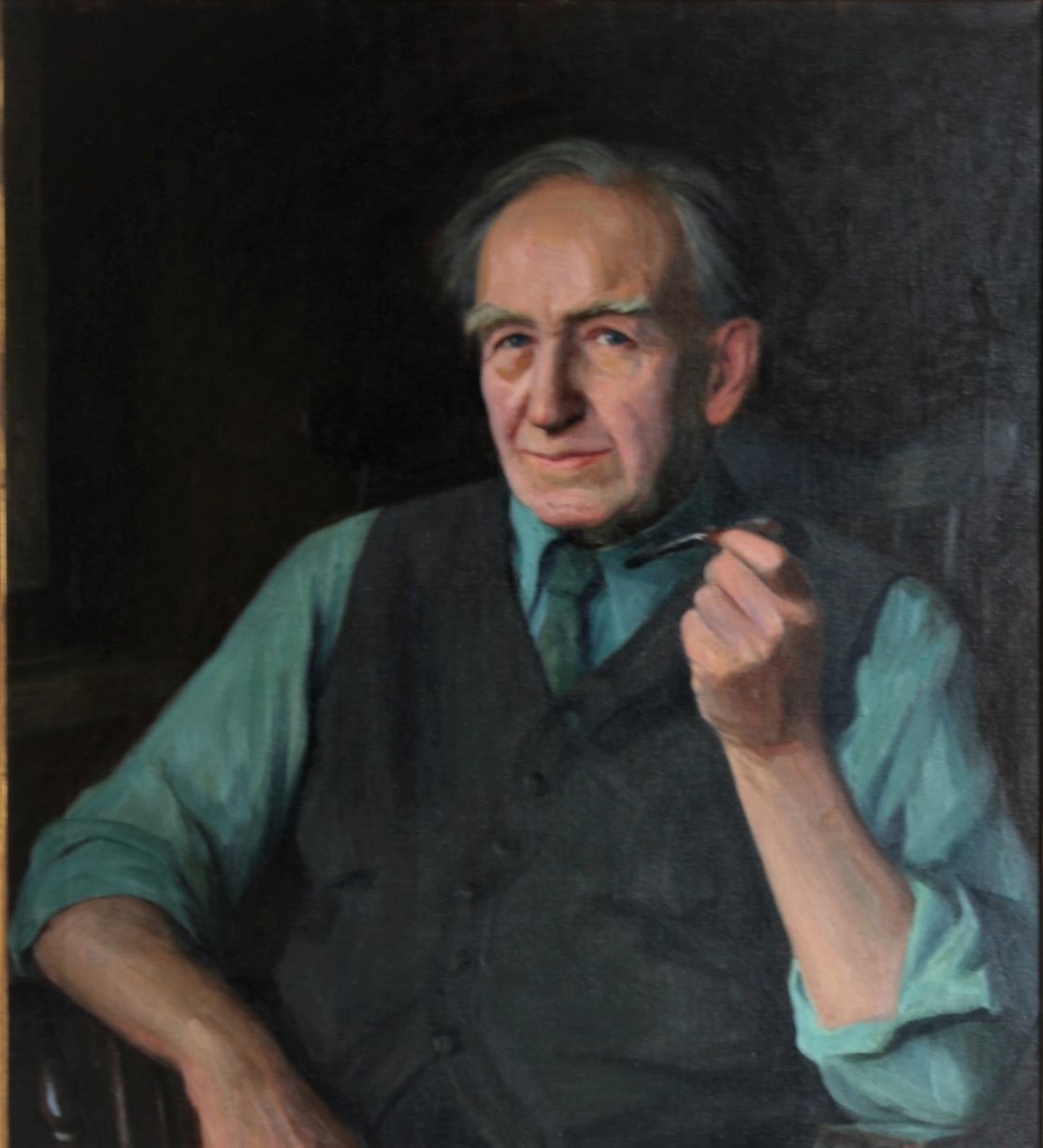 Portrait of Eugene Higgins, Age 80. 1954. Oil on canvas. 30 x 25 (framed 35 x 30). Housed in a gold leaf frame. Signed and dated, lower right. $4,000.
Higgins and Cole, both artists, lived in Lyme, Connecticut. Born in the same year, they were both 80 when the painting was executed. Higgins is posed informally, wearing ordinary clothes, seated in an old chair, smoking his pipe. This is delightful portrait of a friend by a friend.
Cole was born in Jersey City, New Jersey. His father was Timothy Cole (1852-1931), noted wood engraver. After graduating from college, Cole journeyed to London to begin a career in the arts. In the mid-1890s, he began to produce many vibrant works, mostly various still lifes and portraits. In 1901, Cole had some of his artwork displayed at the Pan-American Exposition in Buffalo, New York. Alphaeus Cole was a portraitist and still life painter, teacher, illustrator and writer. His preferred media were oil and watercolor.


To order, to report broken links or to be placed on the email list, please contact Jane Allinson (jane@allinsongallery.com), call (001) 860 429 2322 or fax (001) 860 429 2825. Business hours are 9:A.M. to 5 P.M. Eastern Standard Time.
Please click here to review the USE AND ACCEPTANCE AND PRIVACY POLICIES FOR THE ALLINSON GALLERY, INC. WEBSITE
Thank you for visiting this website.