!-D.Y. Cameron. 1865-1945-->


Sir David Young Cameron, R.A., R.S.A., R.S.W.,R.E. 1865-1945.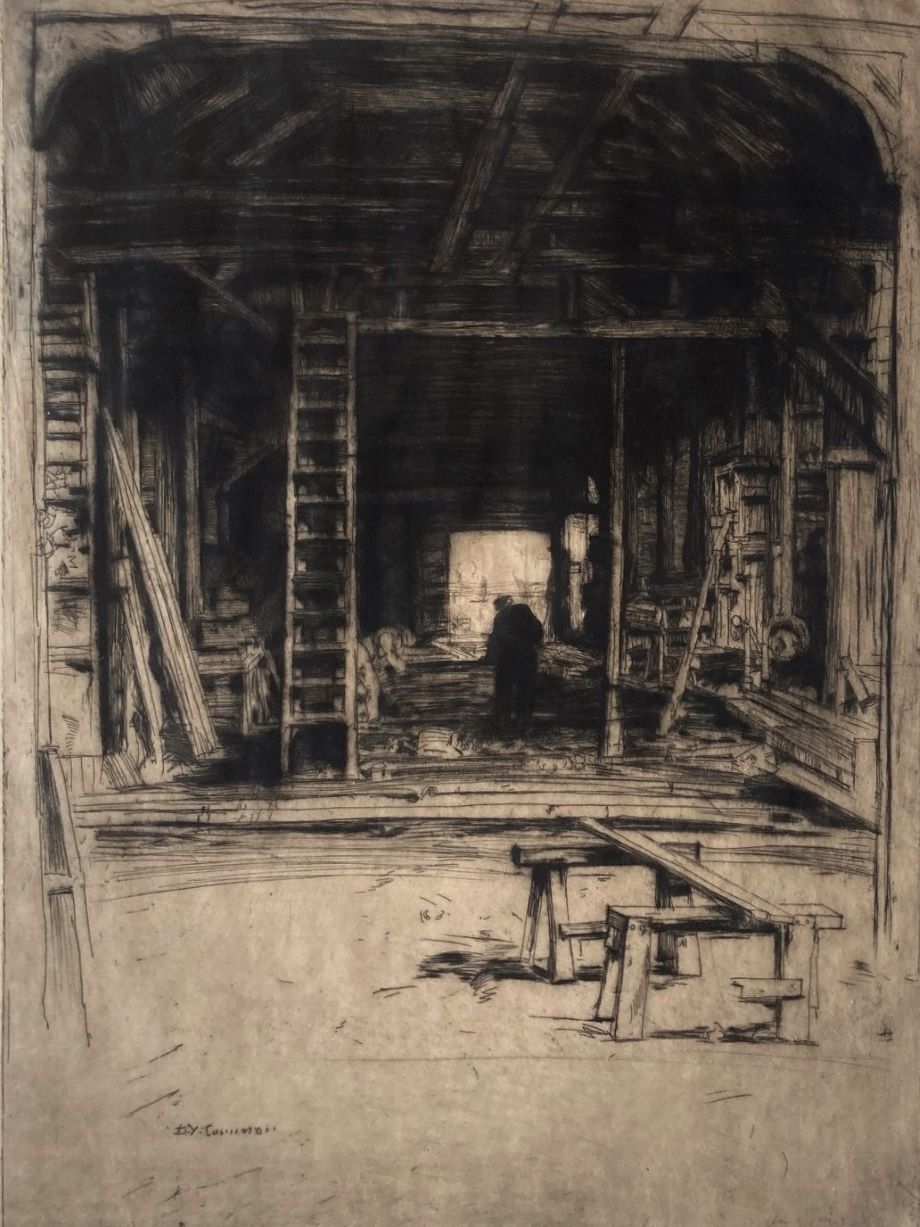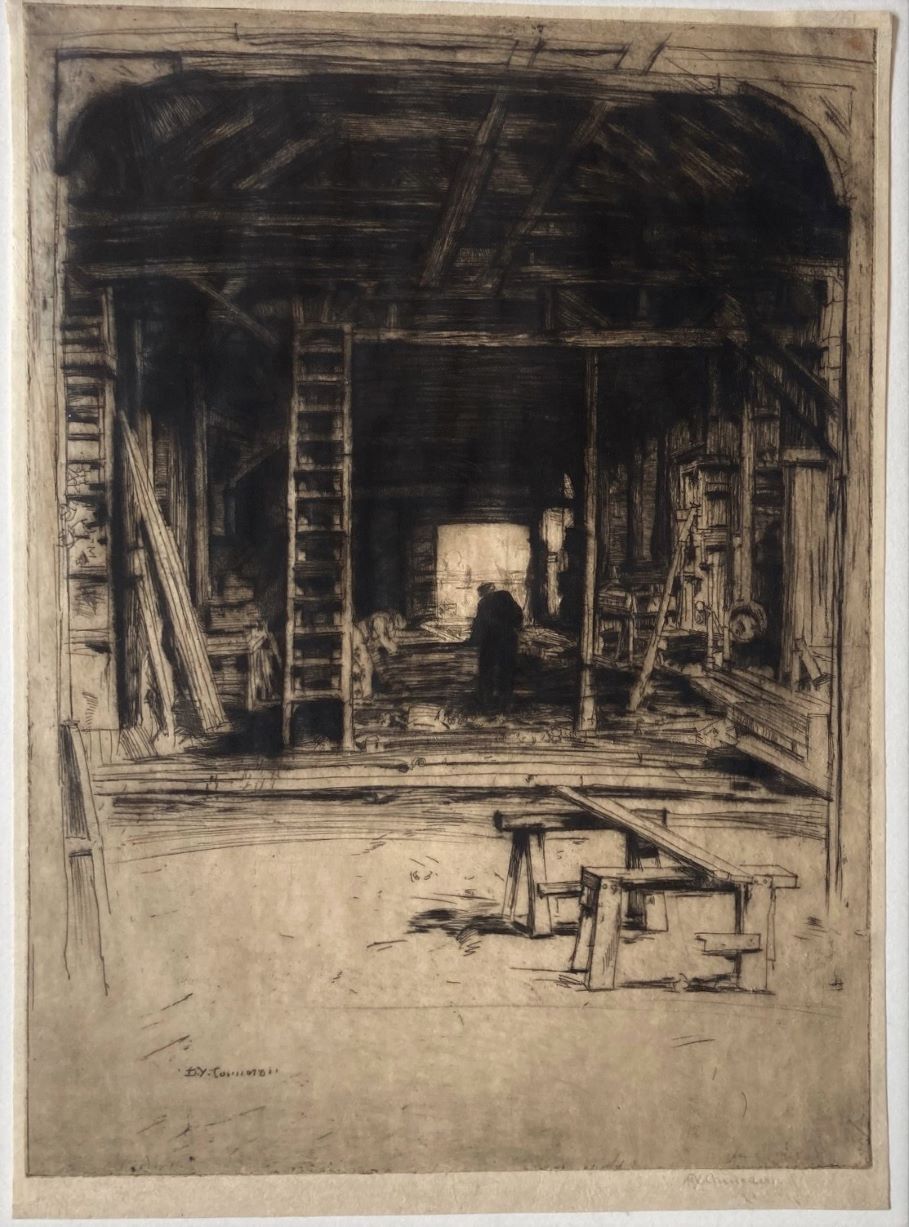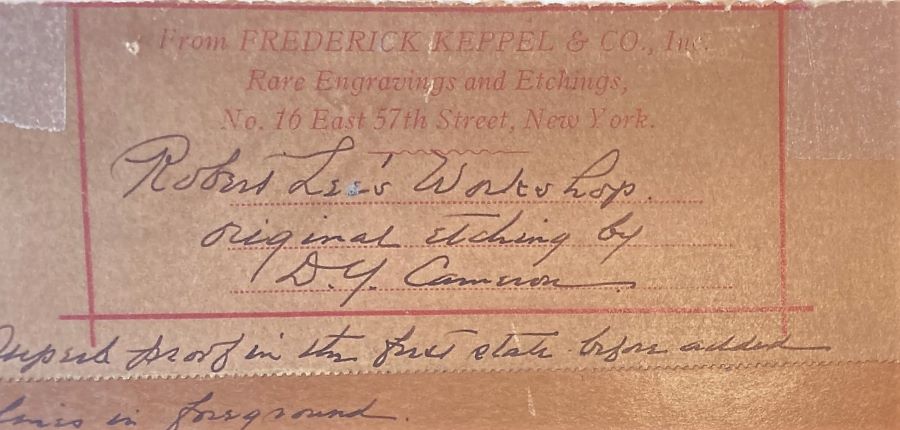 Robert Lee's Workshop. 1905. Etching and drypoint. Rinder 375.i/iii. 11 7/8 x 8 5/8 (sheet 12 3/8 x 9 ). Illustrated: Salamana, Modern Masters of Etching. Frederick Keppel Gallery & Co. Gallery label. Printed on Japanese mulberry paper with small margins with carefully-wiped plate tone and drypoint burr. Unobtrusive 1/4-inch circular stain in the top right-hand corner; otherwise excellent original condition. A superb impression of this extremely rare first state before the added lines in the foreground. Signed in pencil. $975.
According to Rinder, "This etching shows the boat-builder's workshop at Tweedmouth of the Rev. Robert Lee's father, in which for some time the eminent minister himself worked."

To order, to report broken links or to be placed on the email list, please contact Jane Allinson (jane@allinsongallery.com), call (001) 860 429 2322 or fax (001) 860 429 2825. Business hours are 9:A.M. to 5 P.M. Eastern Standard Time.
Please click here to review the USE AND ACCEPTANCE AND PRIVACY POLICIES FOR THE ALLINSON GALLERY, INC. WEBSITE
Thank you for visiting this website.