!-D.Y. Cameron. 1865-1945-->


Sir David Young Cameron, R.A., R.S.A., R.S.W.,R.E. 1865-1945.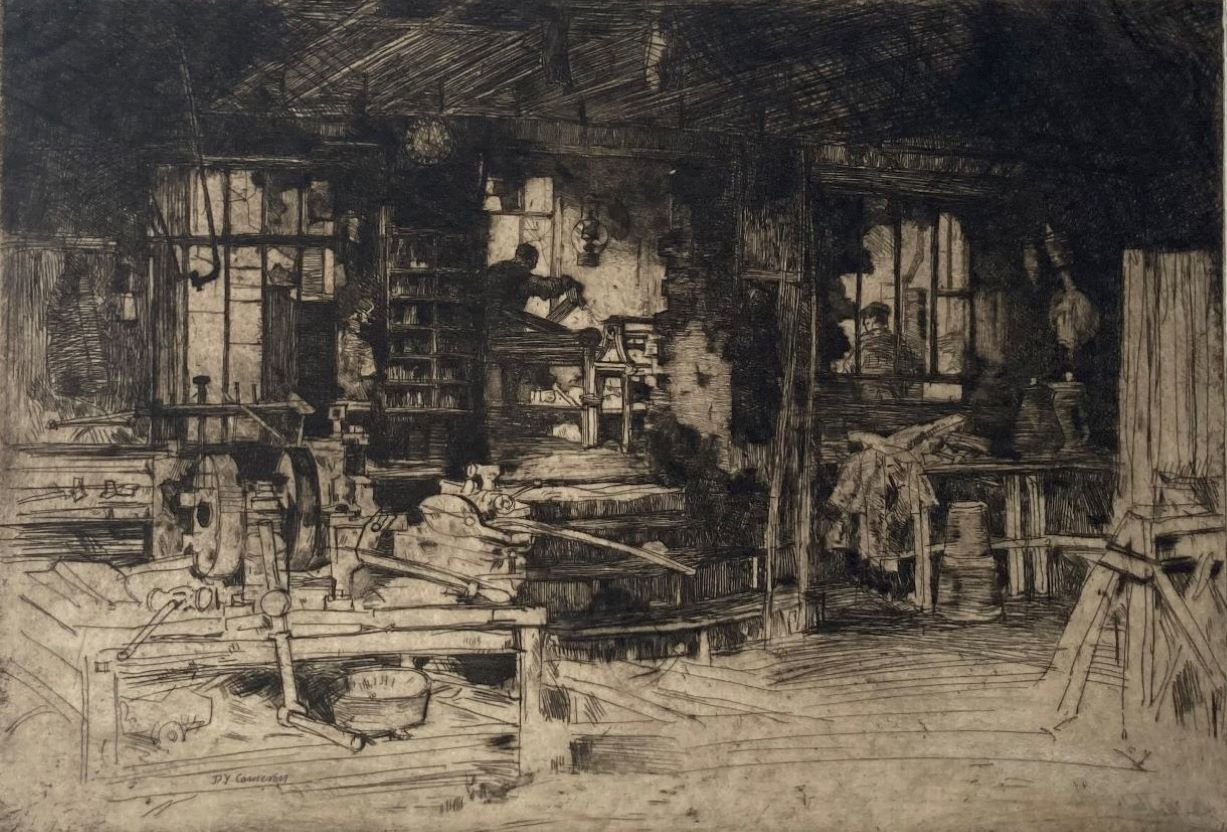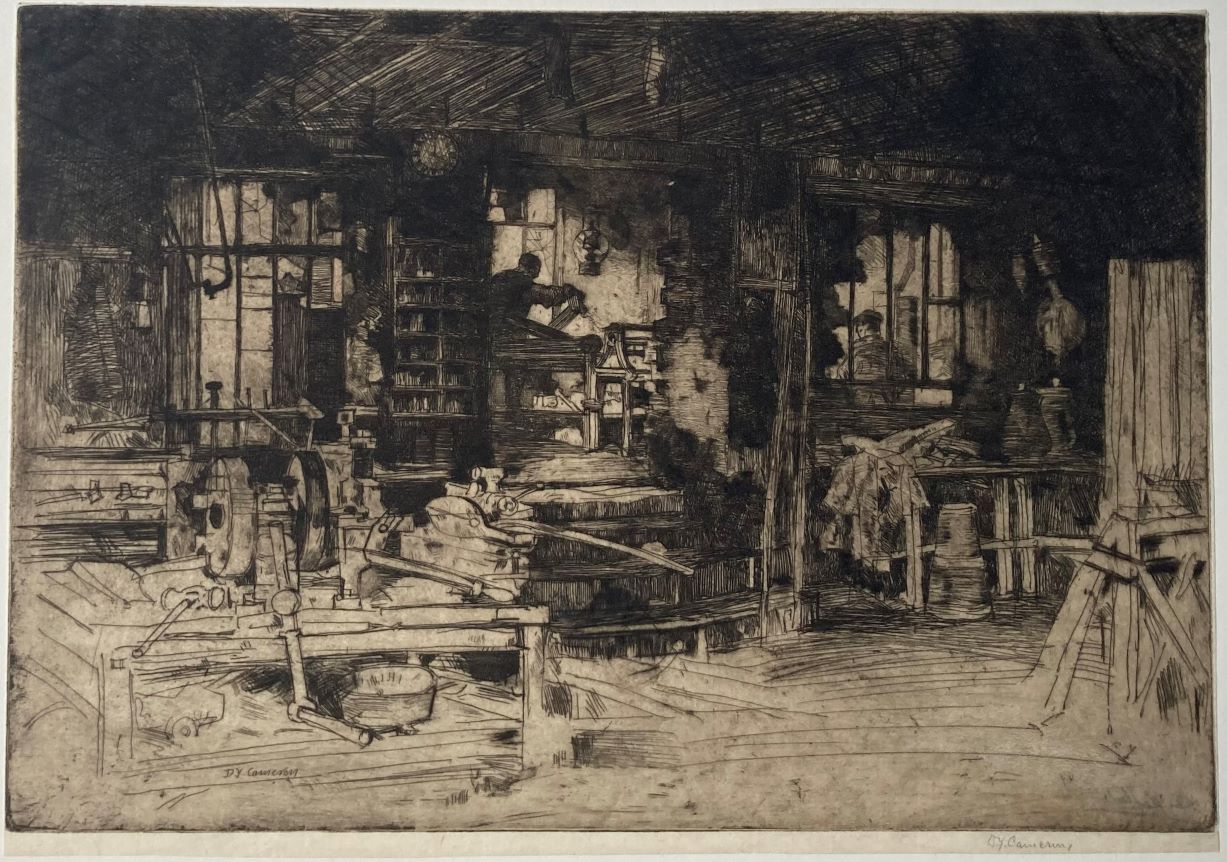 The Workshop (Stirling). 1905. Etching and drypoint. Rinder 369.ii/iv. 8 3/16 x 12 (sheet 8 5/16 x 12).No published edition. A rich impression with drypoint burr printed on very fine laid paper. Trimmed to the plate along three sides, à la Whistler. A rare state of this very scarce work. Signed in pencil. $975.
According to Rinder, "The workshop in Stirling no longer exists."


To order, to report broken links or to be placed on the email list, please contact Jane Allinson (jane@allinsongallery.com), call (001) 860 429 2322 or fax (001) 860 429 2825. Business hours are 9:A.M. to 5 P.M. Eastern Standard Time.
Please click here to review the USE AND ACCEPTANCE AND PRIVACY POLICIES FOR THE ALLINSON GALLERY, INC. WEBSITE
Thank you for visiting this website.