!-James McBey. 1883-1959-->


James McBey. 1883-1959.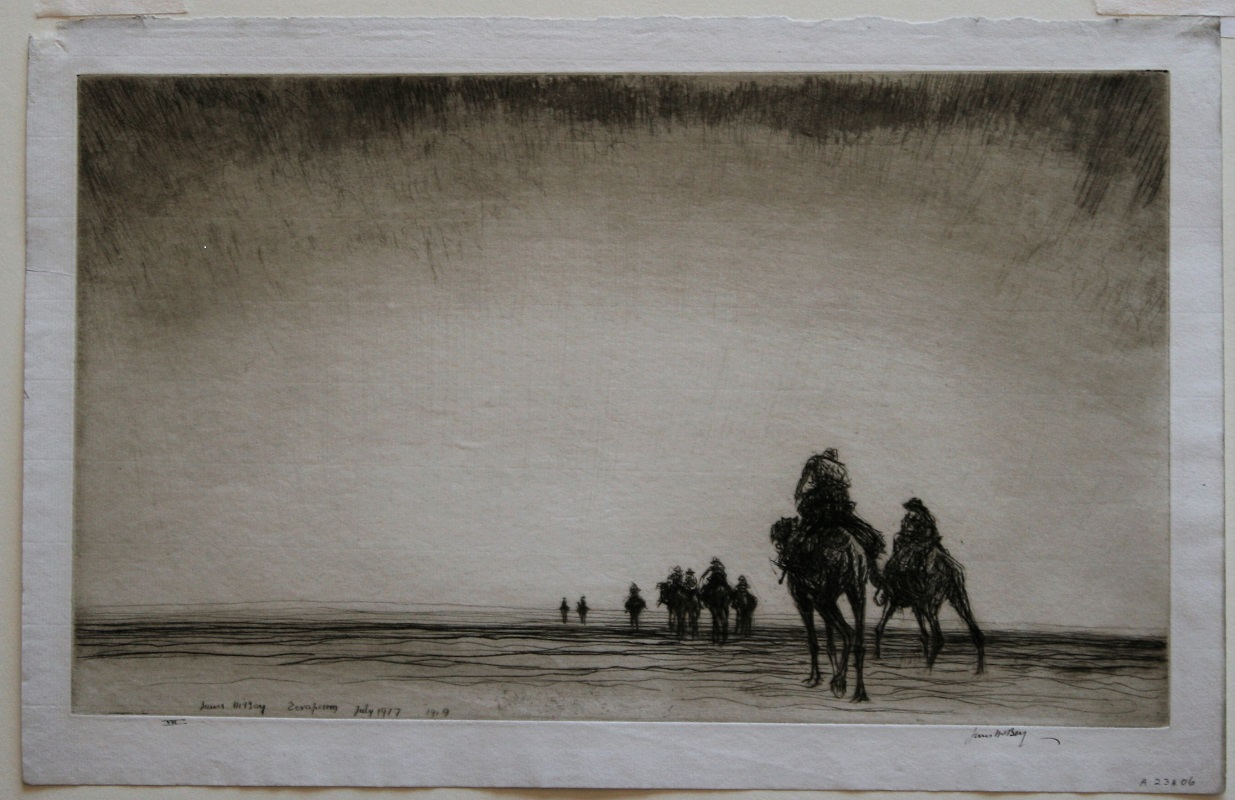 Dawn. The Camel Patrol Setting Out. October, 1919. Etching. 8 7/8 x 14 7/8 (sheet 10 1/2 x 16 3/8). Edition 76, #viii. Series: First Palestine Set. Illustrated: Zigrosser, Six Centuries of Fine Prints. An extremely rich impression with drypoint burr and subtle tonal wiping. Printed on antique 'W Elgar 1798' countermarked laid paper. Signed and numbered in ink. $7,500.

As an official war artist, James McBey spent five days on reconnaissance with the Australian Camel Patrol in the Sinai desert. The trek resulted in his justly famous series of etchings, the 'Desert of Sinai Set' of 1919.
Hardie writes, "A camel patrol of nine Australians is setting out at dawn into the desert east of Serapeum, one of the armed posts on the Suez Canal. Two guides are in front, followed by a central group of five, and two in the foreground."


To order, to report broken links or to be placed on the email list, please contact Jane Allinson (jane@allinsongallery.com), call (001) 860 429 2322 or fax (001) 860 429 2825. Business hours are 9:A.M. to 5 P.M. Eastern Standard Time.
Please click here to review the USE AND ACCEPTANCE AND PRIVACY POLICIES FOR THE ALLINSON GALLERY, INC. WEBSITE
Thank you for visiting this website.