!-James Abbott McNeill Whistler. 1834-1903-->

<

James Abbott McNeill Whistler. 1834-1903.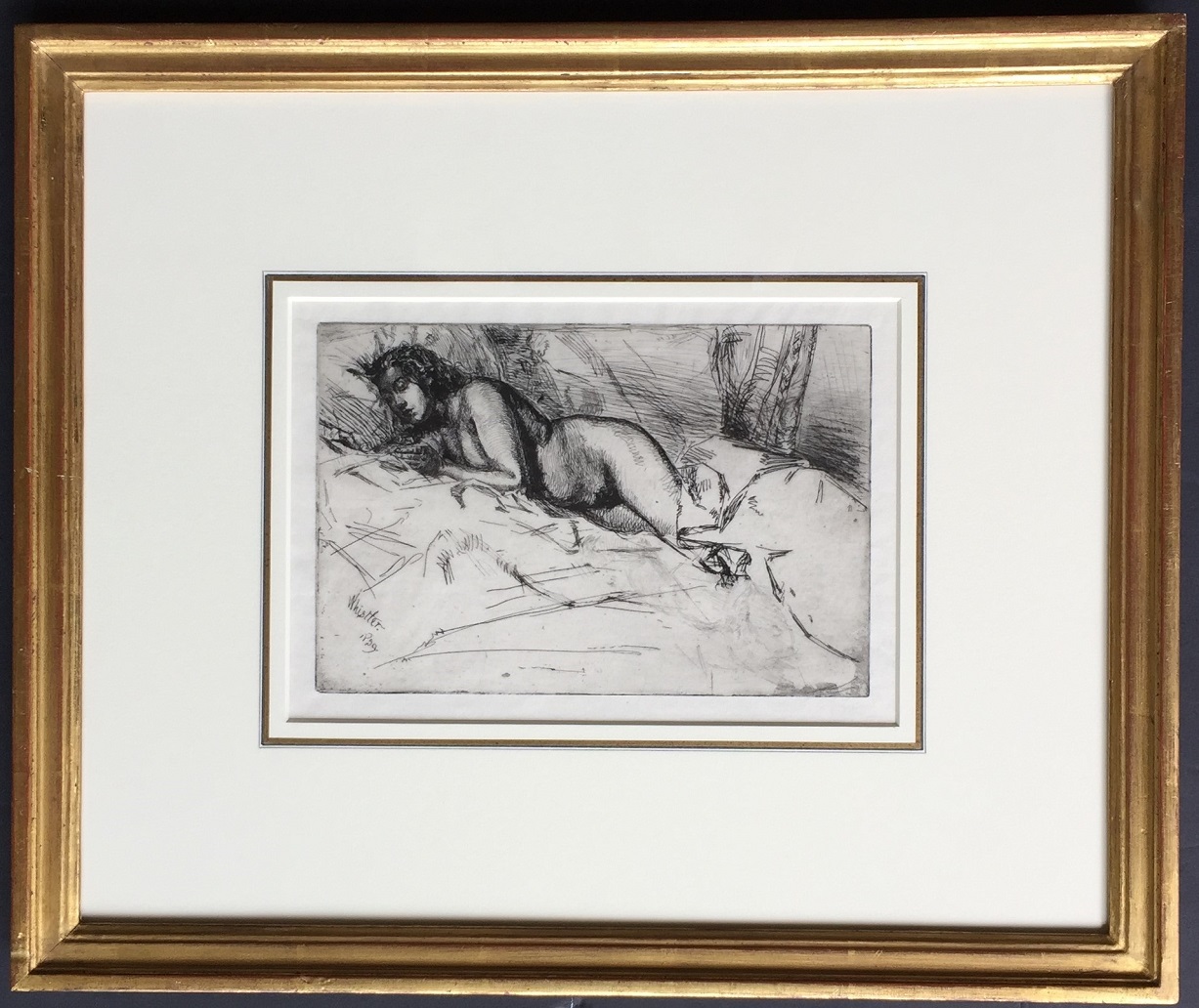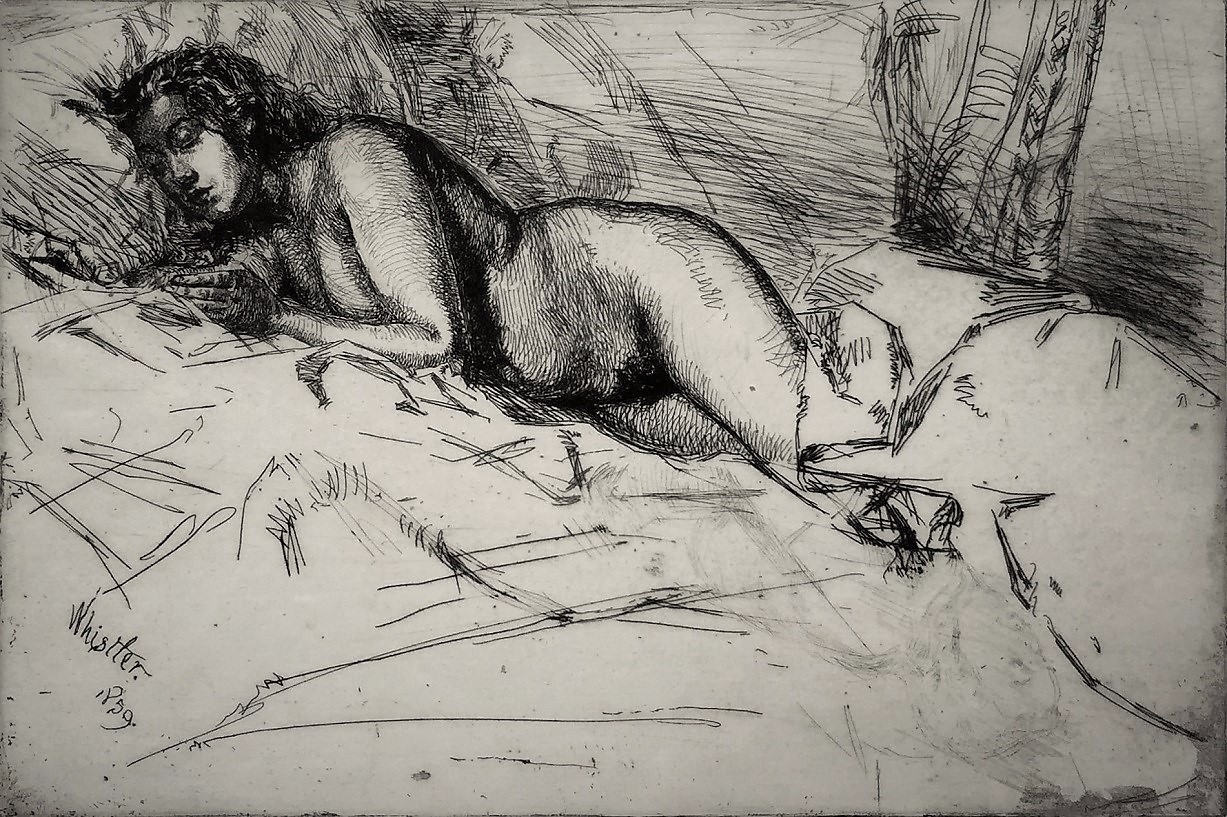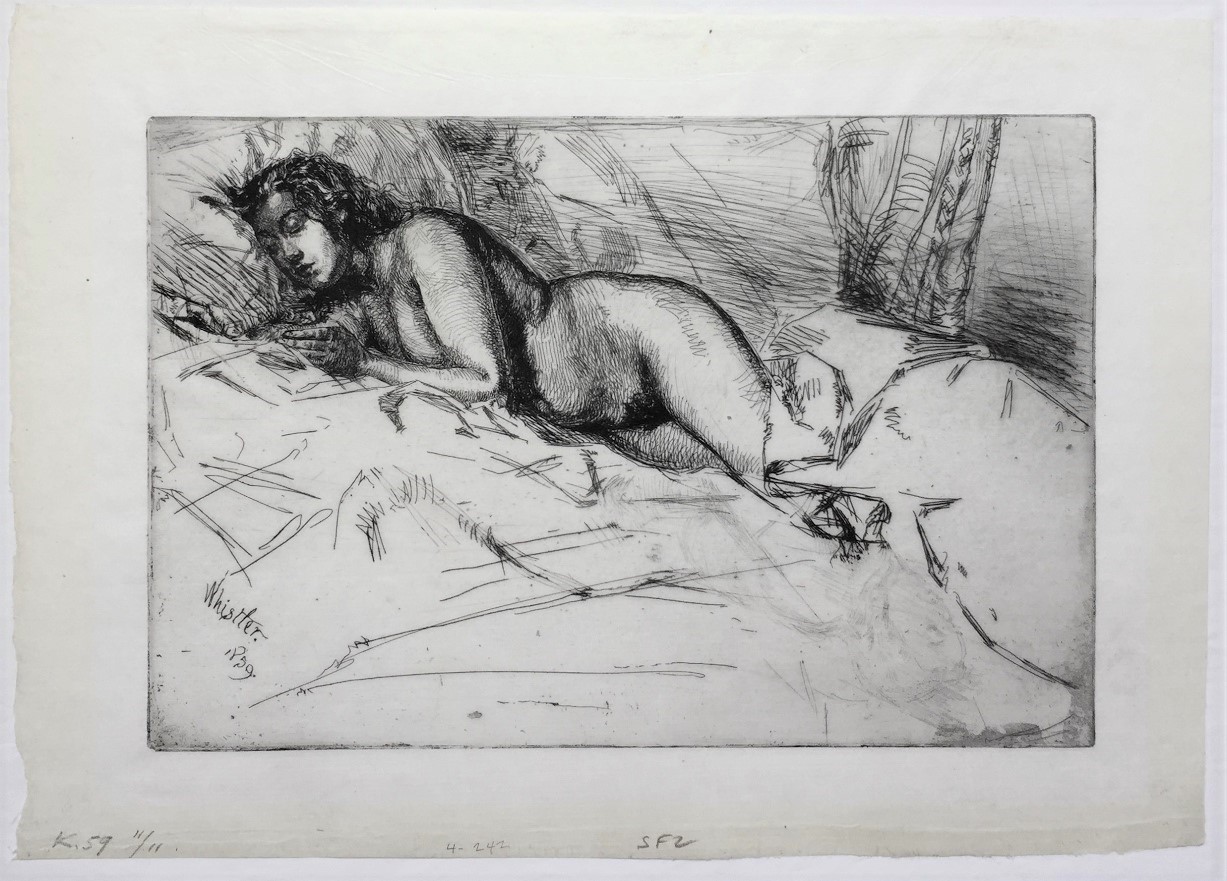 Venus. 1859. Etching and drypoint. Kennedy 59.ii; Glasgow 60.ii. 6 x 9 (sheet 8 x 11 3/16). Glasgow records 27 known impressions. There was no published edition. A very rich impression printed in black ink on fine Japanese mulberry paper. Provenance: estate of Alvin B. Glaser Signed and dated in the plate. Housed in an archival French mat and an 11 1/2 x 14-inch gold leaf frame. Price upon request.

During 1858-59, Whistler lived with the model, Héloise, in Rue Saint-Sulpice, Paris. Although Whistler had nicknamed her 'Fumette' in imitation of 'Musette', a character in Scènes de la vie de Bohème. A milliner's assistant, artist's model and reciter of poetry, she was known throughout the Latin Quarter as "the tigress" (la tigresse) for her raging voice and dangerous temper. Their relationship was stormy. One day in a fit of anger, she tore up a number of Whistler's drawings. This is one of three portraits he etched of her in 1859.

Please click on the link to the Glasgow online catalogue raisonné Venus.


Jane Allinson (jane@allinsongallery.com) or call (860) 429 2322.
Please click here to review the USE AND ACCEPTANCE AND PRIVACY POLICIES FOR THE ALLINSON GALLERY, INC. WEBSITE