!-James McNeill Whistler. 1834-1903-->


James Abbott McNeill Whistler. 1834-1903.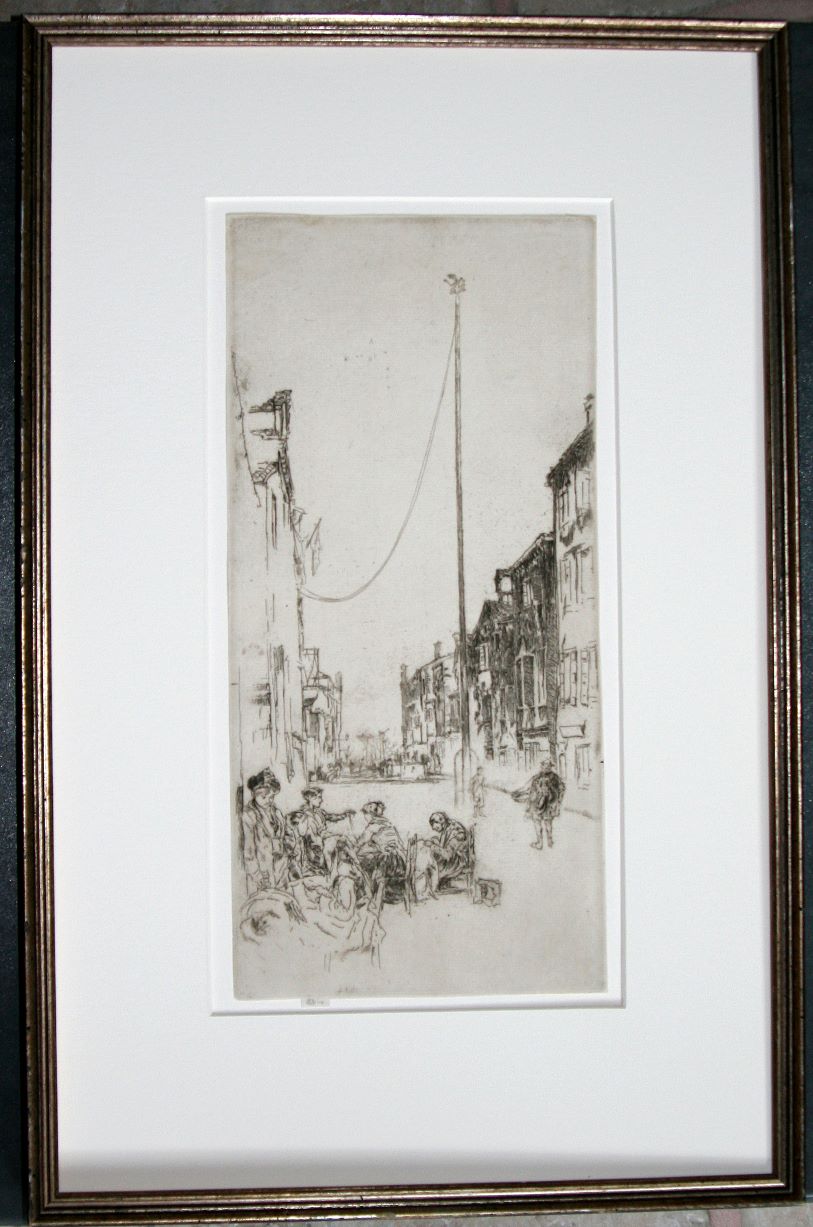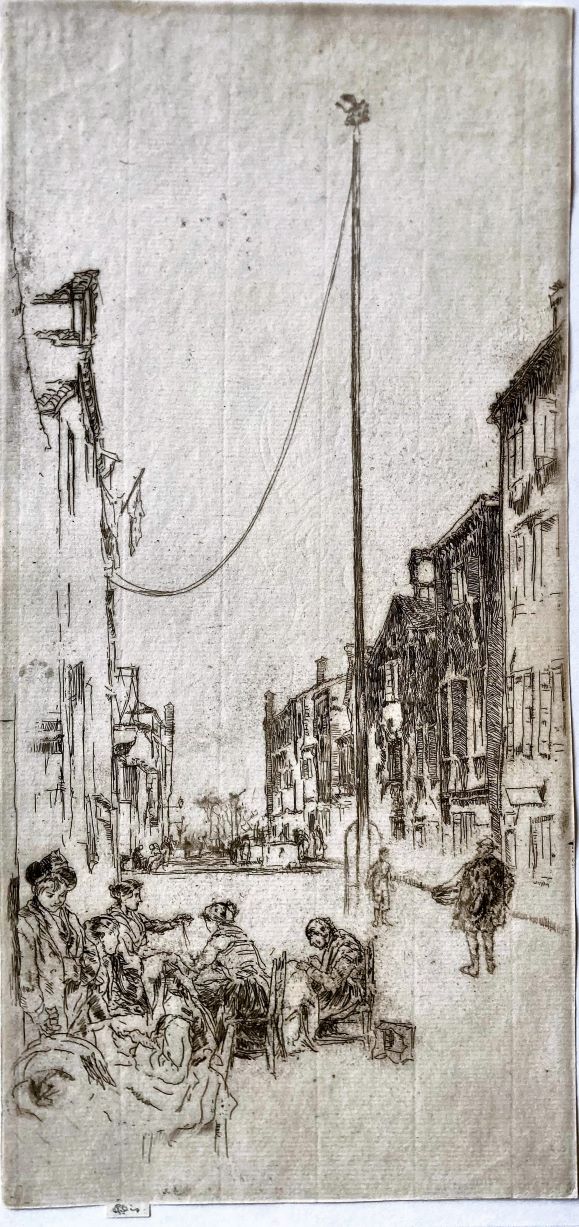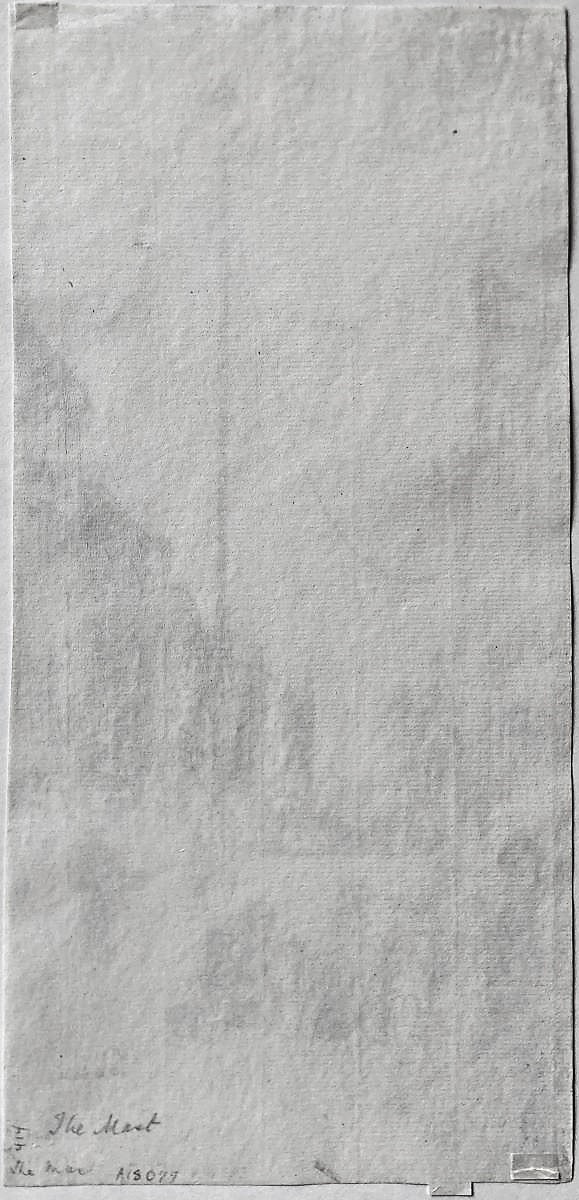 The Venetian Mast. 1879-80. Etching and drypoint. Kennedy 195.vi; Glasgow 219.x/xii. 13 3/8 x 6 3/8. Series: First Venice Set 1880. Glasgow records 53 impressions. A fine, atmospheric proof of this rare image, printed in black ink on fine laid paper with a Strasbourg Lily countermark (Chicago 284 or 285). Signed with the butterfly in the image and annotated 'imp' on the tab in pencil by Whistler. Housed in a 21 x 13 1/2-inch pale gold wood frame. $8,750.
In this state, according to Glasgow: "The woman wearing a bound kerchief now has hair at her forehead and a knot on the upper back of her kerchief; the outlines of the standing man at right are strengthened, and there is new darker shading on his jacket; the outlines of the figure in front of the mast have been rebitten and strengthened; there are scattered spots of foul biting on the buildings at right."

Glasgow describes the scene: "A view looking west up the Calle Larga dello Stendardo, dominated by a mast topped by the Lion of St Mark, in the San Marta area in the city of Venice, Italy. The end of the calle opened onto the Fondamenta de l'Arzere on the lagoon, and there, in front of the trees, was a smaller column, also bearing a Lion. The calle was demolished shortly afterwards, during the redevelopment of the whole area, and the column and mast were moved to the Campo San Nicolo dei Mendicoli. Whistler etched a much smaller mast in The Little Mast"

Please click on the link to the Glasgow online catalogue raisonné The Venetian Mast.

To order or to be placed on the email list, please contact Jane Allinson (jane@allinsongallery.com)or fax (860) 429 2825.