!DOCTYJames McNeill Whistler print - Gaiety Stage Door. Lithograph.


James Abbott McNeill Whistler. 1834-1903.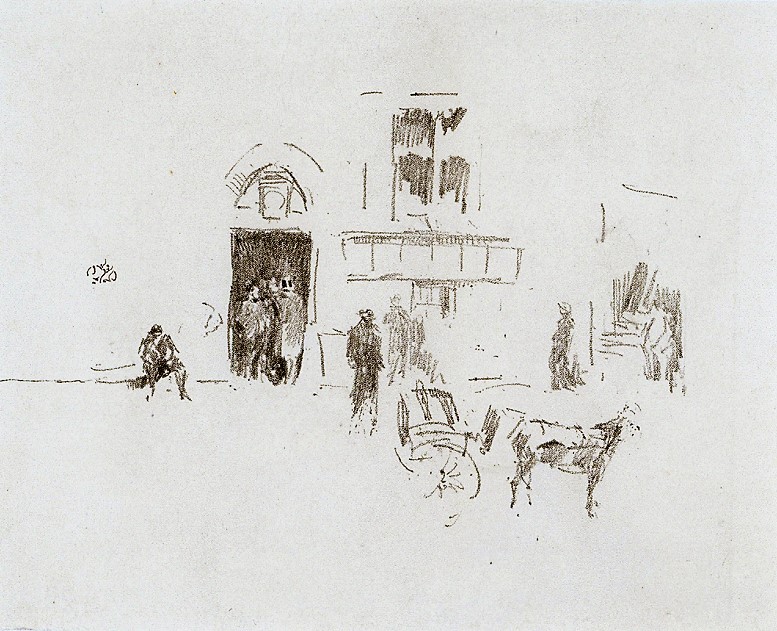 Gaiety Stage Door. 1879 and 1887. Lithograph. Way 10, Levy 21, Tedeschi, Stratis and Spink 14.ii. 4 7/8 x 7 5/8 (13 1/16 x x 14 3/4). A fine impression on cream Japanese paper (large set), mounted onto white plate paper. Edition of 100 printed by Way and issued by Boussod, Valadon & Co., as published in the portfolio, Notes 1887-88. Monogrammed with the butterfly in the stone and in pencil. $4,500. Another proof, monogrammed in the stone, $2,500.
This is a view from Way's printing offices on Wellington Street, which faced the back of the Gaiety Theatre. Whistler drew the stage door of the theatre from the Way's establishment several times.

To order, to request additional or to be placed on the email list, please contact Jane Allinson (jane@allinsongallery.com).