w <!-Jacques James Joseph Tissot. 1836-1902-->


Jacques James Joseph Tissot. 1836-1902.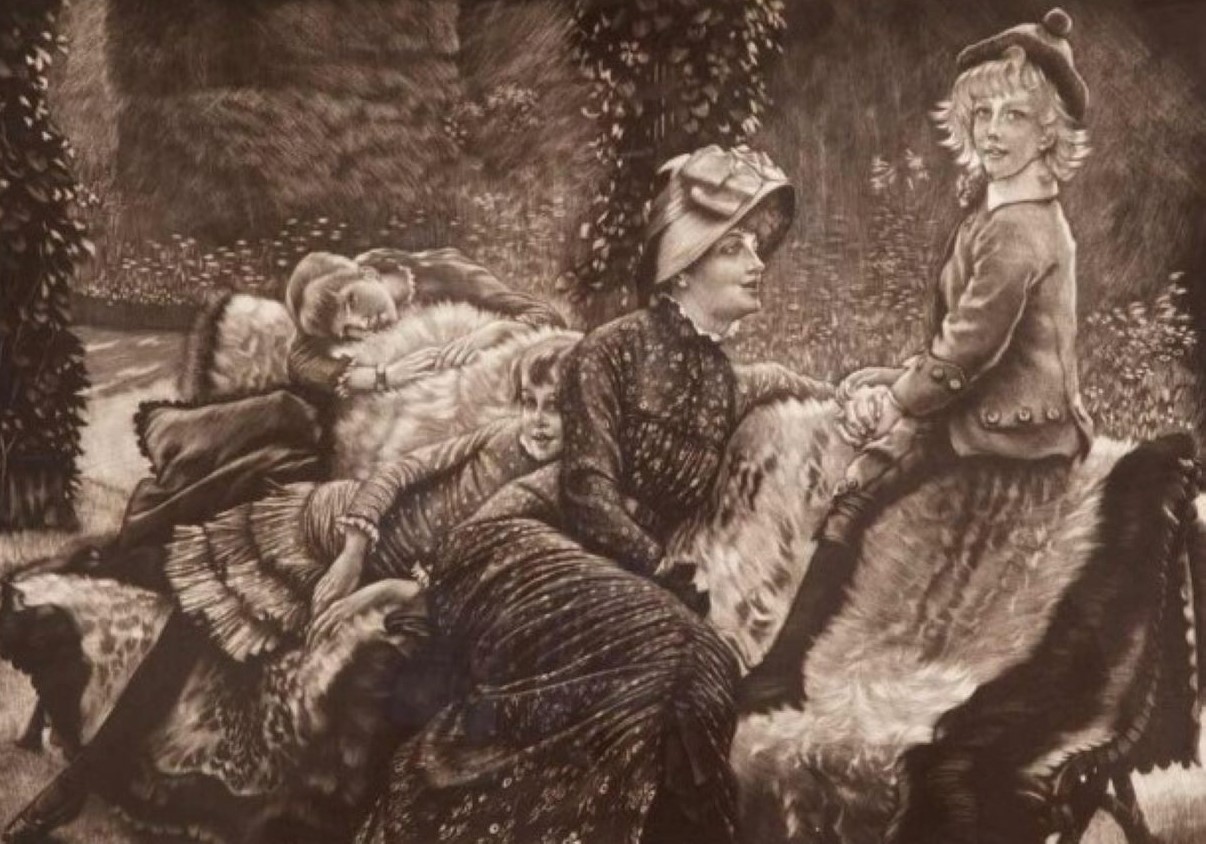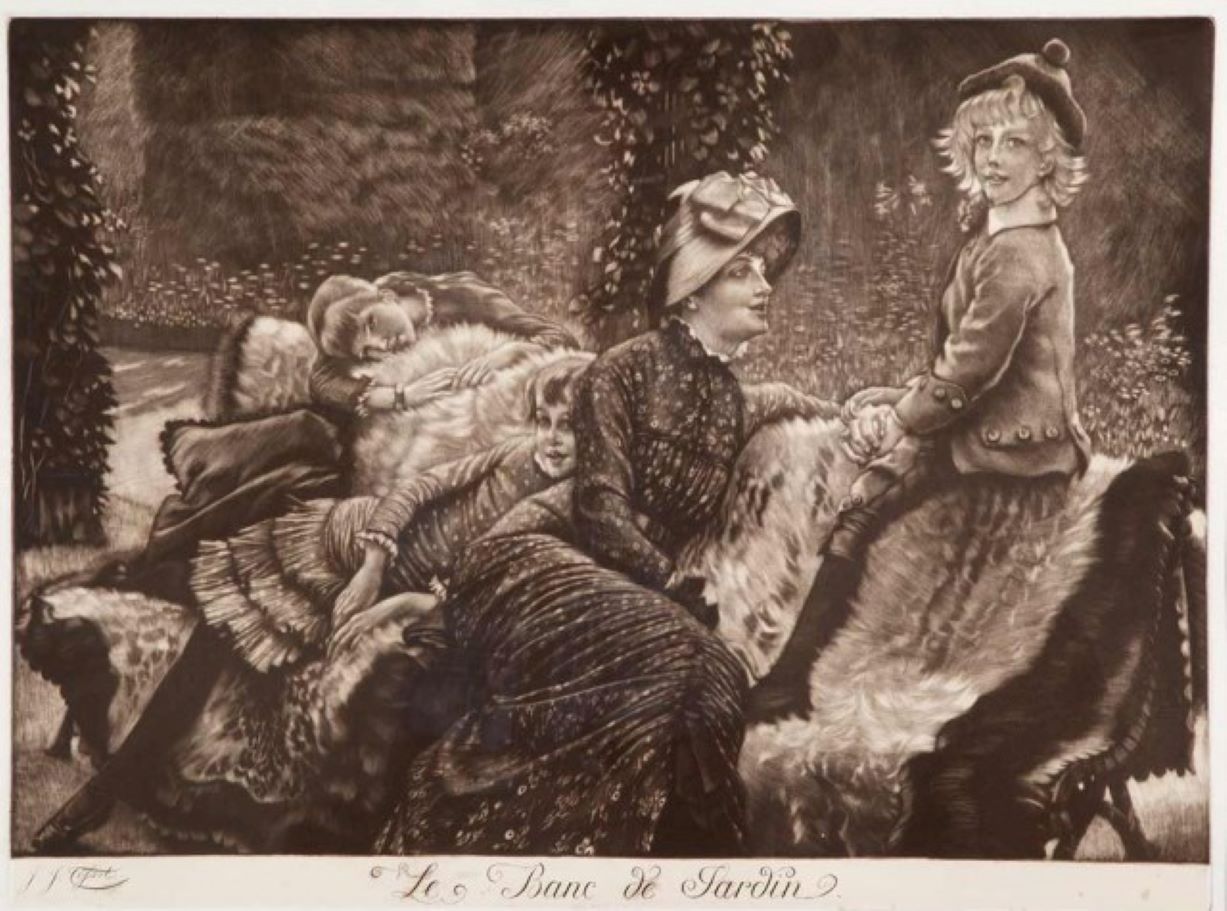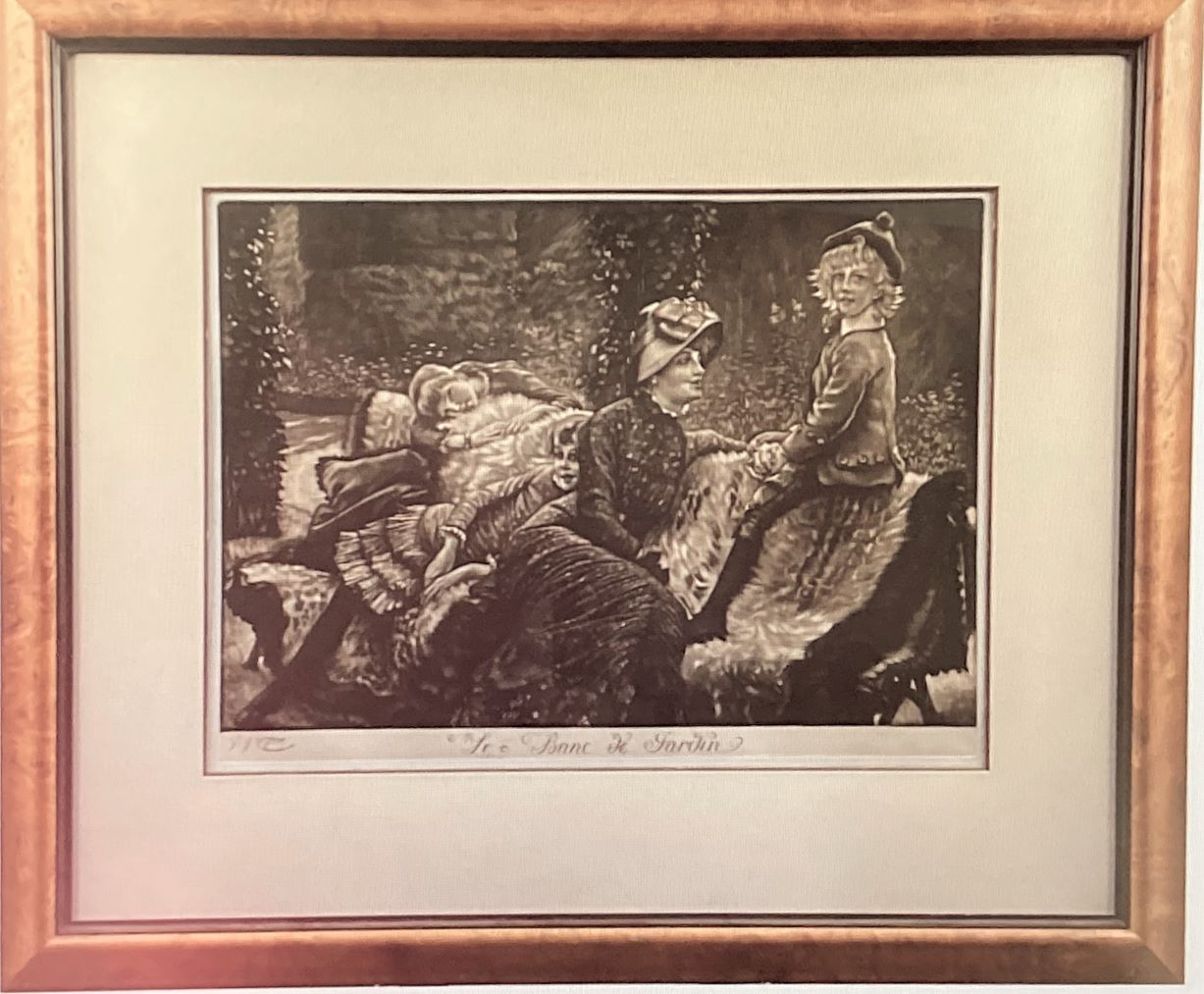 Le banc de jardin (The Garden Bench). 1883. Mezzotint. Tissot 79, Béraldi 66, Wentworth 75.ii/iii. 16 1/2 x 22 1/8 (sheet 21 1/2 x 28 1/2). Edition about 500 in three states. Printed in brown / black ink on chine appliqué (China paper mounted on stiff wove paper). Signed and titled in the plate. Housed in a silk mat with a gold liner in a 31 1/2 x 36 1/2 x 2-inch burled burled wood frame. $3,750.

This is the mezzotint version of a painting of the same title. The models for the composition were Kathleen Newton, her daughter Violet, her niece Belle, and her son Cecil, seated on a bench in Tissot's garden in St. John's Wood, London. The stylization of the figures, both in pose and in grouping is a highlight of Tissot's later style.
Le Banc Jardin is one of a small group of mezzotint studies that Tissot made in England between 1883 and 1885. It is characteristic of his facility as a printmaker that his first plate in an extremely difficult medium should be so brilliantly conceived and executed. The quality of inner glowing light and the richness in the combination of blacks and the pattern highlights are striking. The contrast of textures -- the fur rug, the silk of the dresses, and the foliage beyond -- are a tour-de-force of printmaking.


To order, to report broken links or to be placed on the email list, please contact Jane Allinson (jane@allinsongallery.com), call (001) 860 429 2322 or fax (001) 860 429 2825. Business hours are 9:A.M. to 5 P.M. Eastern Standard Time.
Please click here to review the USE AND ACCEPTANCE AND PRIVACY POLICIES FOR THE ALLINSON GALLERY, INC. WEBSITE
Thank you for visiting this website.