!-Robin Tanner. 1904-1988-->


Robin Tanner. 1904-1988.
Twelve Etchings. 1974.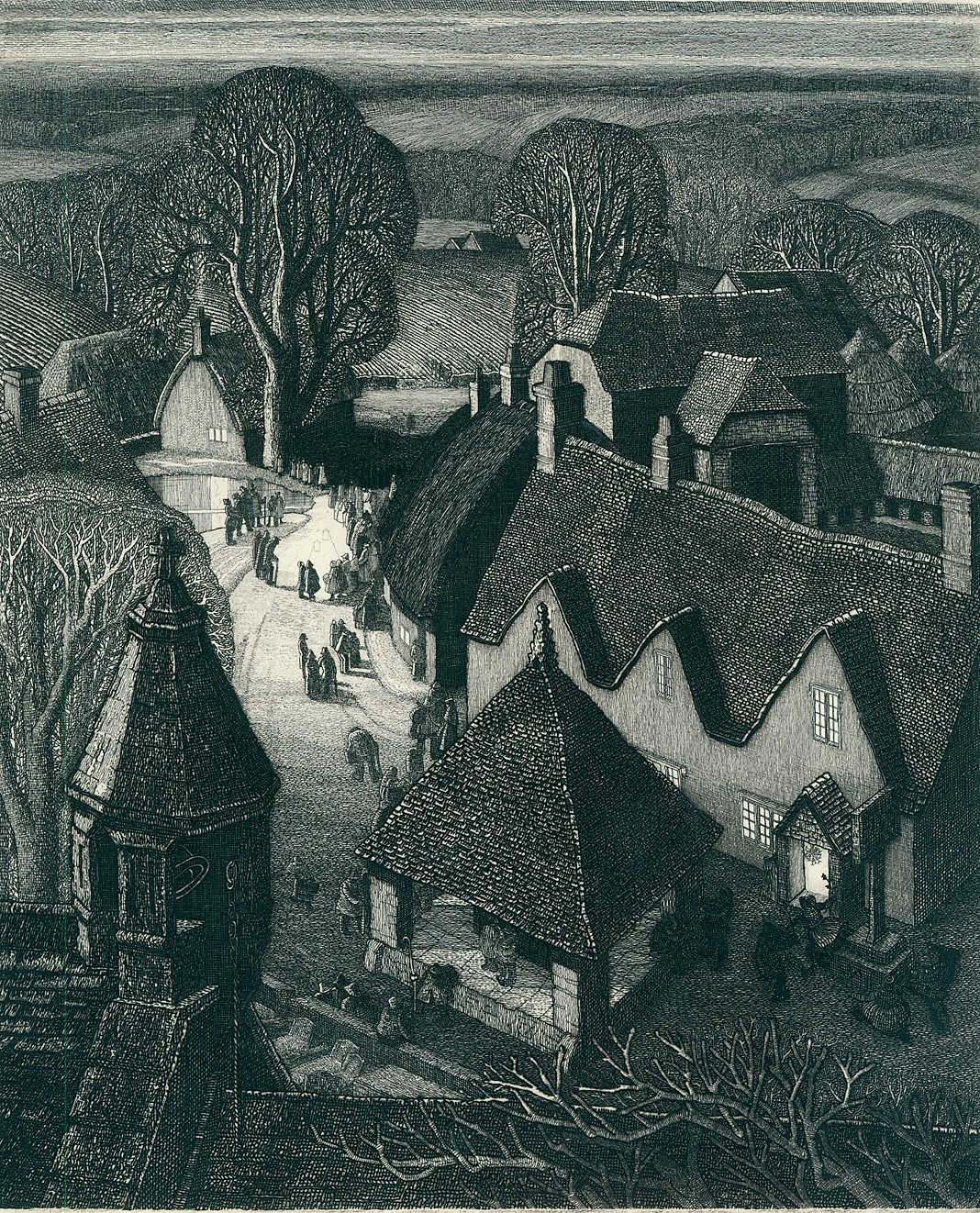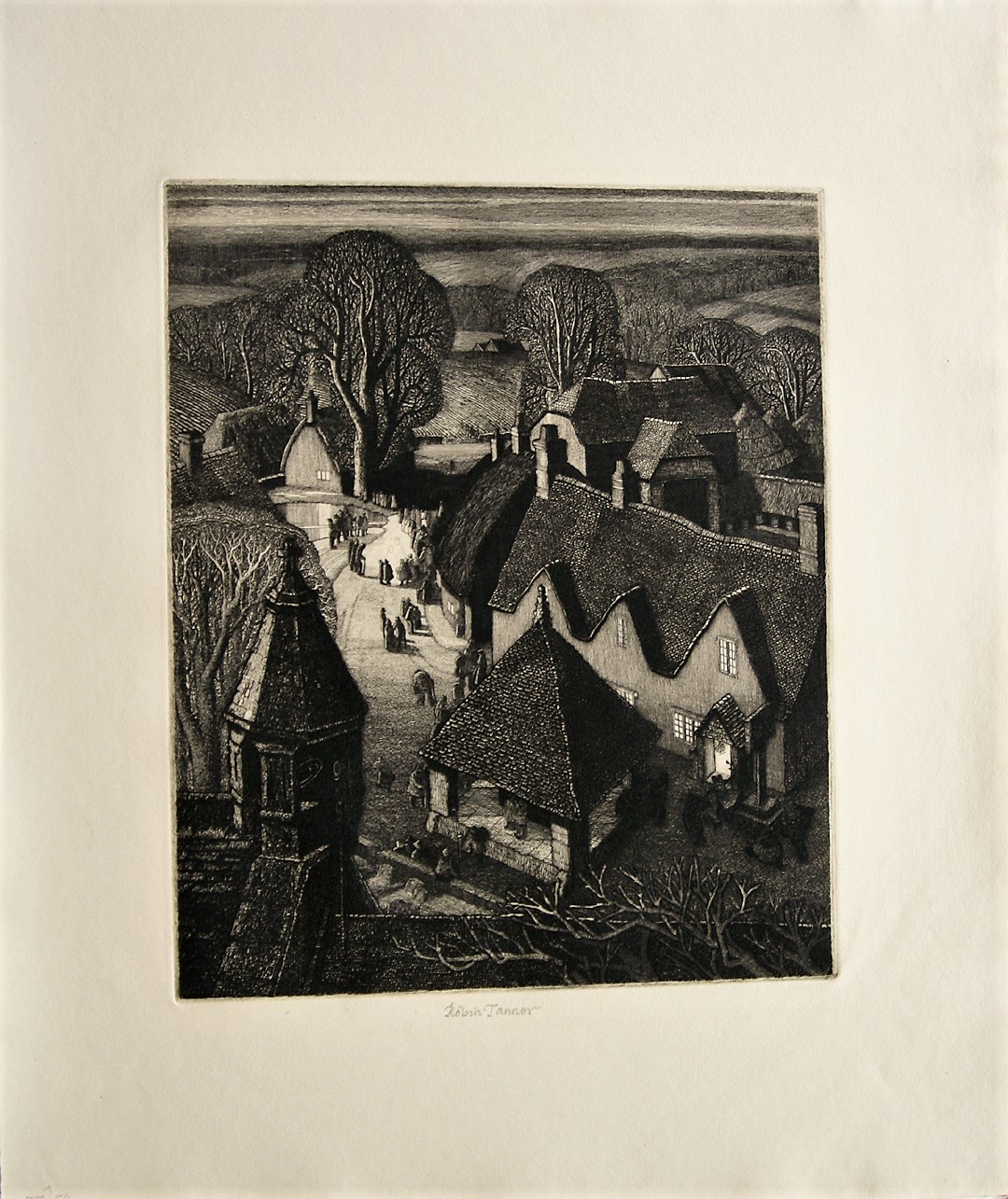 4. Christmas. 1929. Etching. Garton 9. 13 1/4 x 11 (sheet 20 1/4 x 16 3/4). Edition of 50 published by the Penn Print Room in 1974. (There was an earlier edition of 50 published in 1928 by McDonald and Nicholson Edition of 12 published in 1984 by Garton and Cooke. Posthumous Memorial Portfolio edition of 112 unsigned etchings published in 1988 by Robin Garton.) Printed in black ink on H J Head cream wove paper. Signed and numbered 37/50 in pencil. The complete set in its original portfolio case is extremely rare. $19,000 the complete set.
Most of the studies for the etching were made at Biddestone and Castle Combe: One moonlight night Heather and I walked to Castle Combe, and drew the tall Flemish building, the great barns, the inn, and the market cross itself. It was an uncanny feeling, working through the small hours in that empty village where the moonlight lay in sheets of silver so bright and constant that we drew as easily as by day.

Tanner
To order, to request an image, or to be placed on the email list, please contact Jane Allinson (jane@allinsongallery.com) or send a fax.