!-Robin Tanner. 1904-1988-->


Robin Tanner. 1904-1988.
Twelve Etchings. 1974.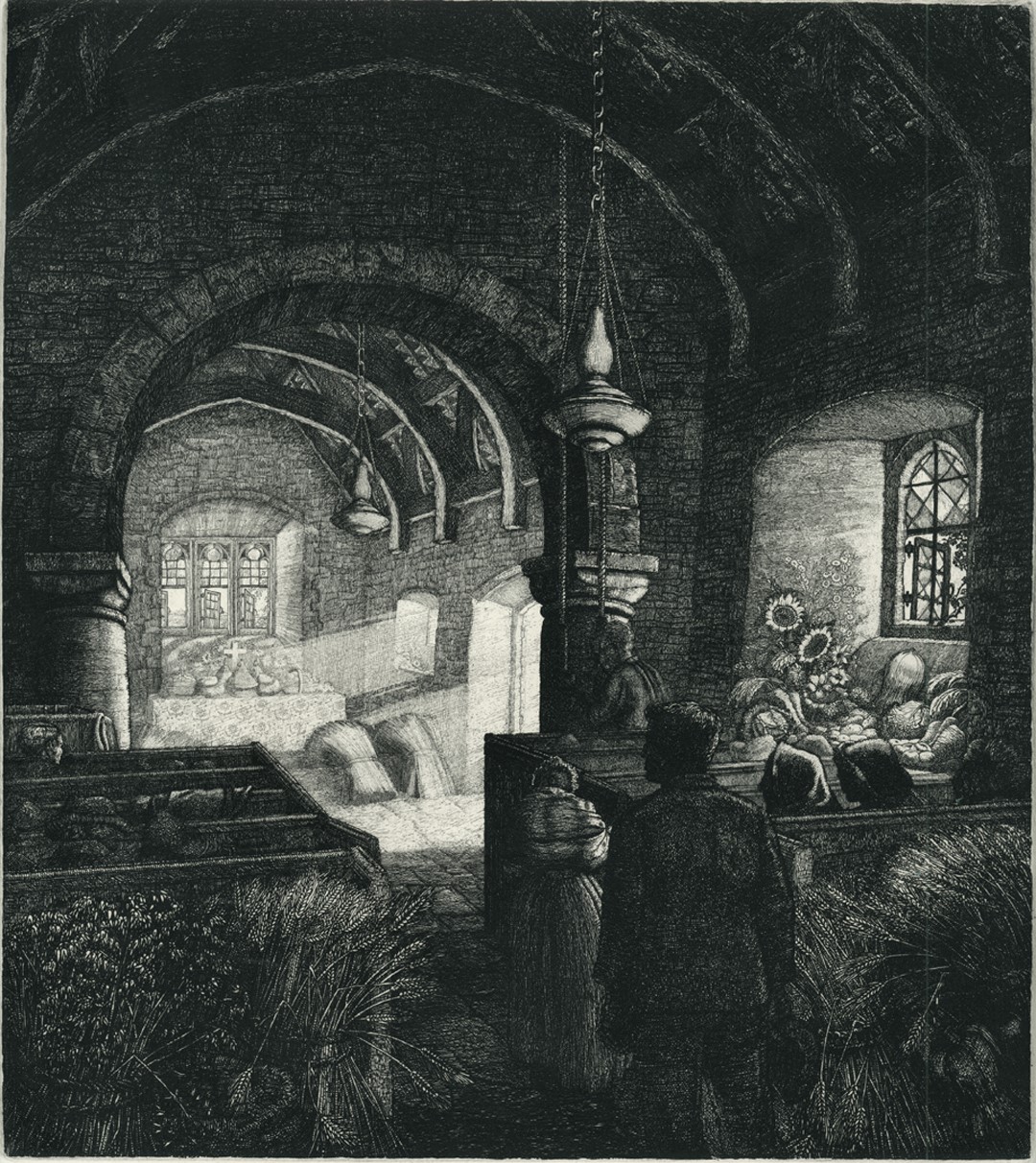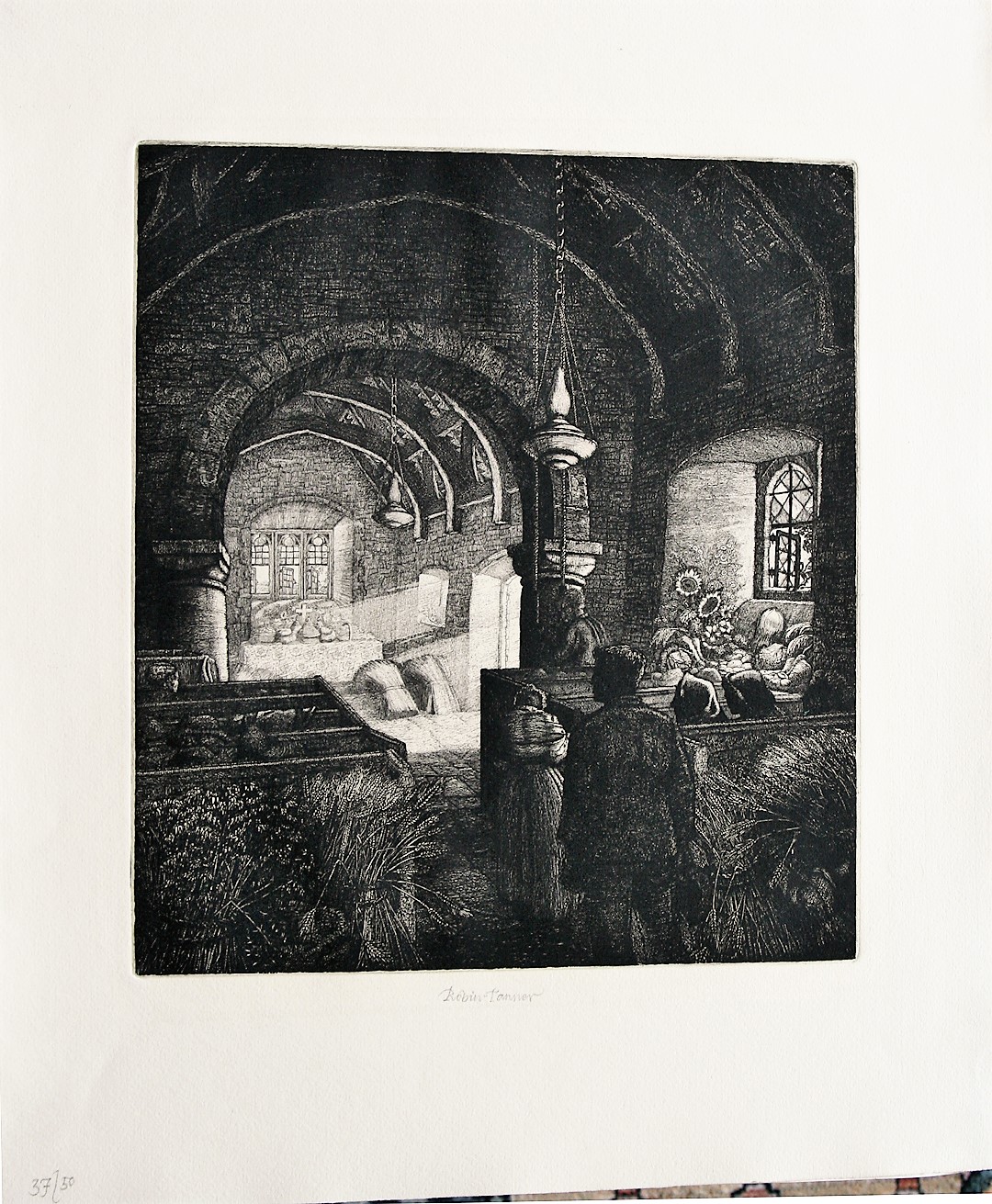 5. Harvest Festival. 1930. Etching.Garton 13.iii. 13 1/2 x 12 1/8 (sheet 20 1/4 x 16 3/4). Edition of 50 published by the Penn Print Room in 1974. (There was an earlier edition of 50 published in 1930 by the XXI Gallery. Edition of 12 published in 1984 by Garton and Cooke. Posthumous Memorial Portfolio edition of 112 unsigned etchings published in 1988 by Robin Garton.) Printed in black ink on H J Head cream wove paper. Signed and numbered 37/50 in pencil. The complete set in its original portfolio case is extremely rare. $19,000 the complete set. The image is of a church interior, possibly a Wiltshire Church. Iit was used in Robin and his wife Heather's publication Wiltshire Village, first published in 1939 and which describes the customs and life of a typical English country village.

Tanner
To order, to request an image, or to be placed on the email list, please contact Jane Allinson (jane@allinsongallery.com) or send a fax.