!-Robin Tanner. 1904-1988-->


Robin Tanner. 1904-1988.
Memorial Portfolio. 1974.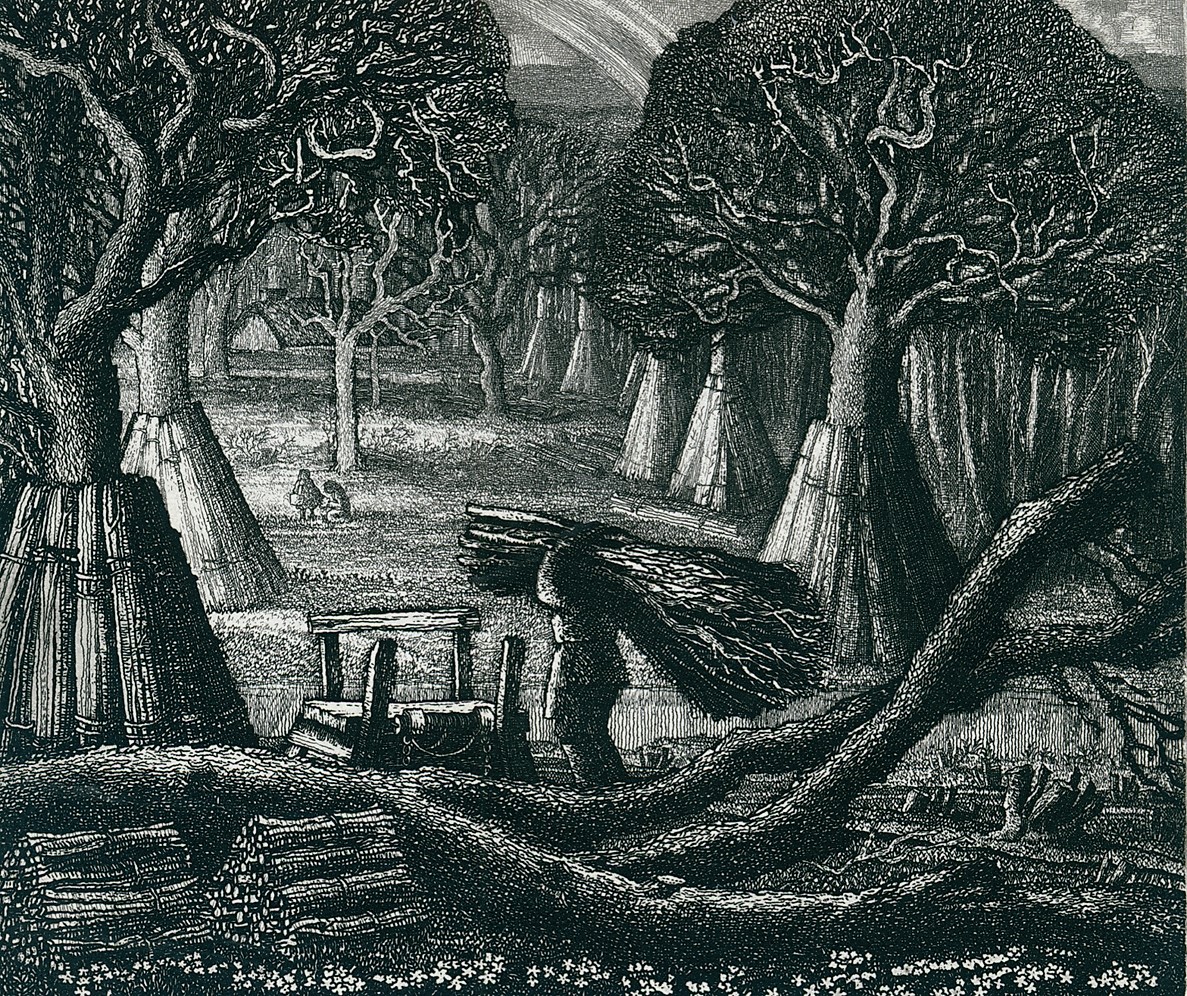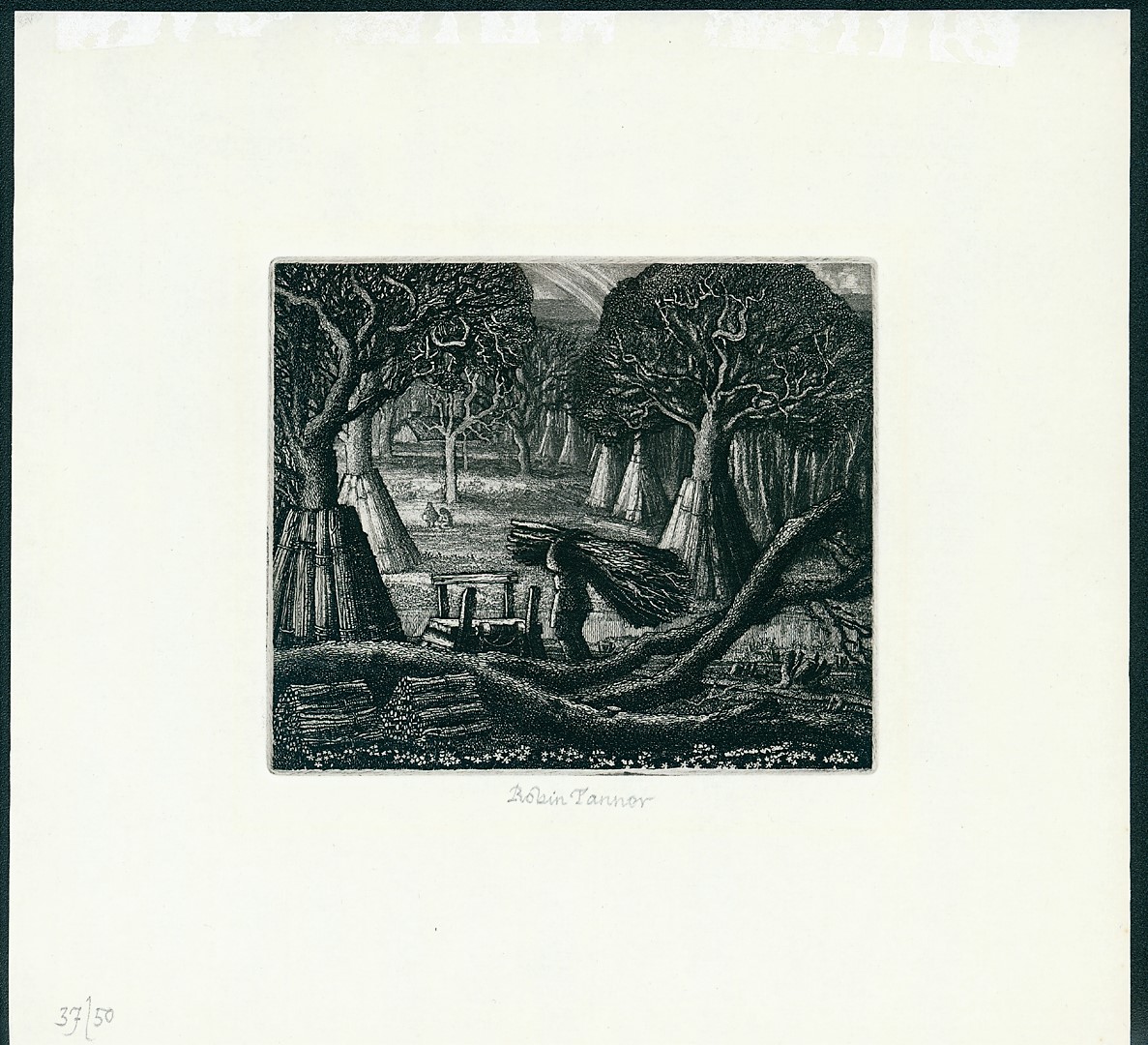 3. Wiltshire Woodman. 1929. Etching. Garton 12. 4 1/2 x 5 3/8 inches(sheet 9 1/8 x 9 3/4). Edition of 50 published by the Penn Print Room in 1974. (There was an earlier edition of 50 published in 1928 by Nicholson. Edition of 12 published in 1984 by Garton and Cooke. Posthumous Memorial Portfolio edition of 112 unsigned etchings published in 1988 by Robin Garton.) Three hinge stains in the top margin, well away from the image. Printed in black ink on cream laid paper. Signed and numbered 37/50 in pencil. The complete set in its original portfolio case is extremely rare. $19,000 the complete set. The studies for Wiltshire Woodman were made in Thickwood and Colherne Park during the spring of 1928 and 1929. 'It was the most perfect woodland I have ever known. There were many ancient oaks, and hazels clung to its steep )owery slopes. Heather and I spent entire days there, drawing plants and the woodman's gear and his tent-like arrangements of faggots of ash and hazel.' Molly Bernhard-Smith of The Twenty One Gallery undertook the publication of the edition of 40, but none sold. The artist recorded that she never sold a single print of his. A second edition of 50 was published by the Penn Print Room in 1974, and a final edition of 12 was issued by Garton & Cooke in 1984.

Tanner
To order, to request an image, or to be placed on the email list, please contact Jane Allinson (jane@allinsongallery.com) or send a fax.