!-Robin Tanner. 1904-1988-->


Robin Tanner. 1904-1988.
Twelve Etchings. 1974.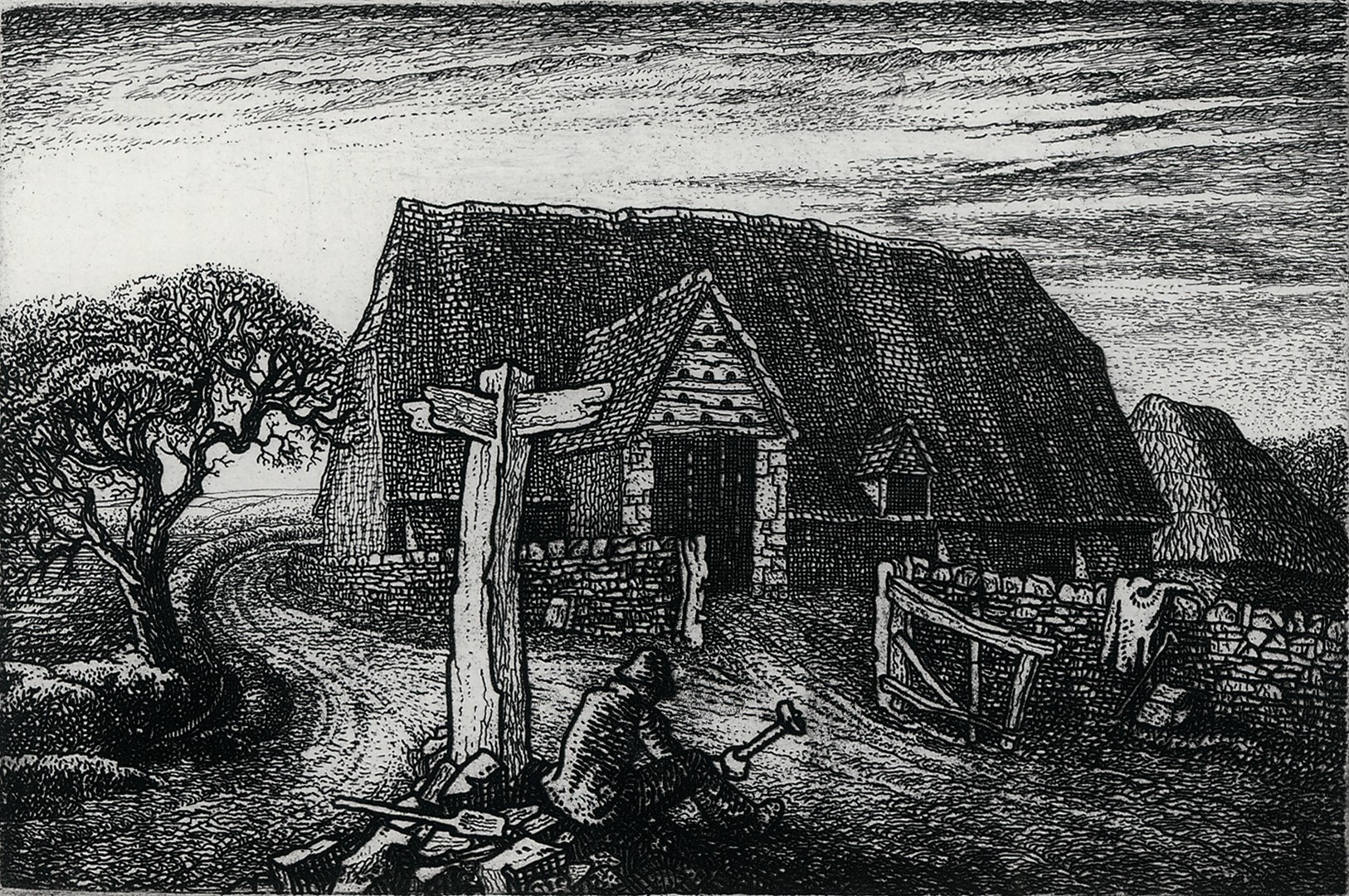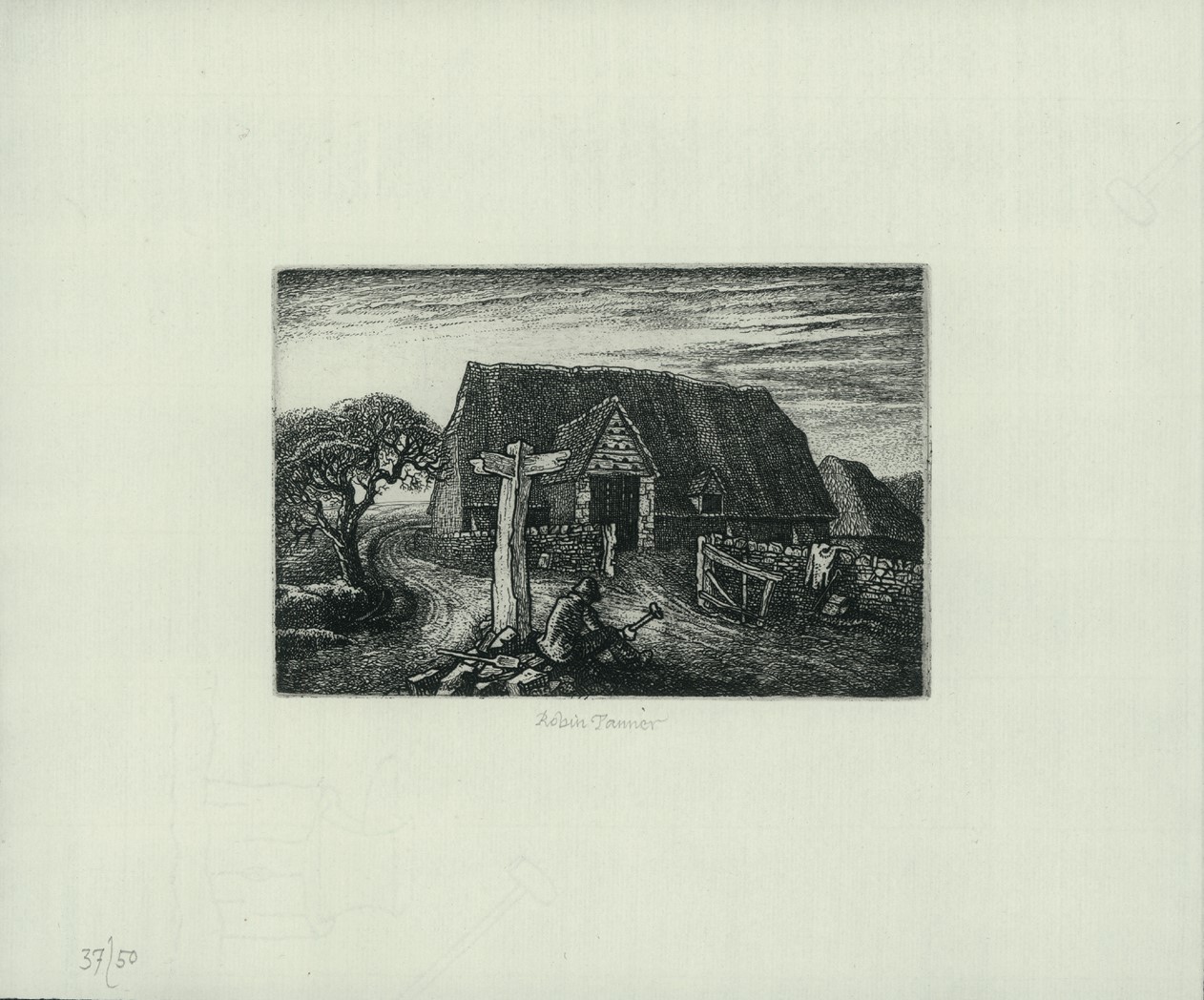 1. Wiltshire Roadmaker. 1928. Etching. Garton 6.iv. 3 7/8 x 5 7/8 (sheet 7 3/4 x 10 1/16). Edition of 50 published by the Penn Print Room in 1974. (There was an earlier edition of 50 published in 1928 by Nicholson. Edition of 12 published in 1984 by Garton and Cooke. Posthumous Memorial Portfolio edition of 112 unsigned etchings published in 1988 by Robin Garton.) Printed in black ink on cream laid paper with a hammer and anvil watermark. Signed and numbered 37/50 in pencil. The complete set in its original portfolio case is extremely rare. $19,000 the complete set.
This formative early etching, along with Homealong and Wiltshire Roadmaker (first version), was one of three plates of the same composition; however, this plate was the only version of the composition ever to be published. These three etchings of the crossroads by an ancient barn in Wiltshire form the basis and true starting point of Robin Tanner's pastoral vision. The plate was published in the unfinished 3rd state in 1928, in which the sky was quite different and in which water can be seen at the foot of the tree. Tanner returned to the plate in 1971-1974, completely re-biting the sky and redesigning the area at the foot of the tree, removing a sickle-shaped stretch of water which was formerly indicated in the ditch at this point.

Tanner
To order, to request an image, or to be placed on the email list, please contact Jane Allinson (jane@allinsongallery.com) or send a fax.