!-John Sloan. 1871-1951-->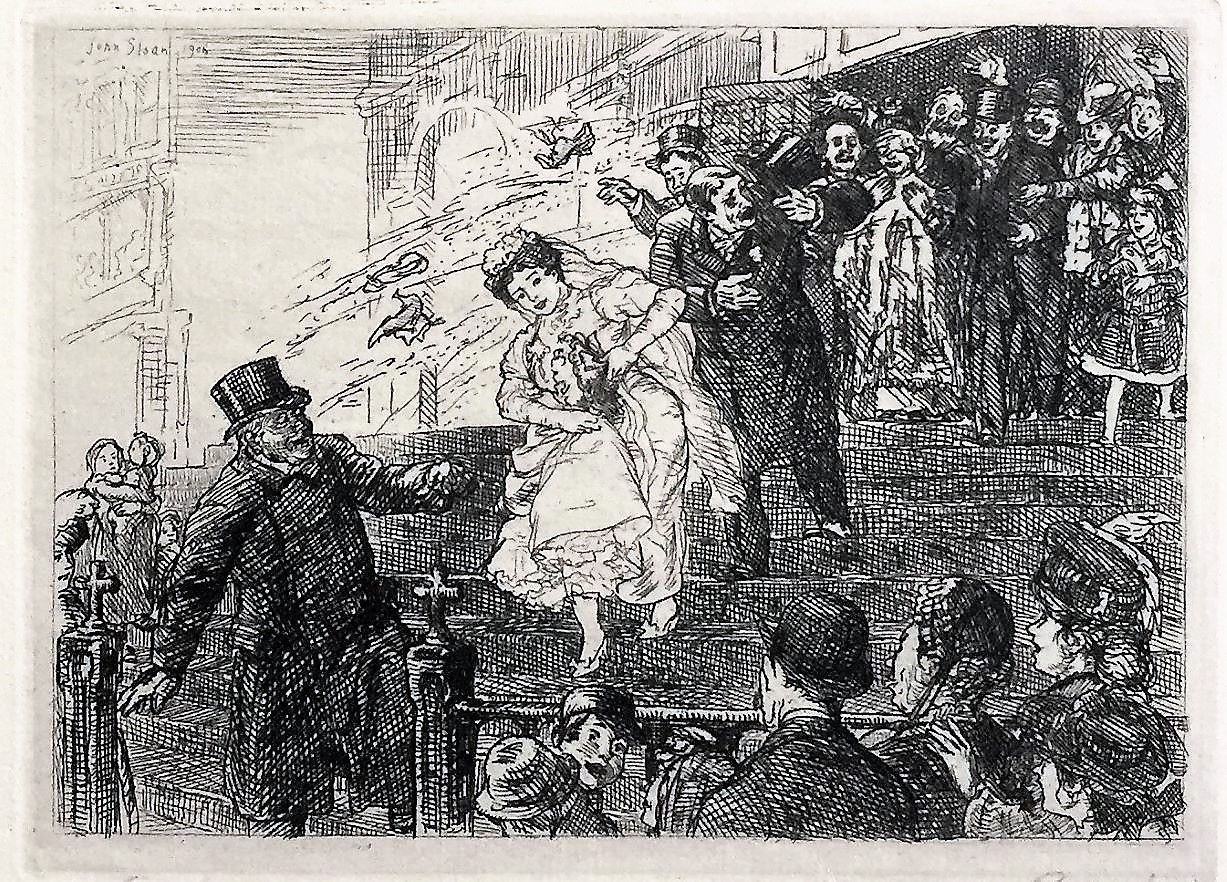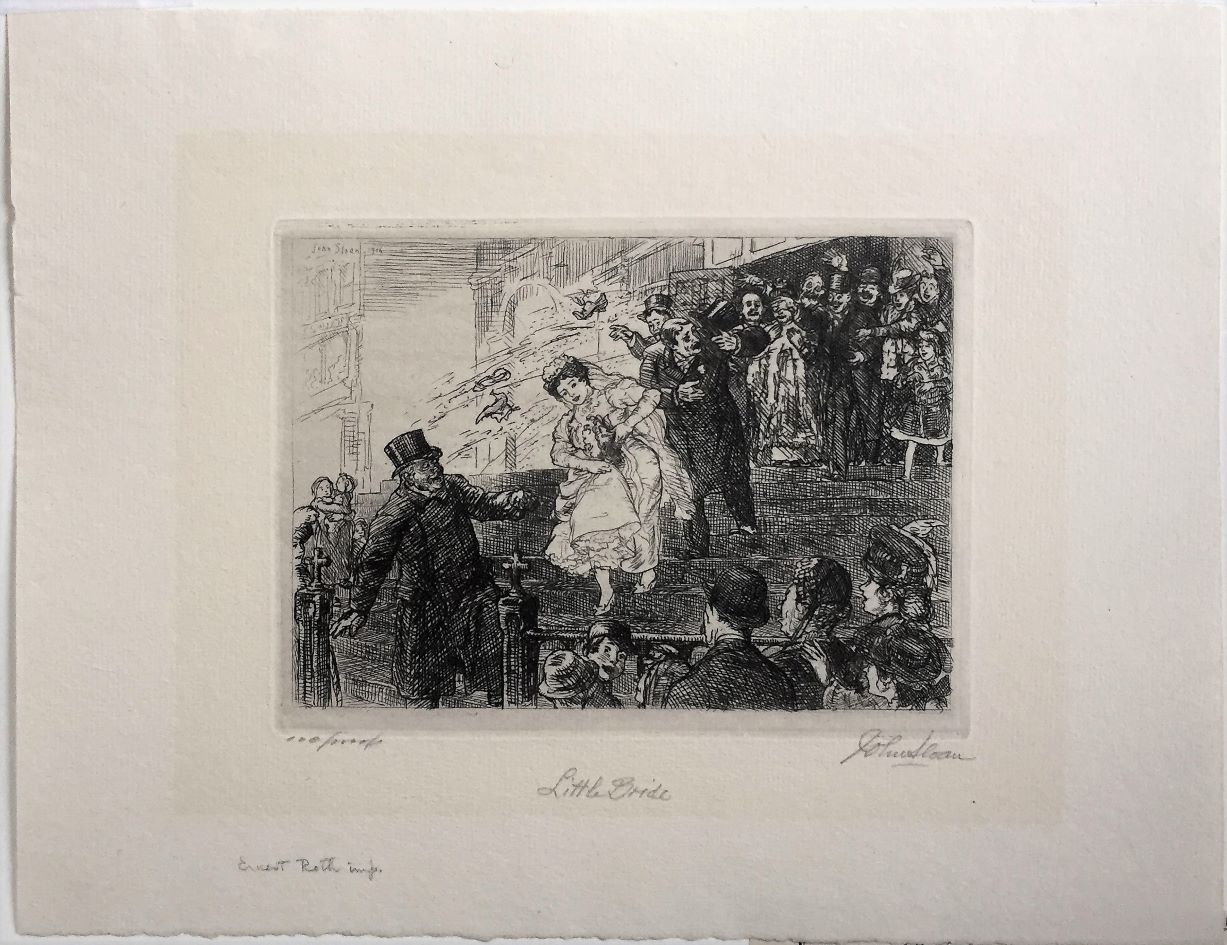 The Little Bride. 1916. Etching. Morse 138. 4 7/8 x 6 3/4 (sheet 9 3/8 x 12). Series: New York City Life , tenth plate. Printed on cream wove paper with deckle edges on two sides. Exhibited: Panama-Pacific International Exposition, San Francisco, 1915. Illustrated: Charles Wisner Barrell, 'The Real Drama of the Slums as told in John Sloan's Etchings' The Craftsman vol. 15, p. 560. 0. Signed and annotated "Ernest Roth Imp' by the printer. Signed, titled and annotated '100 proofs' in pencil by Sloan. $3,000.
Sloan wrote: "Back in 1906 there was considerable French population north of 23rd Street, and the church near Proctor's Theatre was known as the French Church. The stone steps down which these newlyweds are escaping have since been removed. I hope the couple lived happy ever after." Quoted by Morse, p. 149.

To order, to report broken links or to be placed on the email list or to place an order, please email Jane Allinson (jane@allinsongallery.com) or call (860) 429 2322.
Please click here to review the USE AND ACCEPTANCE AND PRIVACY POLICIES FOR THE ALLINSON GALLERY, INC. WEBSITE