!-John Sloan. 1871-1951-->


John Sloan. 1871-1951.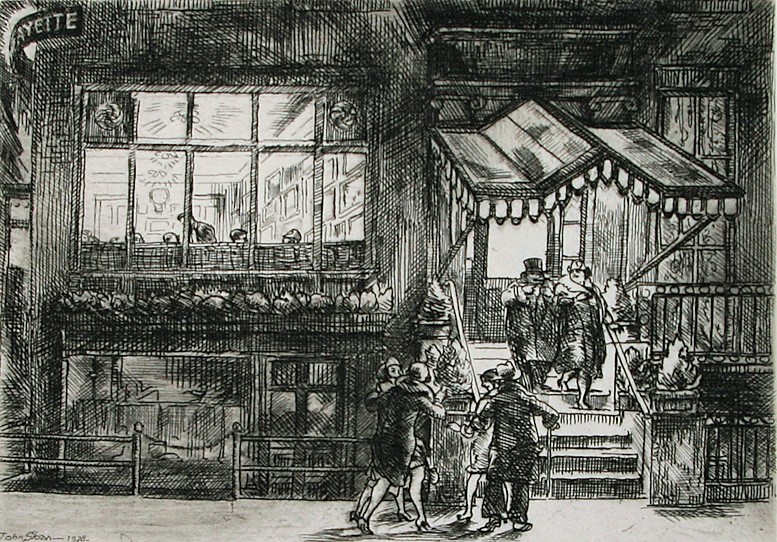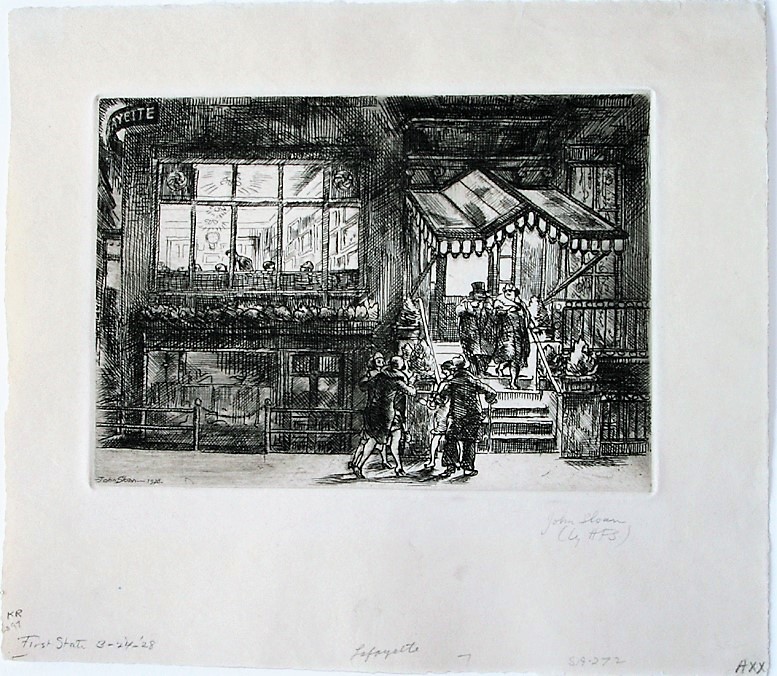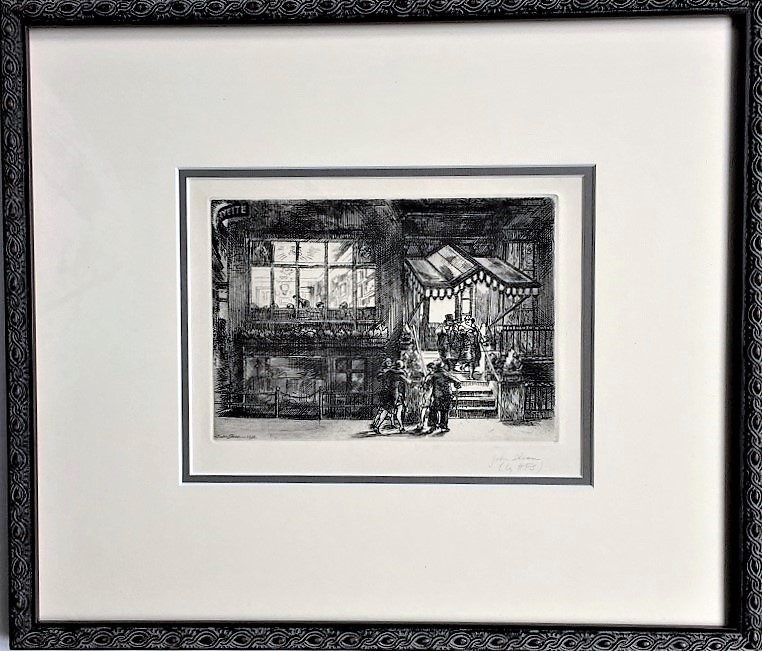 The Lafayette. 1928. Etching. Morse 233/vi. 4 7/8 x 6 7/8 (sheet 8 1/8 x 9 3/8). Proof prior to the intended edition of 100, that was probably closer to 80. A rich impression on cream paper with a fleur-de-lys watermark. Signed and titled "John Sloan (by H[elen] F[arr]S[loan])" in pencil (presumably because it was part of the artist's personal collection). Annotated "First state 2-'24'28" in pencil by Sloan." Morse notes 'Proofs of 1st state dated March 24, 1928.' p.259. A rare proof. Housed in a double grey and cream colored archival mat and a decorative grey and copper-colored 12 2/3 x 14 3/4-inch wood frame. $2,500.

Sloan commented, ""An old restaurant and hotel whose French cuisine has been for years and still is regarded as one of the best in New York. The atmosphere of the Nineteenth Century remains" and "I painted the place, a picture which is now in the Met. This plate was made for subscribers who contributed to the purchase fund. I felt I squared my self in a way by sending them this print." The design of the print differs from that of the painting.

The hotel is located on 9th Street and University Place in Manhattan.


To order, to report broken links or to be placed on the email list or to place an order, please email Jane Allinson (jane@allinsongallery.com) or call (860) 429 2322.
Please click here to review the USE AND ACCEPTANCE AND PRIVACY POLICIES FOR THE ALLINSON GALLERY, INC. WEBSITE