!-frank short. 1857-1945.-->


Sir Frank Short, R.A., P.R.E. 1857-1945.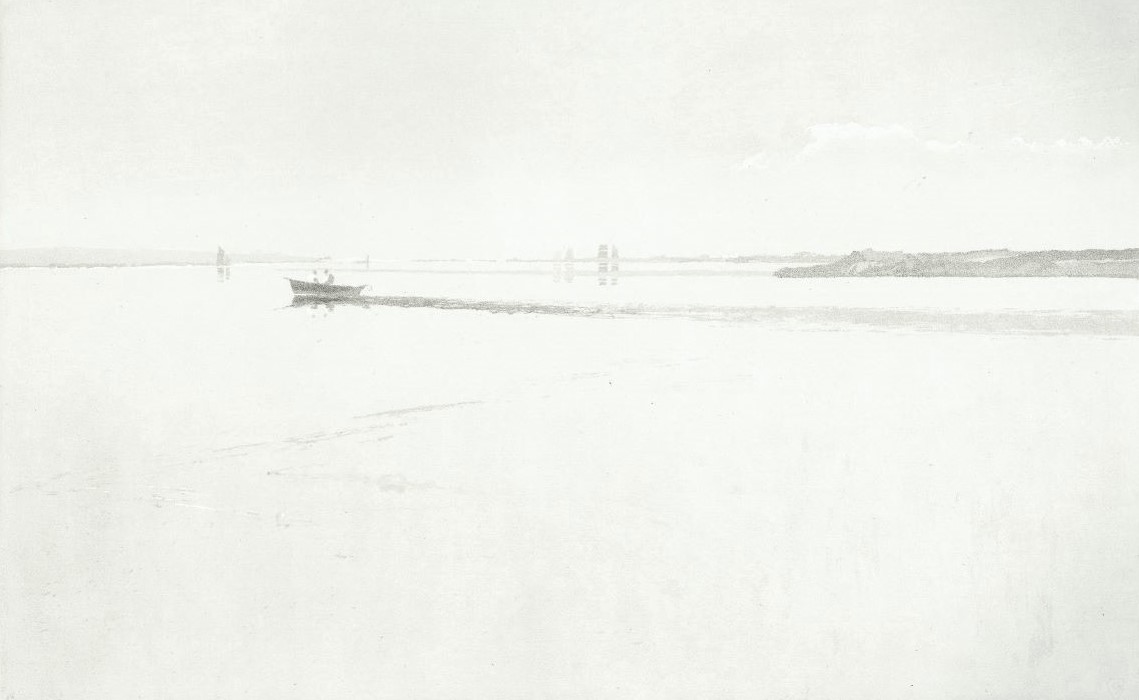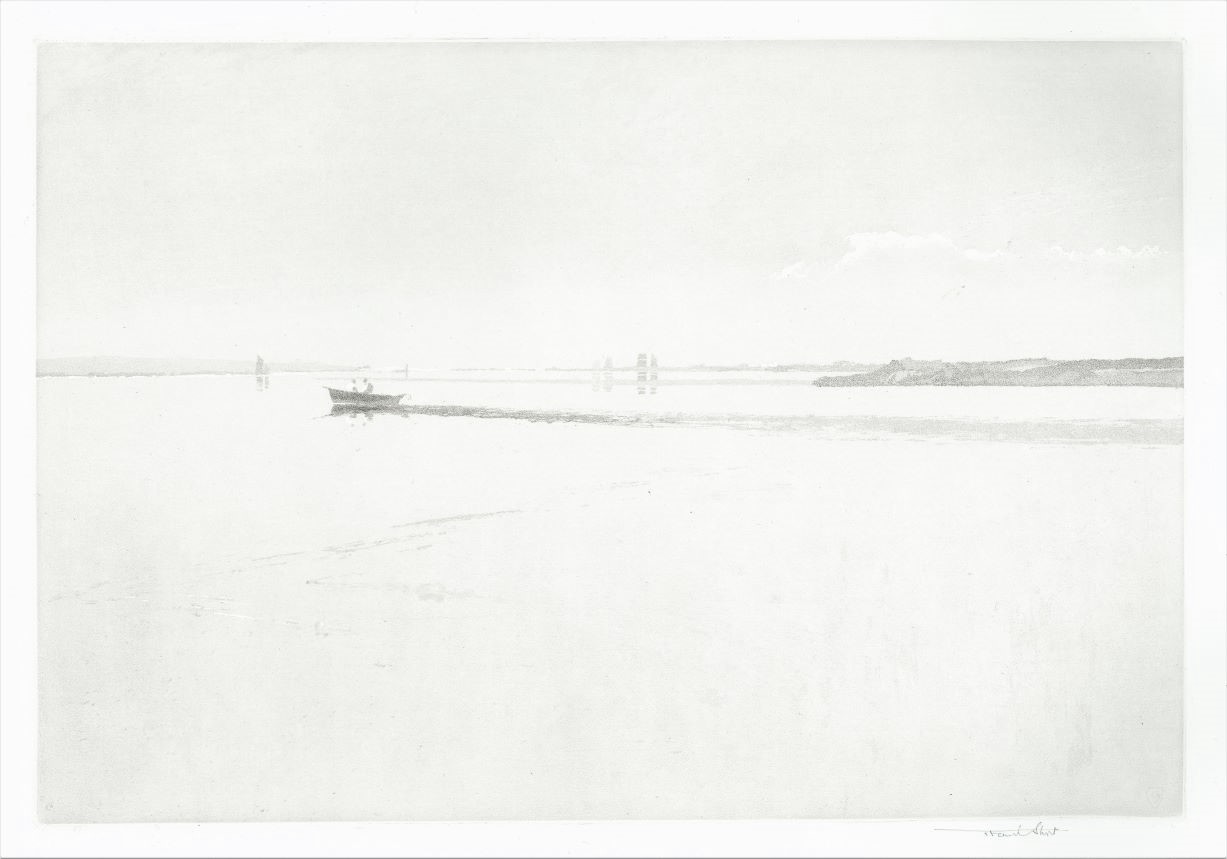 Morning Haze in Chichester Harbour. 1922. Aquatint. Hardie 166. 9 3/8 x 13 5/8 (sheet 15 1/2 x 21 1/2). Illustrated: W.P. Robins, The Etching Craft; Malcolm Salaman, Modern Masters of Etching: Frank Short. Slight mat line outside the image; otherwise in good original condition. A delicate, carefully wiped impression on white wove paper, with full margins. Signed in pencil. $1,250.
Salaman referred to this plate as an "exquisite spirit-ground aquatint", one in which Short was able to depict light and atmosphere against placid water. A watercolor with this title was exhibited at the Brighton Memorial Exhibition in 1946. This is probably the watercolor presently in the RE-A. Allhusen, in his review of modern aquatints, stated hat "Nothing more delicately beautiful in the medium has been done" than this aquatint. He believed it was accomplished in only two bitings.
Exhibited: RA, 1922; RE, 1922: BEE, 1924; Fine Art Society, 1927; Dudley, 1932; RE, 1941, 1945.
Hardie writes, p. 54: "A motor-boat, with two men it it, crosses the harbour, leaving a long wake on the still water; distant ships,with sails set, in centre, and one to left."

To order, to report broken links or to be placed on the email list, please contact Jane Allinson (jane@allinsongallery.com).