!-frank short aquatint-->


Sir Frank Short, R.A., P.R.E. 1857-1945.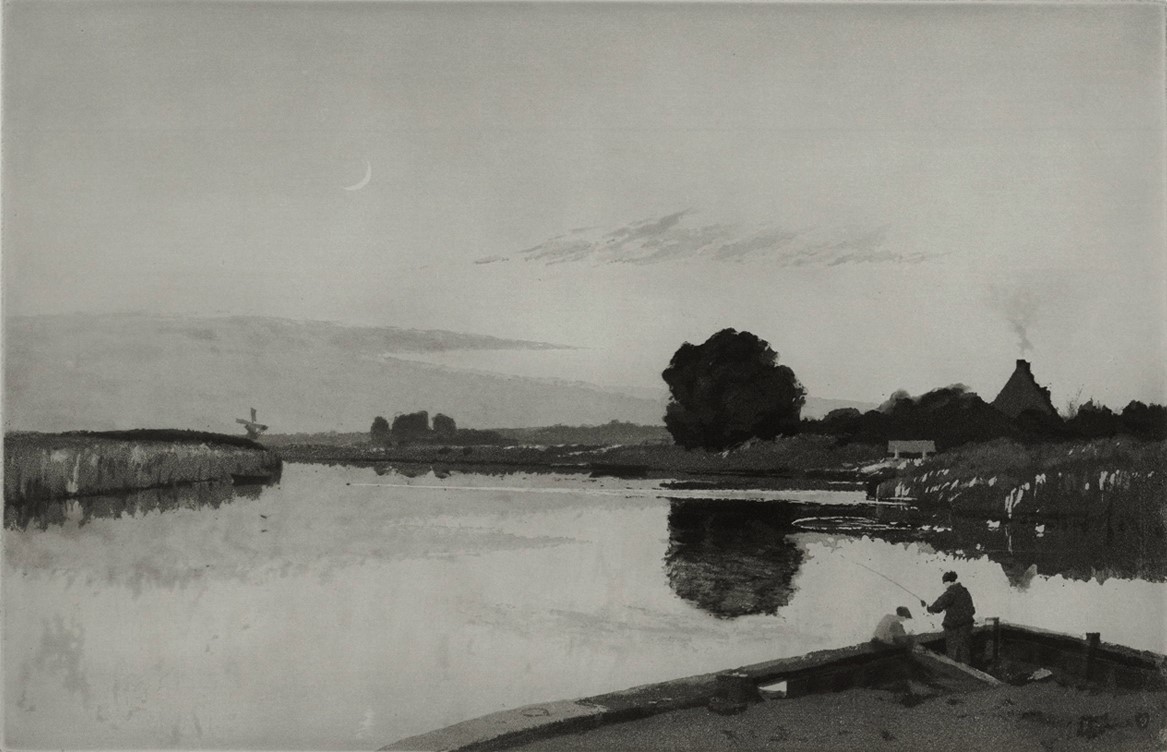 The New Moon. 1918. Aquatint. Hardie 163. 10 1/2 x 16 1/4 (sheet 15 x 17 7/8). A dramatic sensitively wiped impression with plate tone, printed on white wove paper with wide margins. Signed in pencil. $1,750.
Hardie writes, p. 163: "On the Bure at Stokesby Ferry, near Acle, Norfolk. Two men, one fishing, on a landing-stage to the right' a cottage with smoking chimney across the river' the new moon high on the left; a fish rises on the right and a rat awimming across the river makes a line of light."

To order, to report broken links or to be placed on the email list, please contact Jane Allinson (jane@allinsongallery.com) or send a fax to (860) 429 2825.