!-Sir frank short. 1857-1945-->


Sir Frank Short, R.A., P.R.E. 1857-1945.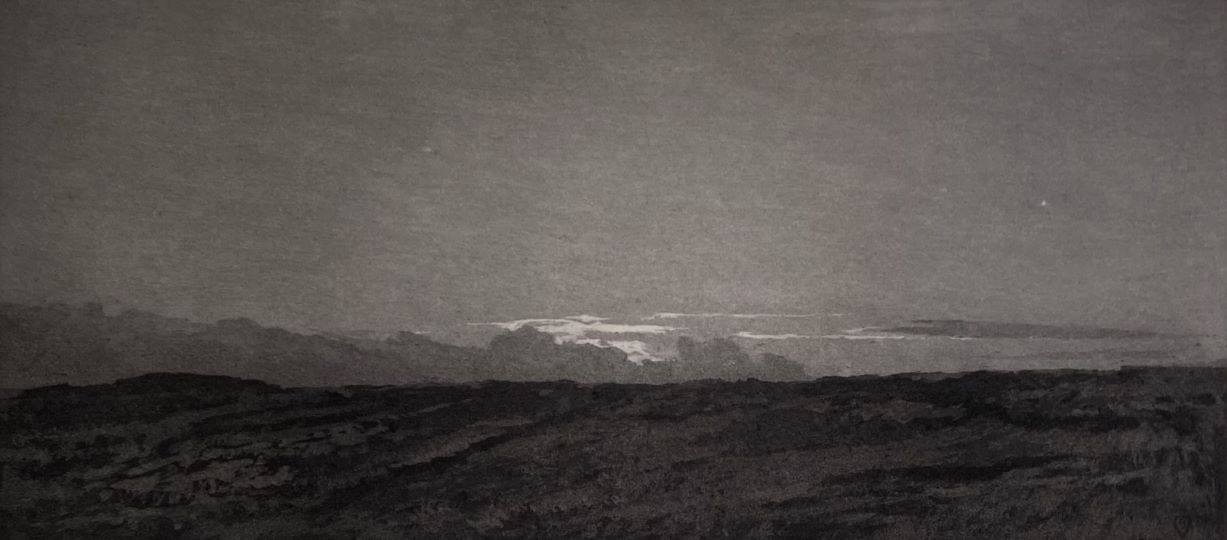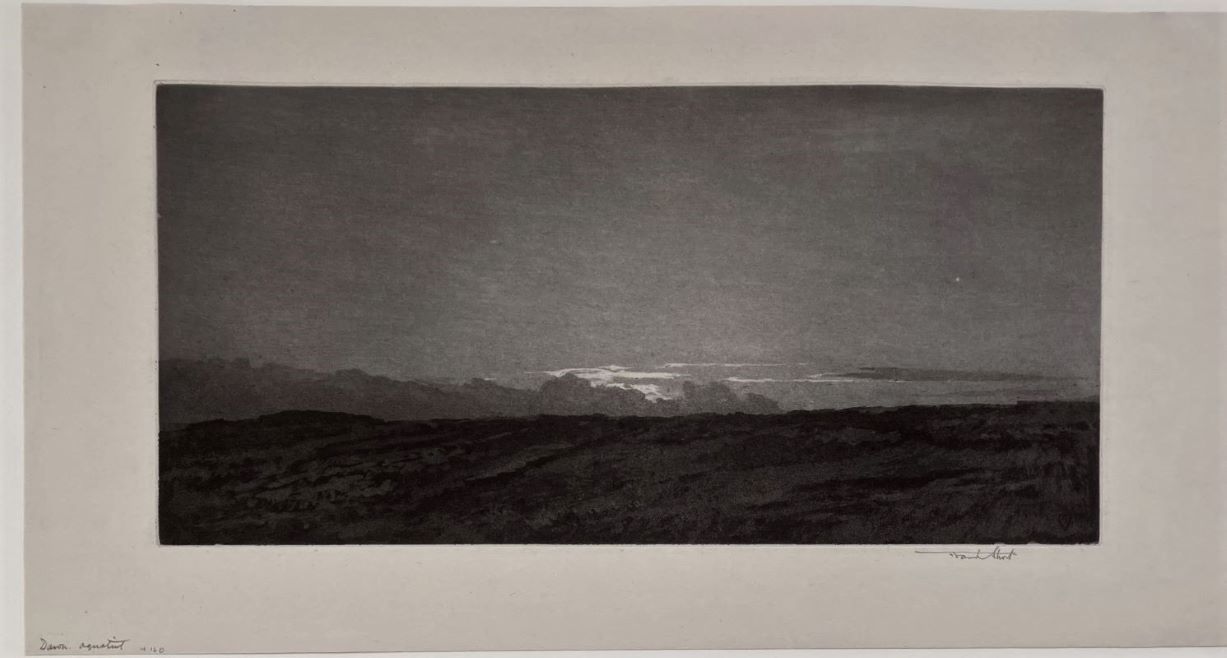 Dawn. 1912. Aquatint. Hardie 160. 6 3/4 x 14 (sheet 9 1/2 x 17 7/8). Exhibited: Painter-Etchers, February 1925. A rich, tonal impression on white wove paper with full margins. Signed in pencil. $500.
Hardie writes p. 51: "Over a dark expanse of broken ground (a field at the back of the artist's house in Whitstable) the light of the sun begins to show over a bank of low dark clouds; a single star in the sky to the right."


To order, to report broken links or to be placed on the email list, please contact Jane Allinson (jane@allinsongallery.com), call (001) 860 429 2322 or fax (001) 860 429 2825. Business hours are 9:A.M. to 5 P.M. Eastern Standard Time.
Please click here to review the USE AND ACCEPTANCE AND PRIVACY POLICIES FOR THE ALLINSON GALLERY, INC. WEBSITE
Thank you for visiting this website.