Joseph Pennell. 1857-1926.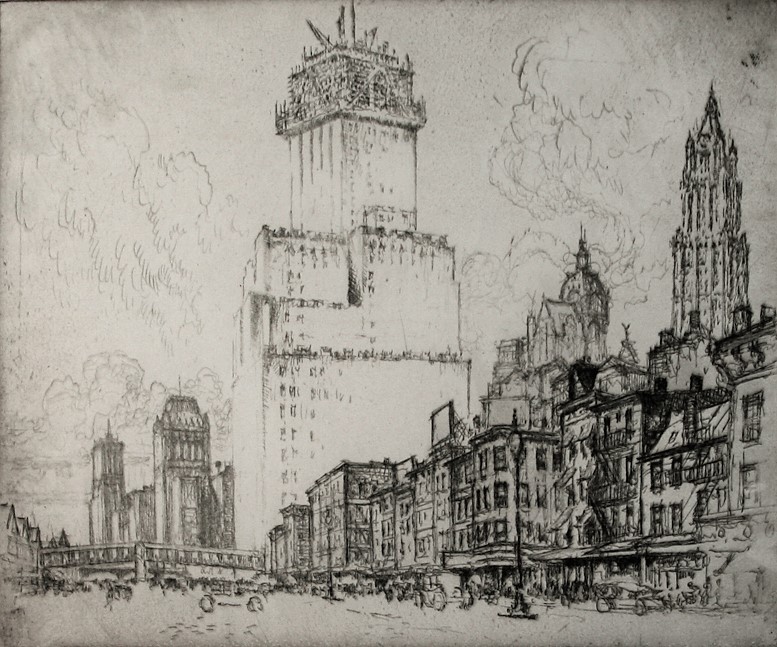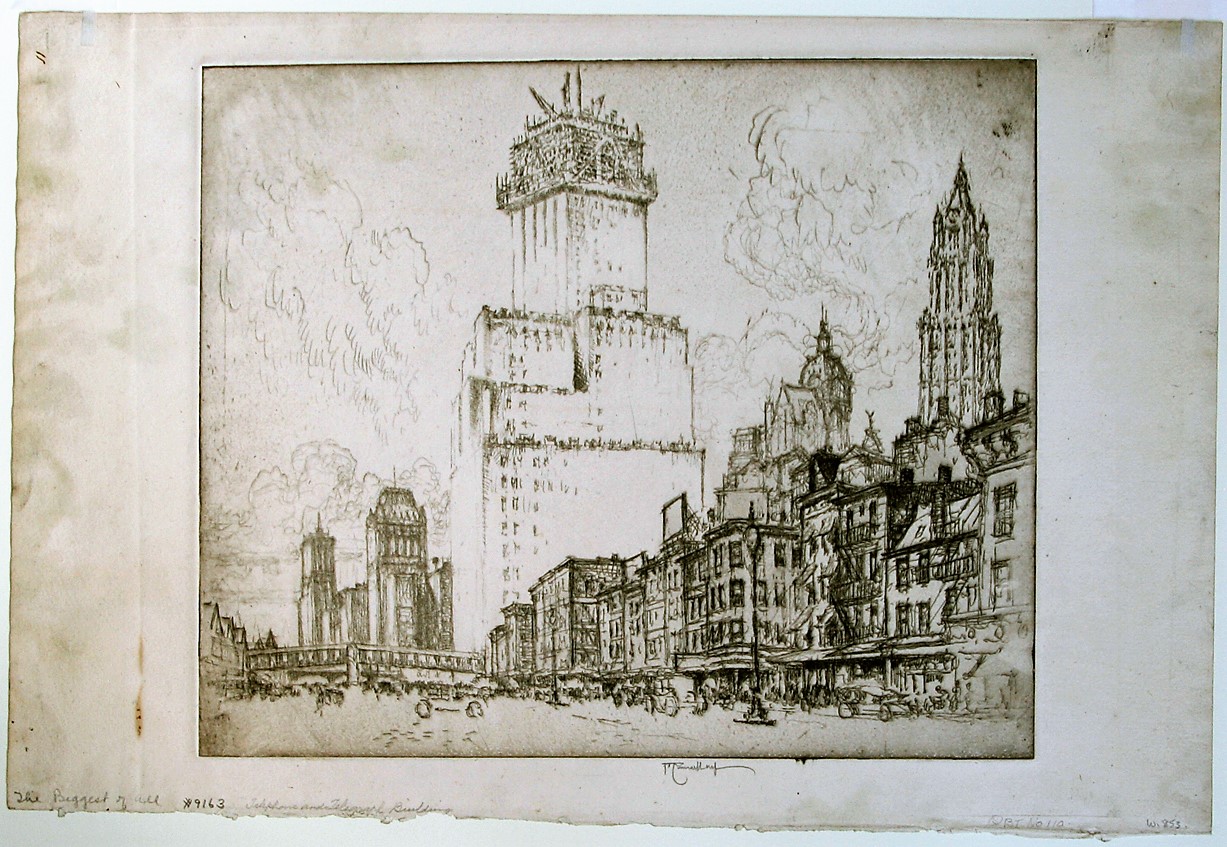 The Biggest of All; Telephone and Telegraph Building. 1925. Etching. Wuerth 853. 9 7/8 x 11 7/8 (sheet 11 1/2 x 17 1/8). Edition probably 35. An atmospheric impression with plate tone, printed on antique laid paper from an old book. Printed by the artist. Title in pencil in the lower left-hand margin, signed and annotated 'imp' in pencil by the artist. $850.
The Barclay-Vesey Building was designed by Ralph Walker of McKenzie, Vorhees and Gmelin. "In 1923, Walker was put in charge of the design of the new headquarters for the New York Telephone Company, known as the Barclay-Vesey Building. This is the earliest New York skyscraper that employed the requirements of the 1916 zoning code in an expressive manner. Walker's emphatically vertical design rises through a series of dramatic setbacks to a buttressed crown and is highlighted with a distinctive nontraditional, naturalistic ornamental vocabulary." This dramatic Art Deco building is located at 140 West St.
For photographs of the building, please click on Barcklay-Vesey Building.

To order, to report broken links or to be placed on the email list, please contact Jane Allinson (jane@allinsongallery.com) or fax (860) 429 2825.