!-James McBey. 1883-1959-->


James McBey. 1883-1959.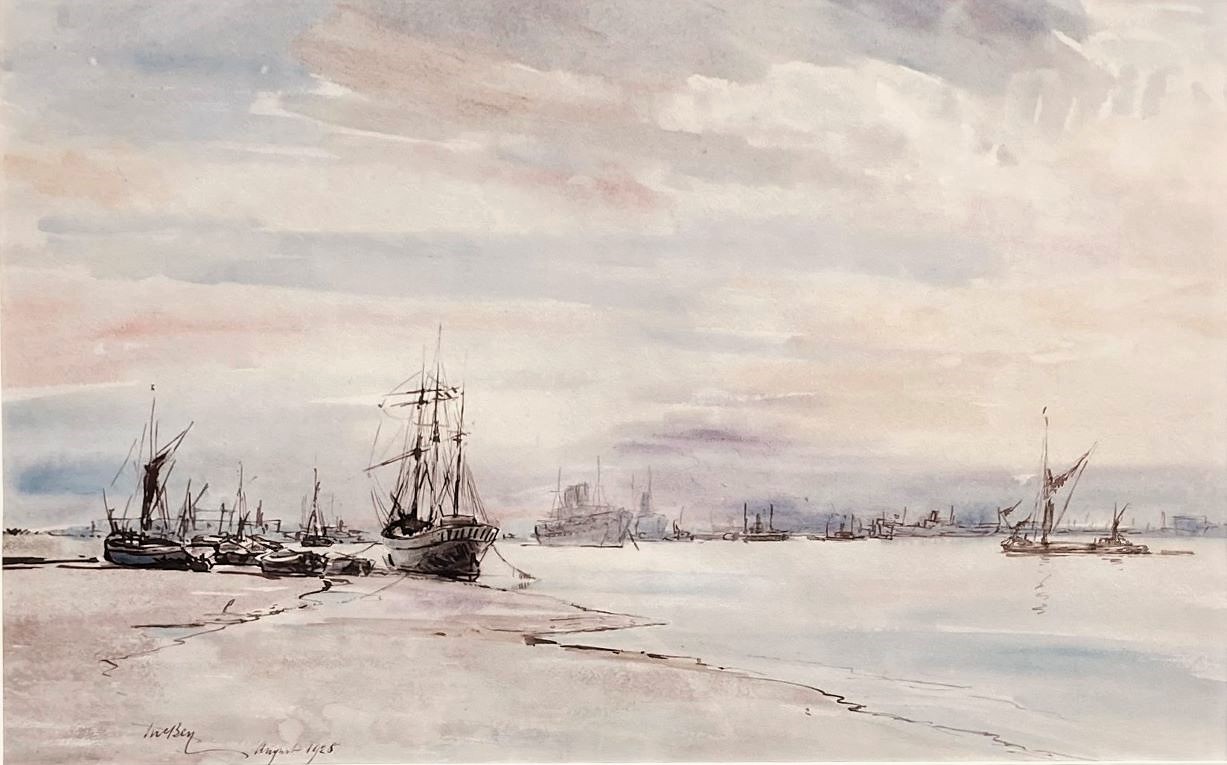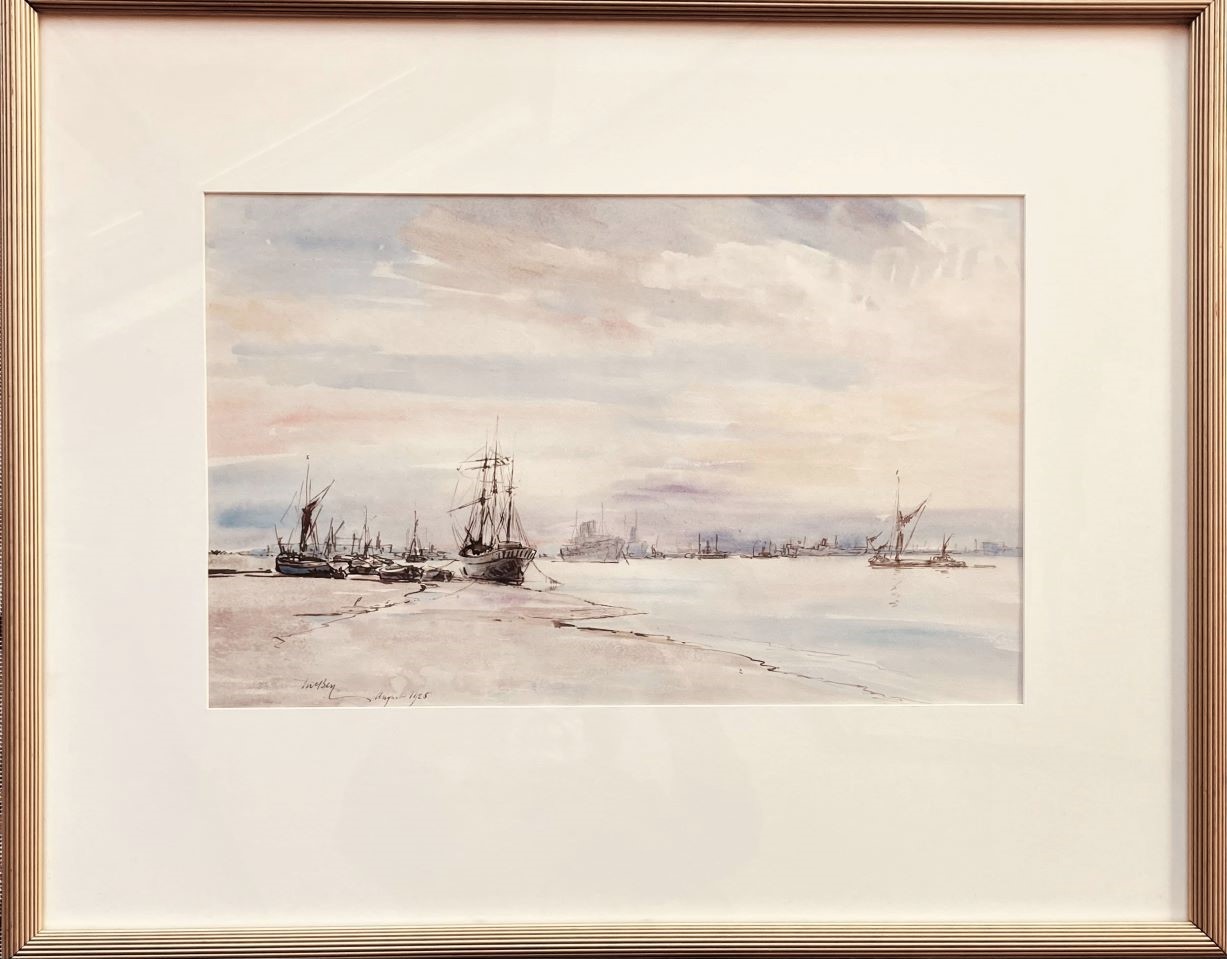 Gravesend. August 1928. Ink and watercolor on paper. 13 1/2 x 21. Signed and dated in ink, lower left; and titled in ink, verso. Housed in a 24 1/2 x 31-inch Whistler-style gold frame. $2,750.
Gravesend is a town in northwest Kent, England, on the south bank of the Thames, opposite Tilbury in Essex, about 15 miles southeast of London.


To order, to report broken links or to be placed on the email list, please contact Jane Allinson (jane@allinsongallery.com), call (001) 860 429 2322 or fax (001) 860 429 2825. Business hours are 9:A.M. to 5 P.M. Eastern Standard Time.
Please click here to review the USE AND ACCEPTANCE AND PRIVACY POLICIES FOR THE ALLINSON GALLERY, INC. WEBSITE
Thank you for visiting this website.