!-James McBey. 1883-1959-->


James McBey. 1883-1959.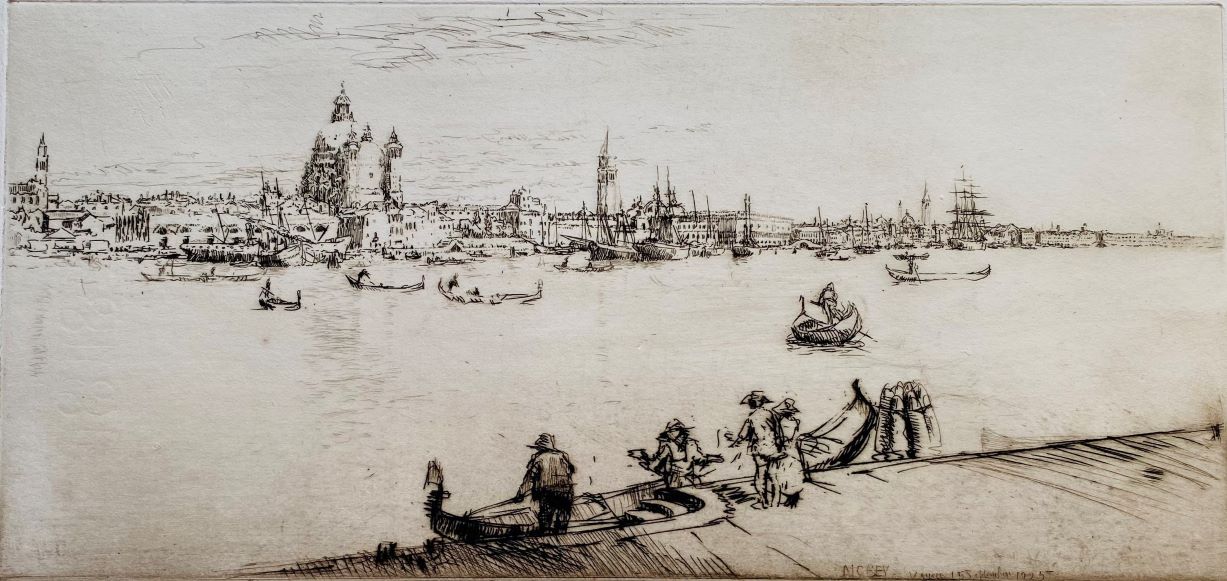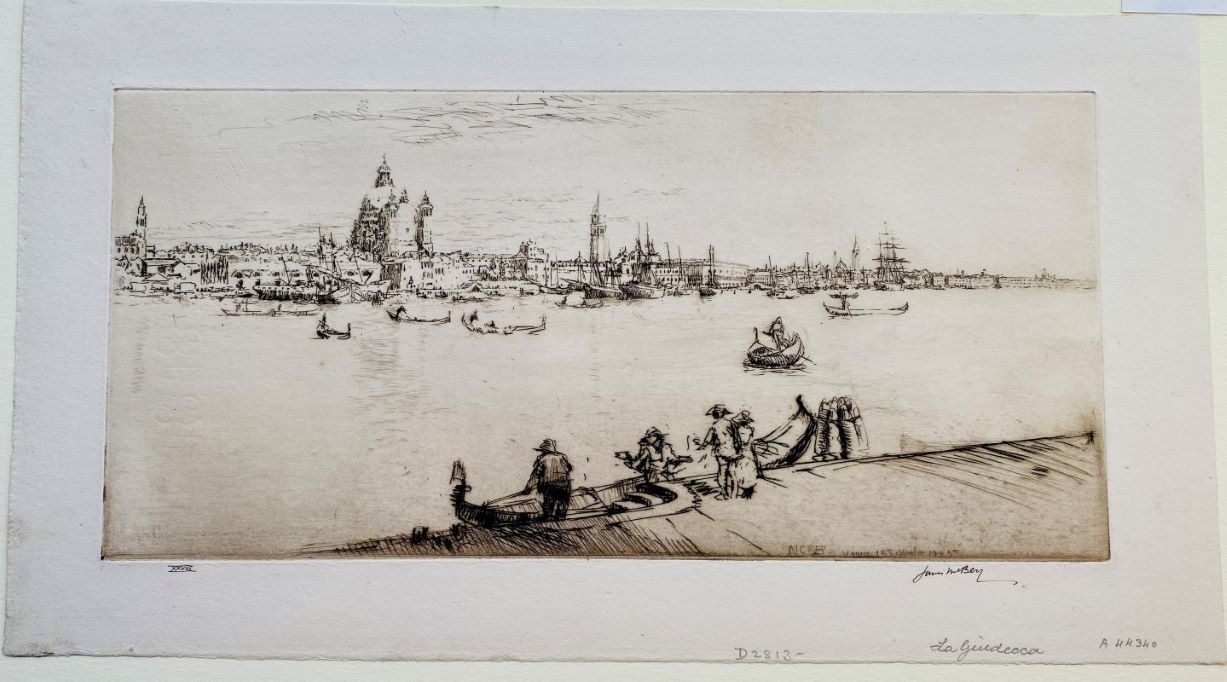 La Giudecca 1926. Etching. Carter 229. 6 x 12 3/8 (sheet 8 3/16 x 17 7/8). Edition 80, #28. A fine impression on cream-colored paper countermarked 1818. Signed and numbered in ink. $1,250.
Narrow and elongated, set between the Canale della Giudecca and the south lagoon, this strip of land may take its name from the settlement of Jews (Giudei) here during the Middle Ages.
Carter writes, "A view of Venice, from the Zattere to the end of the Riva Schiavone (showing the Salute, the Campanile, the dome of St. Mark's, and the Doge's Palace), drawn from the steps of the Redentore. In the foreground, an argument about a gondolier's fare."
Because of its location, secluded but still on the Basin of St. Mark's, from the 16th century on it became a favored site for pleasure gardens and villas, where the homes of the nobles alternated with gardens, orchards, and monasteries. In the 19th century


To order, to report broken links or to be placed on the email list, please contact Jane Allinson (jane@allinsongallery.com), call (01) 860 429 2322 or fax (01) 860 429 2825. Business hours are 9:A.M. to 5 P.M. Eastern Standard Time.
Please click here to review the USE AND ACCEPTANCE AND PRIVACY POLICIES FOR THE ALLINSON GALLERY, INC. WEBSITE
Thank you for visiting this website.