!-Martin Lewis. 1881-1962-->


Martin Lewis, N.A. 1881-1962.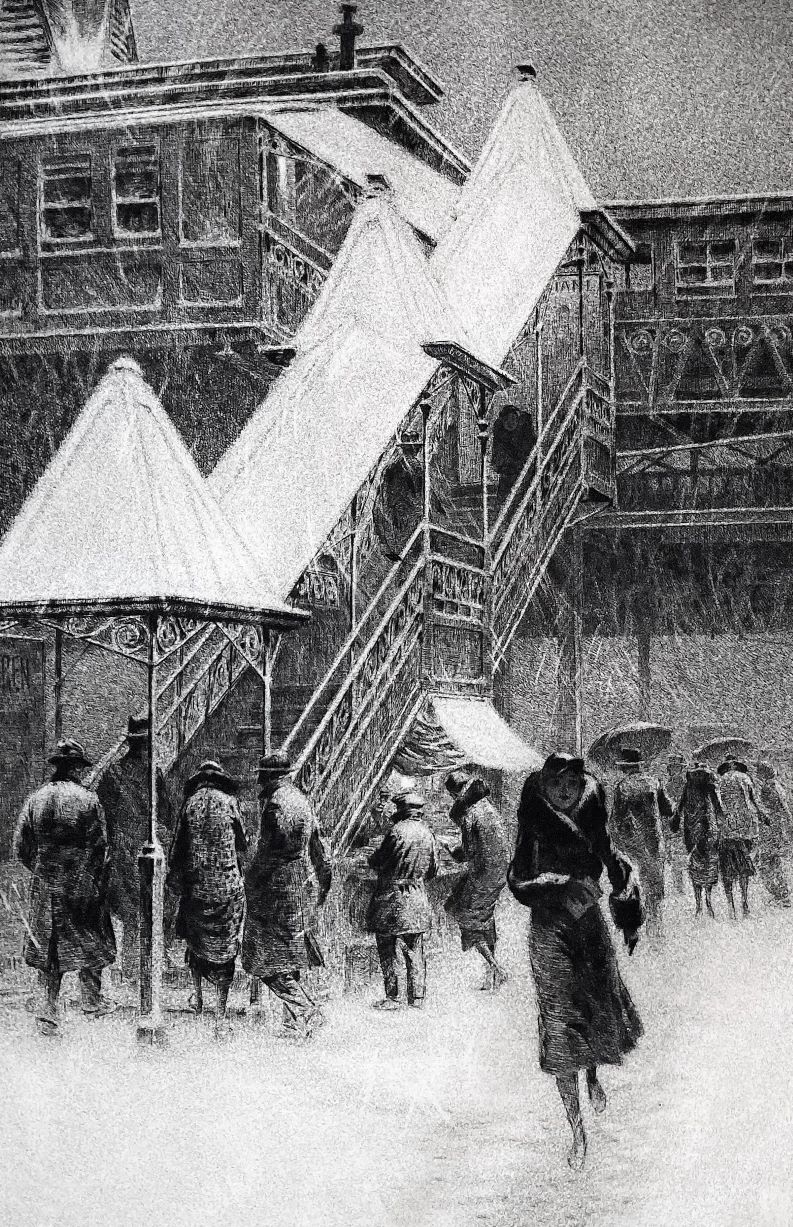 Snow on the 'El'. 1931. Drypoint and sandpaper ground. McCarron 95. 14 x 8 7/8 (sheet 16 3/4 by 11 7/8). Edition 49 recorded impressions (including 5 trial proofs). A rich, tonal impression with wide margins in good condition. Signed in pencil. $55,000.

The location is Twenty-third Street and Sixth Avenue, New York City. By the mid-20th century, a coalition of commercial establishments and building owners along Sixth Avenue campaigned to have the El removed. The El was closed on December 4, 1938 and came down in stages, beginning in Greenwich Village in 1938-39; the 6th Avenue Subway replaced it several years later.


To order, to report broken links or to be placed on the email list, please contact Jane Allinson (jane@allinsongallery.com), call (001) 860 429 2322 or fax (001) 860 429 2825. Business hours are 9:A.M. to 5 P.M. Eastern Standard Time.
Please click here to review the USE AND ACCEPTANCE AND PRIVACY POLICIES FOR THE ALLINSON GALLERY, INC. WEBSITE
Thank you for visiting this website.