!-Alphonse Legros. 1837-1911-->

Alphonse Legros. 1837-1911.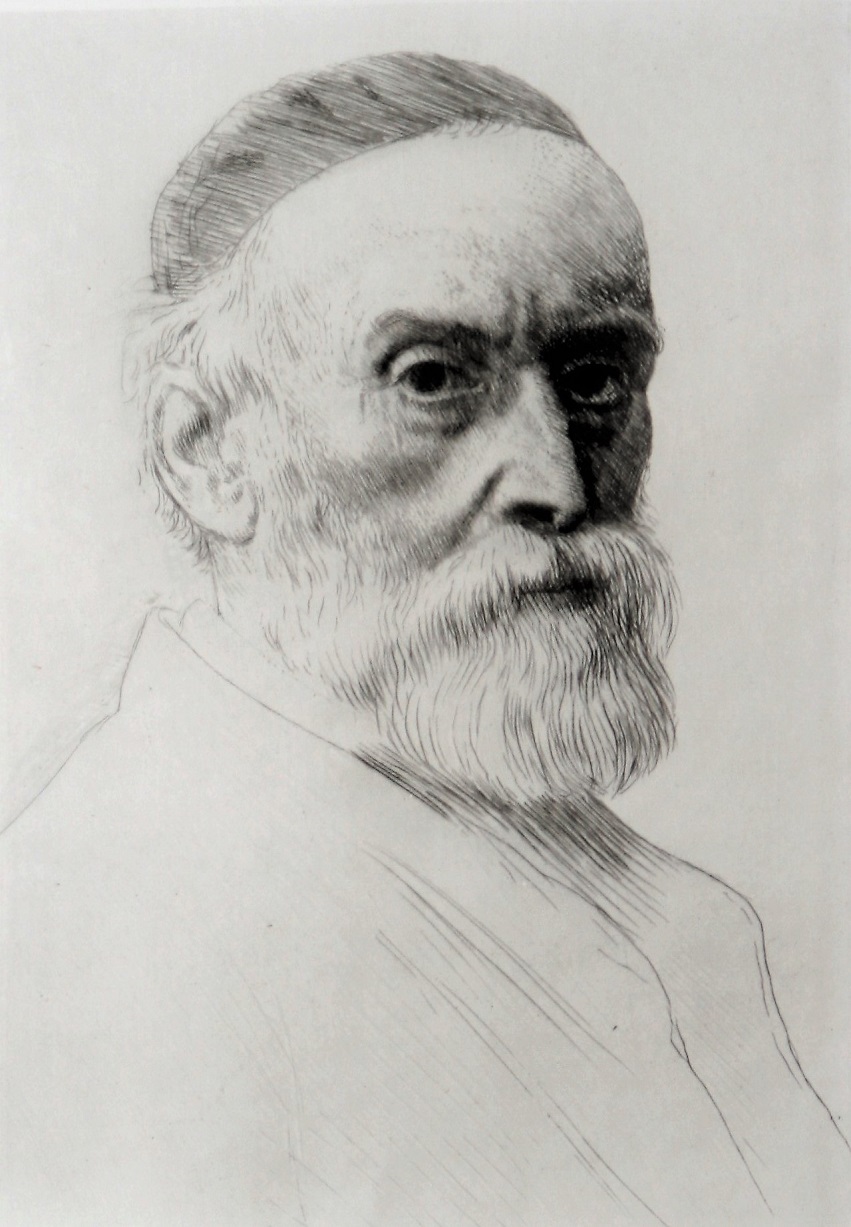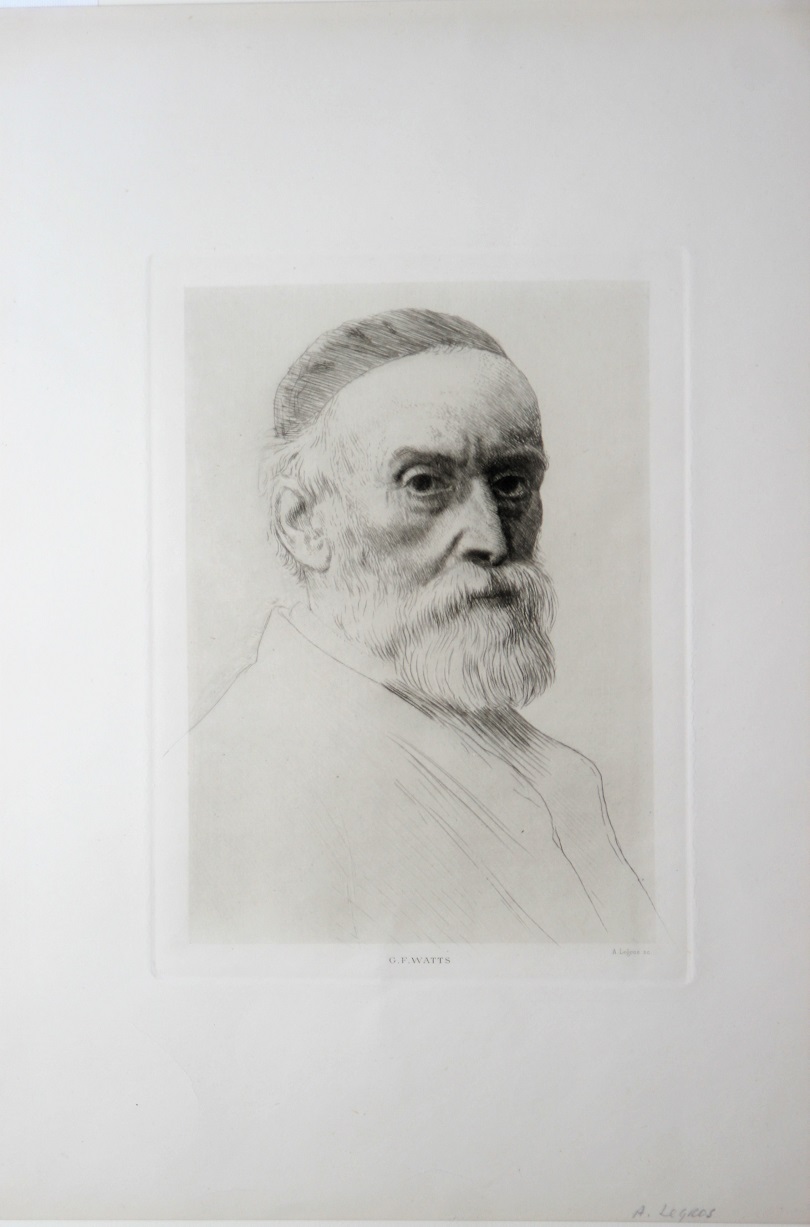 Portrait of George Frederick Watts (1817-1904. 1879. Etching. Béraldi 198.iii/iv; Wright 198 iii; Bliss 198. 7 1/8 x 5 1/4 (sheet 11 7/8 x 8). As published the Revue de l'Art ancien et moderne May 10, 1900. A fine impression printed on the full sheet of cream wove paper. Signed in the plate. $225.
The etching was based on a black and white chalk drawing on blue paper of c.1879, in reverse with respect to the print. It had previously belonged to Frederic Leighton, Frank Edward Bliss and was sold in the Leverhulme Sale, Anderson, New York, 2-4 March 1926/220 and is currently unlocated.

George Frederic Watts, (London 23 February 1817 – 1 July 1904) was an English Victorian painter and sculptor associated with the Symbolist movement. He said "I paint ideas, not things." Watts became famous in his lifetime for his allegorical works, such as Hope and Love and Life. These paintings were intended to form part of an epic symbolic cycle called the "House of Life", in which the emotions and aspirations of life would all be represented in a universal symbolic language.

'Let Us Now Praise Famous Men'.
To order, to report broken links or to be placed on the email list, please contact Jane Allinson (jane@allinsongallery.com) or call (860) 429 2322.