Armin Landeck. 1905-1984.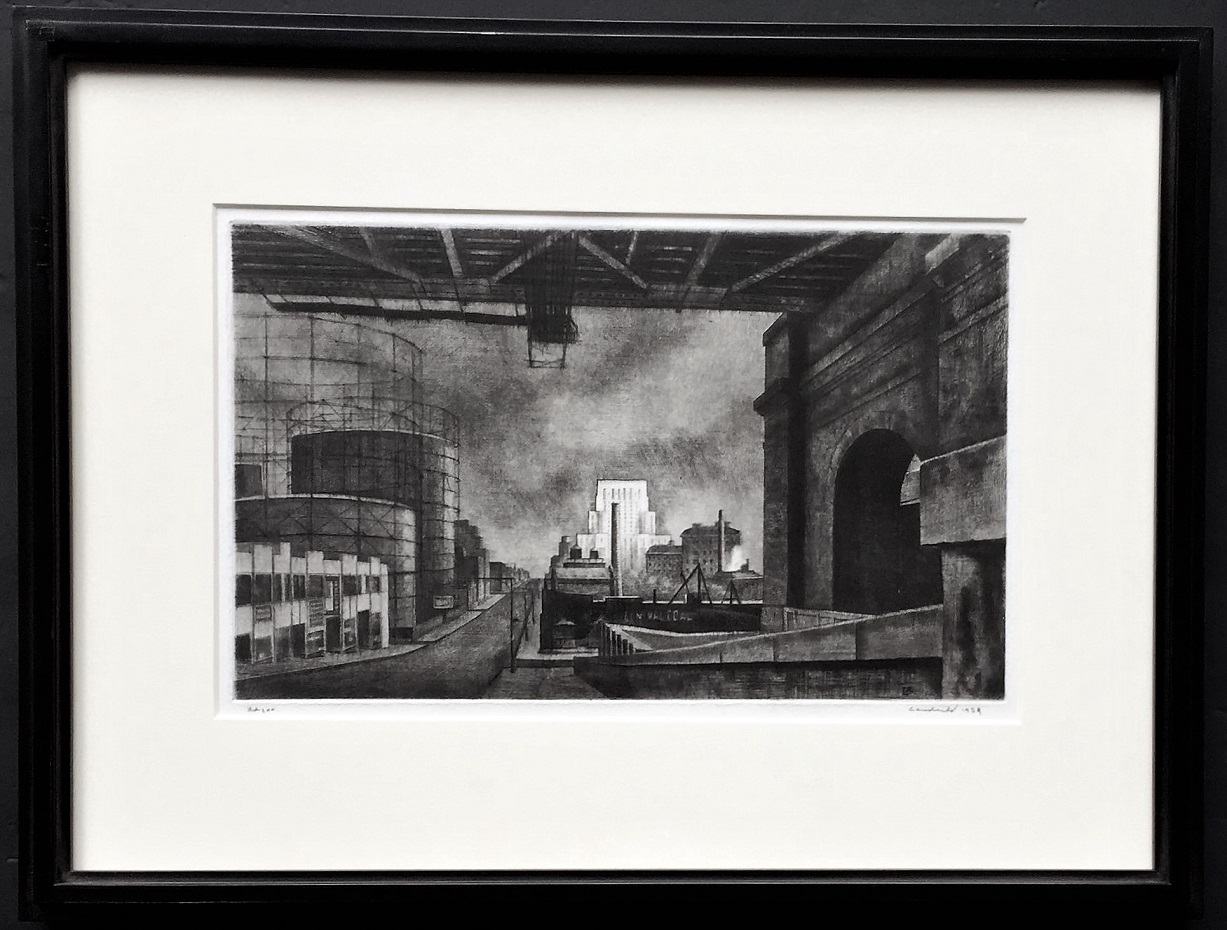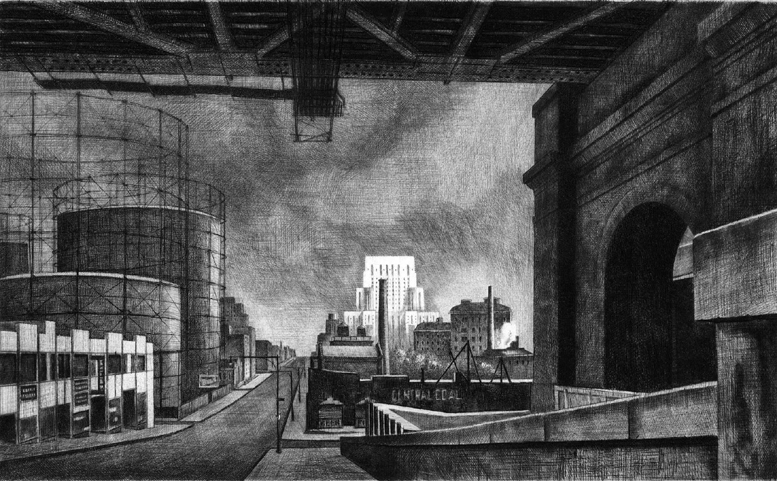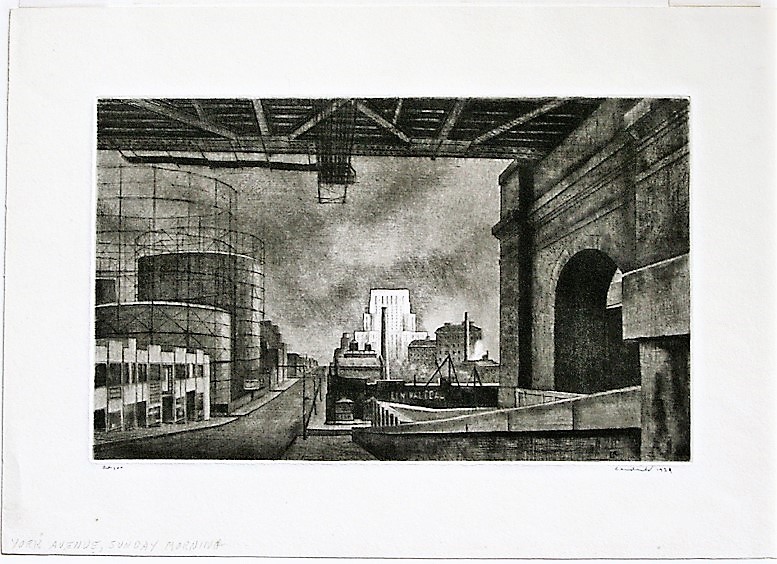 York Avenue, Sunday Morning. 1939. Drypoint. Kraeft 78. 7 3/4 x 12 7/8 (sheet 8 x 12). Edition 100. Provenance: Estate of David Llewellyn Reese, New York. A rich impression with plate tone printed on white wove paper. Signed, dated and inscribed 'Ed 100' in pencil. Signed, dated and inscribed 'Ed 100' in pencil. Housed in a 15 x 19 1/2-inch dramatic black modernist frame with subtle red highlights. $2,500.

Landeck wrote 'I worked up in that area. They were just building the medical center at that time.' He referred to the Weill Cornell Medical Center

American Fine Art.

To order, to report broken links or to be placed on the email list, please contact Jane Allinson (jane@allinsongallery.com), call (001) 860 429 2322 or fax (001) 860 429 2825. Business hours are 9:A.M. to 5 P.M. Eastern Standard Time.
Please click here to review the USE AND ACCEPTANCE AND PRIVACY POLICIES FOR THE ALLINSON GALLERY, INC. WEBSITE
Thank you for visiting this website.