!- Edward Hopper, N.A. 1882-1967-->


Edward Hopper, N.A. 1882-1967.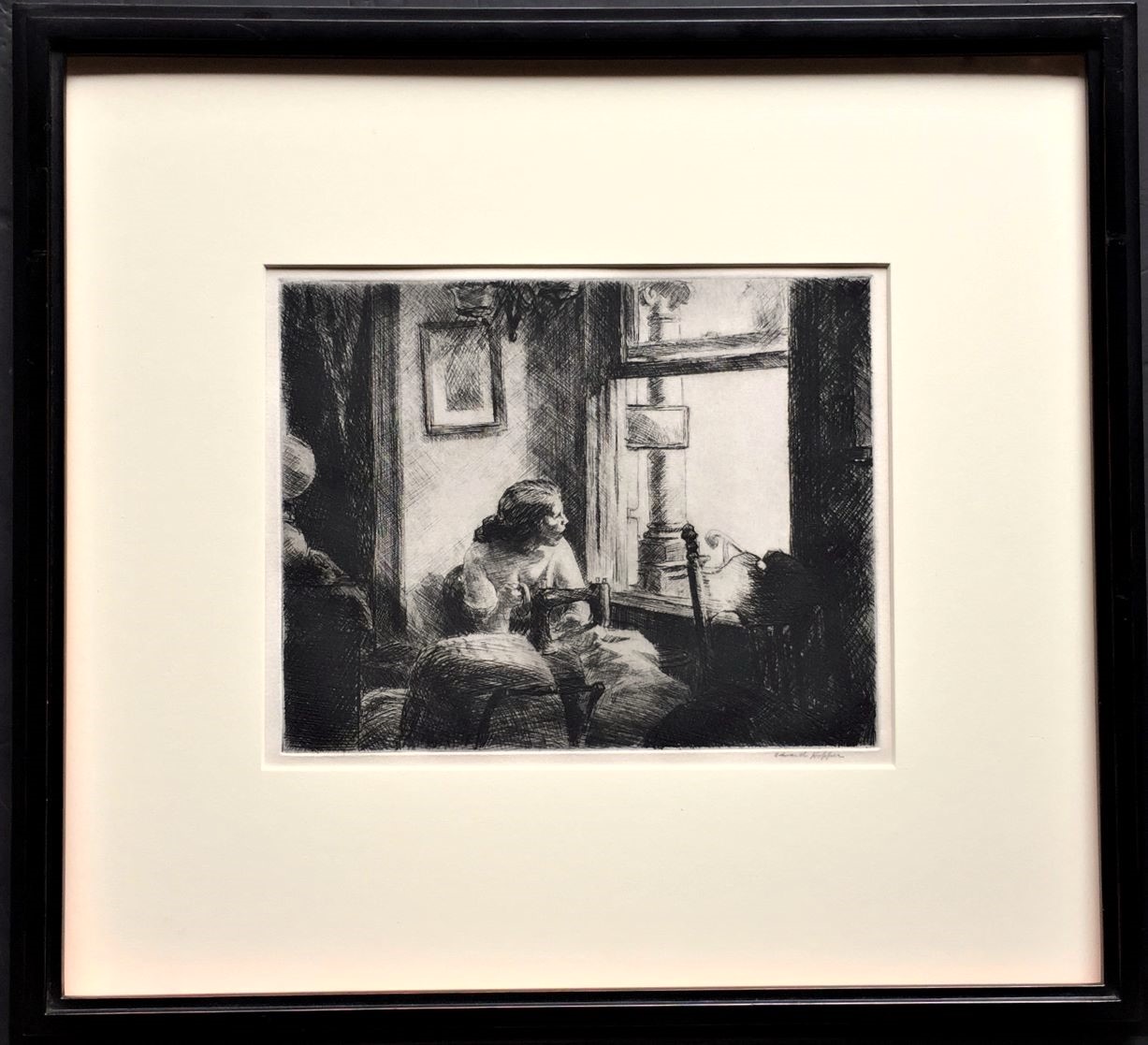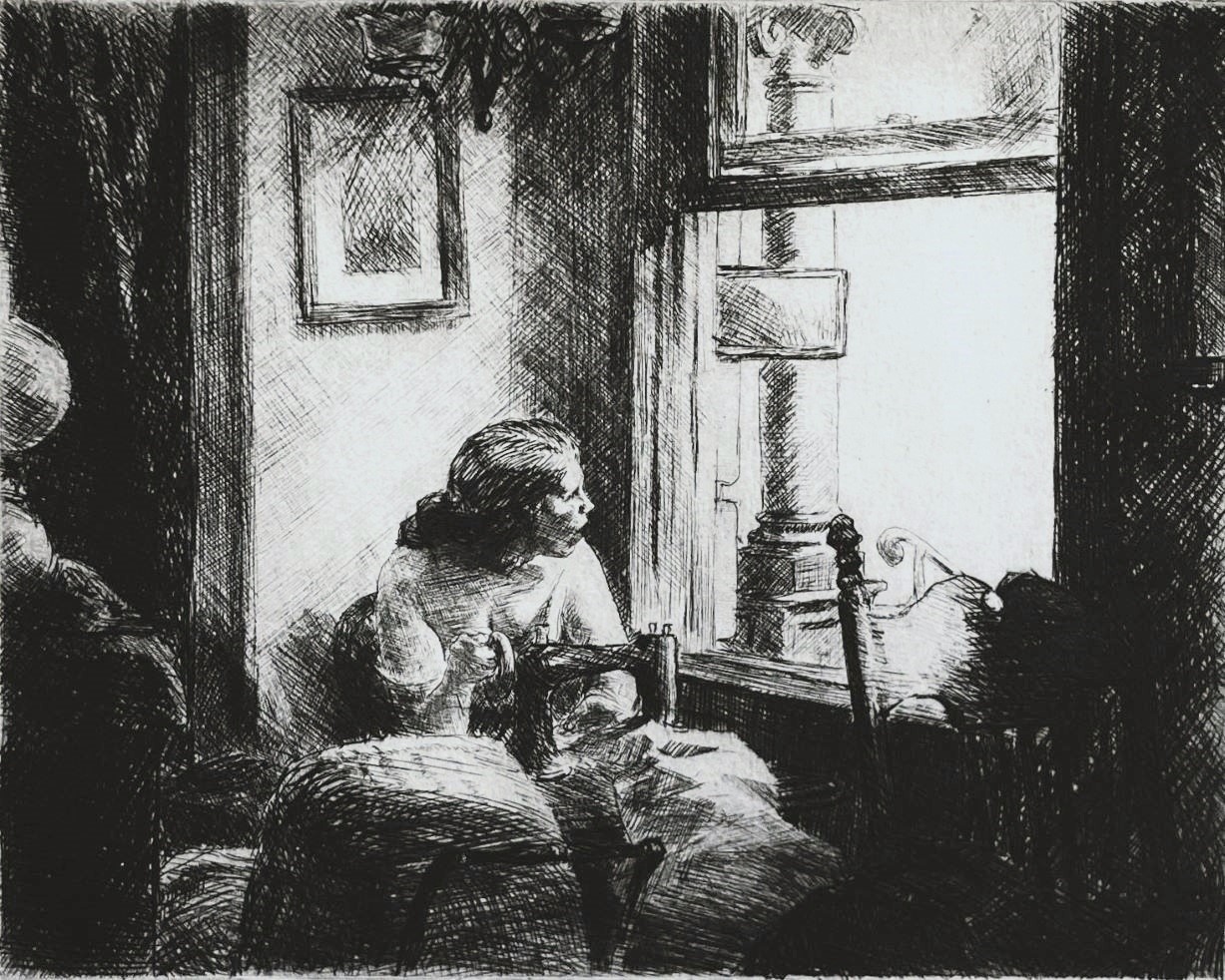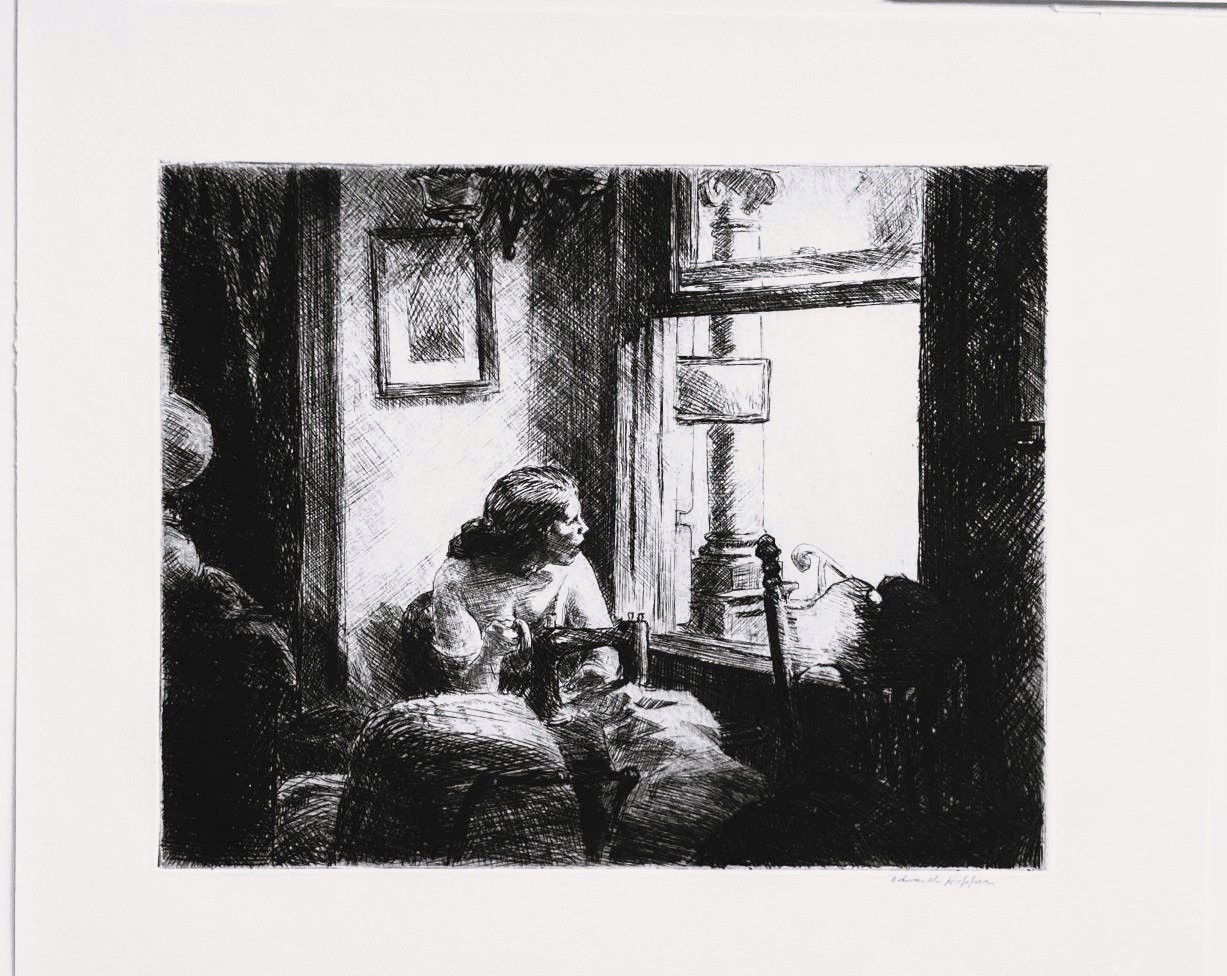 East Side Interior. 1922. Etching and drypoint. Levin 85. 7 7/8 x 10 (sheet 11 x 13 1/4 inches). Hopper printed the etching on his personal etching press in small numbers; there was no published edition. A rich impression in fine original condition. A rich impression printed on Etruria Italian cream wove paper. Signed in pencil, lower right; titled verso, lower left. Awarded the Logan Prize and Bronze Medal, Chicago Society of Etchers, 1923. Illustrated: Fine Prints of the Year, 1927; Beall, American Prints in the Library of Congress: 221; Holme, Etchings of Today; Pearson, Fifty Prints exhibited by the [American Institute of Graphic Arts] 1926; Reese, American Prize Prints of the 20th Century. Signed in pencil. Housed in a 17 x 18 1/2-inch modernist black wood frame. Price upon application.
Although Edward Hopper is best known for his oils and watercolors, he focused on printmaking from 1915 to 1923 to support himself through the early years of his artistic career. Hopper became an accomplished etcher, and it was his prints that first gained him public recognition. In East Side Interior, a young mother with a baby carriage sits at a sewing machine and gazes out the window. Hopper used the stark light from the window to animate the surfaces of the interior space and imbue the scene with dramatic tension. In 1956, Hopper wrote about the source of this etching as ". . . memories of glimpses of rooms seen from the streets in the eastside in my walks in that part of the city. No implication was intended with any ideology concerning the poor and oppressed. The interior itself was my main interest - simply a piece of New York, the city that interests me so much...."

Hopper's earliest artistic success came by way of his watercolors and etchings, rather than the oil paintings for which he is now best known. Lacking buyers for his canvases, Hopper reluctantly worked as a commercial illustrator. In 1915 he discovered etching, a medium that made economic sense (multiple prints could be sold of a single image) and also permitted the artistic freedom he craved. Hopper's etchings signal themes the artist would explore throughout his career: isolated figures, empty streets, strong contrasts between light and shadow, and the play of sunlight on architecture.


To order, to report broken links or to be placed on the email list, please contact Jane Allinson (jane@allinsongallery.com), call (001) 860 429 2322 or fax (001) 860 429 2825. Business hours are 9:A.M. to 5 P.M. Eastern Standard Time.
Please click here to review the
Thank you for visiting this website.