!-Paul Cesar Helleu. 1859-1927 >

Paul César Helleu. 1859-1927.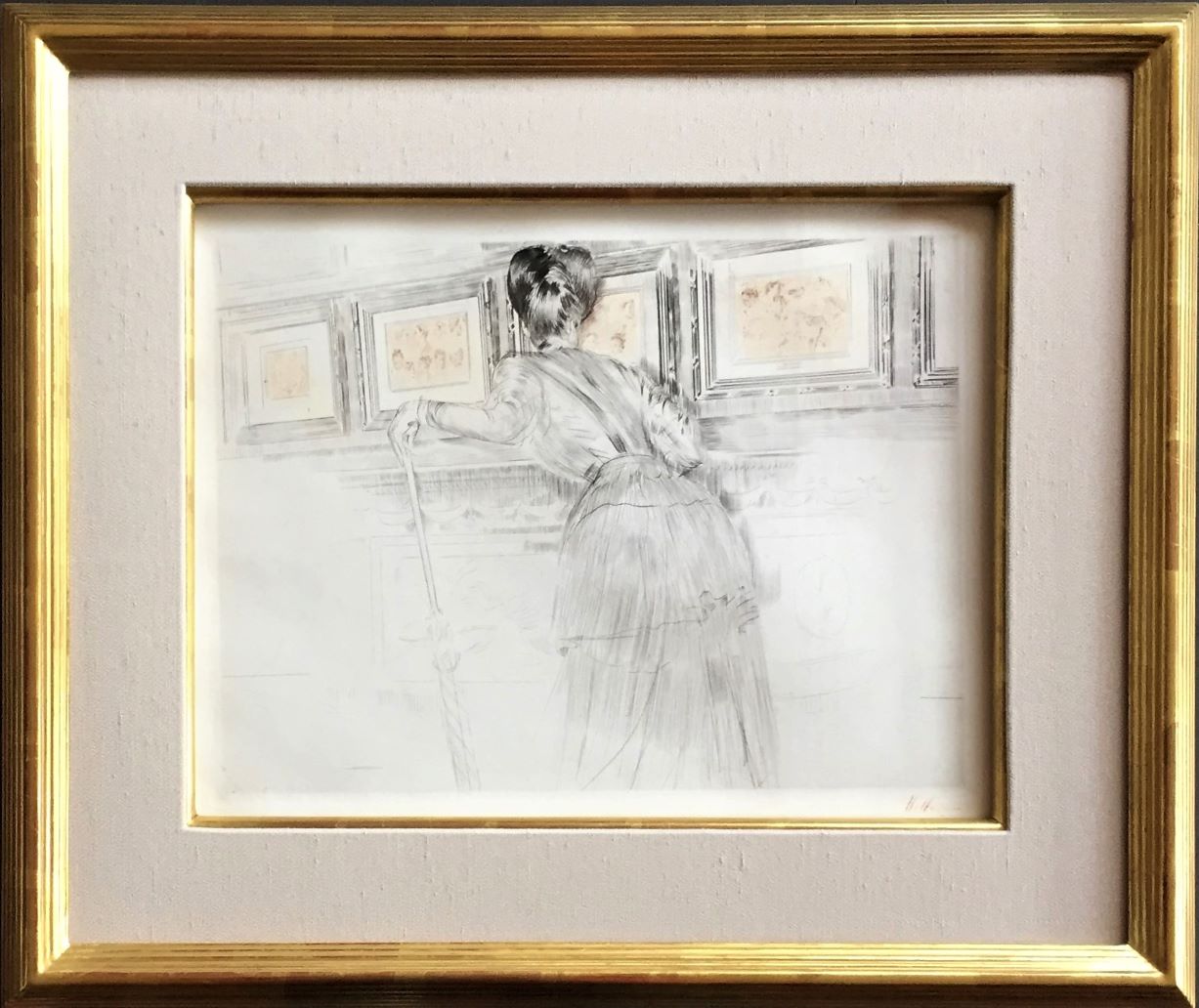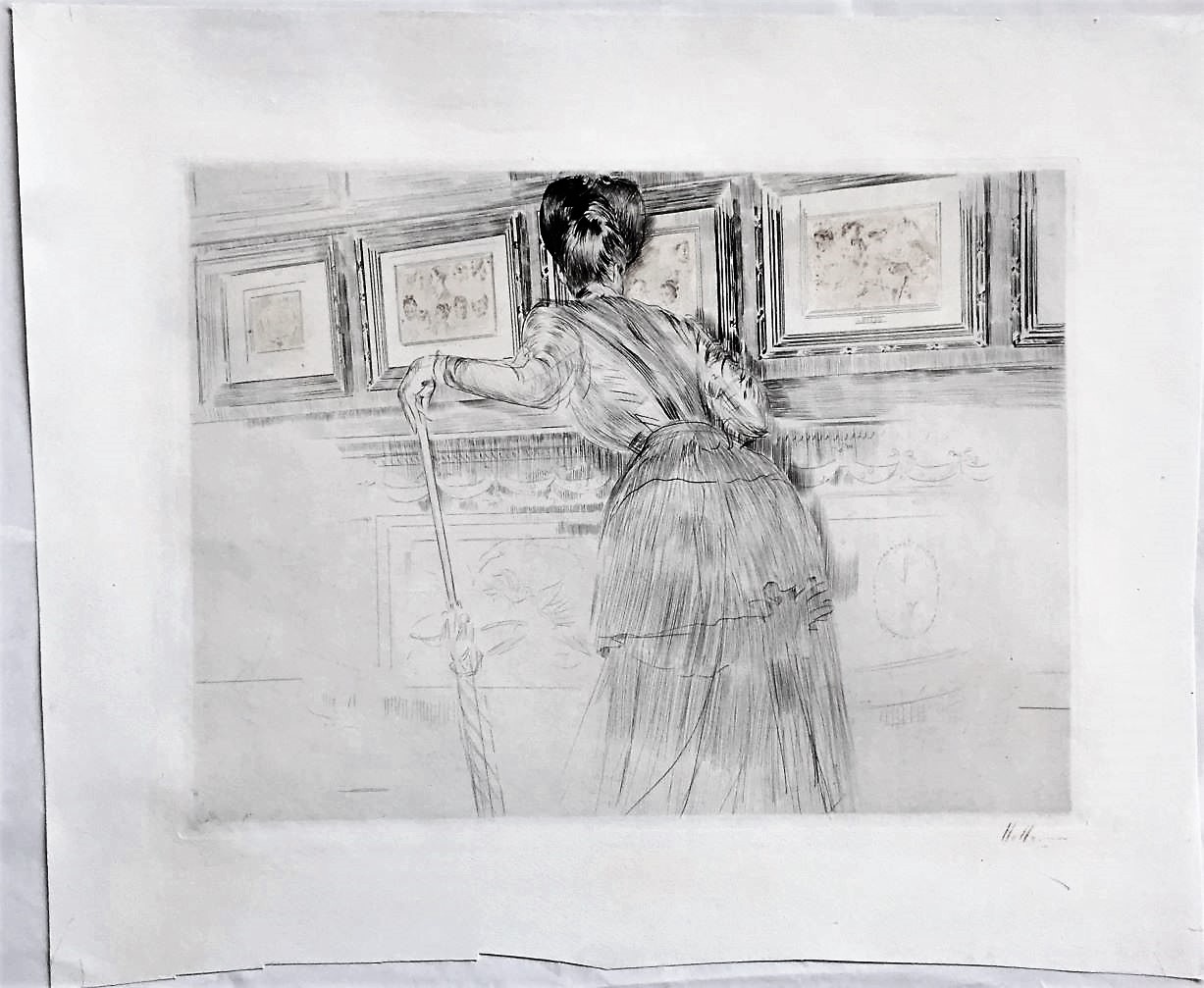 Madame Helleu Looking at Watteau drawings at the Louvre. (En regardant les Watteau de Louvre). c. 1895. Drypoint printed in 2 colors - black and sepia. 11 3/4 x 15 7/8. Goncourt 3, de Montesquiou LXI, Bibliothèque National Inventaire 48. Printed with light plate tone on Van Gelder Zonen laid paper with large, full margins, signed in red chalk The plate is also known as Les Trois Crayons de Watteau. Helleu places his wife, Alice Guérin, before the elegantly-framed Watteau watercolors.. Housed in a gold-lipped silk mat and a 20 x 24 1/2-inch gold leaf frame suggestive of those in the Louvre. $10,000.
Helleu was commissioned in 1884 to paint a portrait of a young woman named Alice Guérin (1870-1933). They fell in love, and married two years later, on 28 July 1886. Throughout their lives together, she was his favourite model. Charming, refined and graceful, she helped introduce them to the aristocratic circles of Paris, where they were popular fixtures. Helleu's favorite model by far was his wife, Alice Guérin, and later Madame Helleu, whom he met when and began sketching when she was only 14. Later, their eldest daughter Ellen would also become a favorite model of his. Both Helleu and his wife became high society figures, and their graceful and elegant lifestyle was echoed in his compositions. Throughout his career, Paul Helleu made many charming, intimate drawings and sketches of his wife and their three children, as well as relatives and family friends. The present sheet is a portrait of the artist's favourite model, his wife Alice Guérin, whom he married in 1886, when she was sixteen years old. Alice Helleu had striking, long auburn hair, whose abundant tresses she would pin up on occasion. An elegant woman of reserved manners, she was always depicted by her husband dressed in stylish clothes, often wearing hats from the finest Parisian milliners. Alice also occasionally posed for other painters, including Giovanni Boldini and John Singer Sargent; the latter painted a double portrait of Paul and Alice Helleu.


To order, to report broken links or to be placed on the email list, please contact Jane Allinson (jane@allinsongallery.com), call (001) 860 429 2322 or fax (001) 860 429 2825. Business hours are 9:A.M. to 5 P.M. Eastern Standard Time.
Please click here to review the USE AND ACCEPTANCE AND PRIVACY POLICIES FOR THE ALLINSON GALLERY, INC. WEBSITE
Thank you for visiting this website.