!-Paul Cesar Helleu. 1859-1927 >

Paul César Helleu. 1859-1927.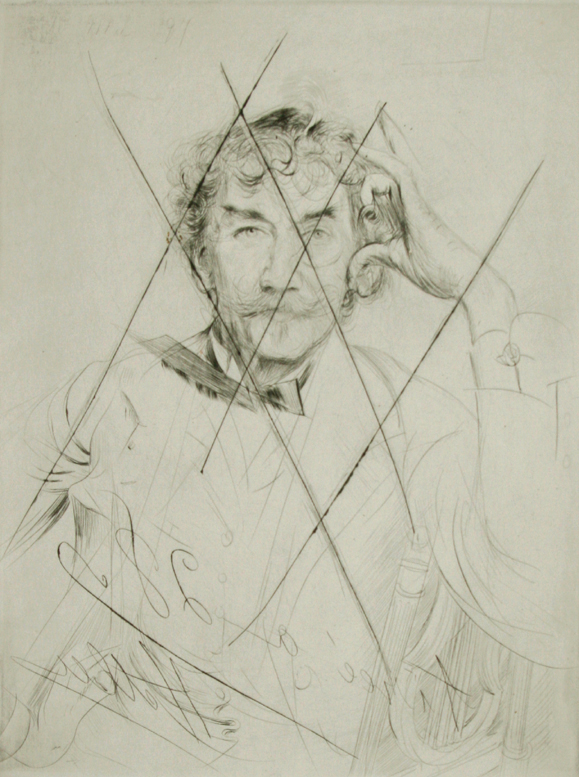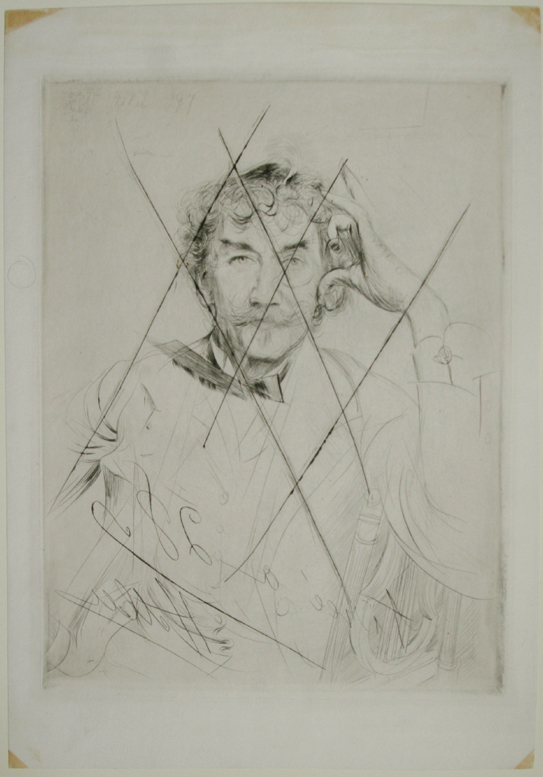 Portrait of Whistler with the Monacle. 1897. Drypoint. 13 3/4 x 10 1/4 (sheet 16 3/4 x 11 5/8). A carefully wiped impression with plate tone, from the canceled plate (there were only 28 impressions before the plate was canceled), printed on cream laid paper. A delightful portrait of Helleu's colleague and friend, Whistler. $1,750.

Helleu had a classical education in the Ecole des Beaux-Arts from 1870 under Jean-Léon Gérôme. However, in his maturity he began to paint en plein-air in an Impressionist style and Degas invited him to exhibit at the Impressionist exhibition of 1886. In this year James Tissot, appointed Helleu his artistic successor, giving him the diamond he had used for his drypoints. Helleu made a considerable reputation producing portraits of fashionable figures in this medium. His works in both drypoint and oil show the influence of Japanese prints in their unusual angles and perspectives.


To order, to report broken links or to be placed on the email list, please contact Jane Allinson (jane@allinsongallery.com), call (001) 860 429 2322 or fax (001) 860 429 2825. Business hours are 9:A.M. to 5 P.M. Eastern Standard Time.
Please click here to review the USE AND ACCEPTANCE AND PRIVACY POLICIES FOR THE ALLINSON GALLERY, INC. WEBSITE
Thank you for visiting this website.