Frederick Landseer Griggs, R.A., R.E. 1876-1938.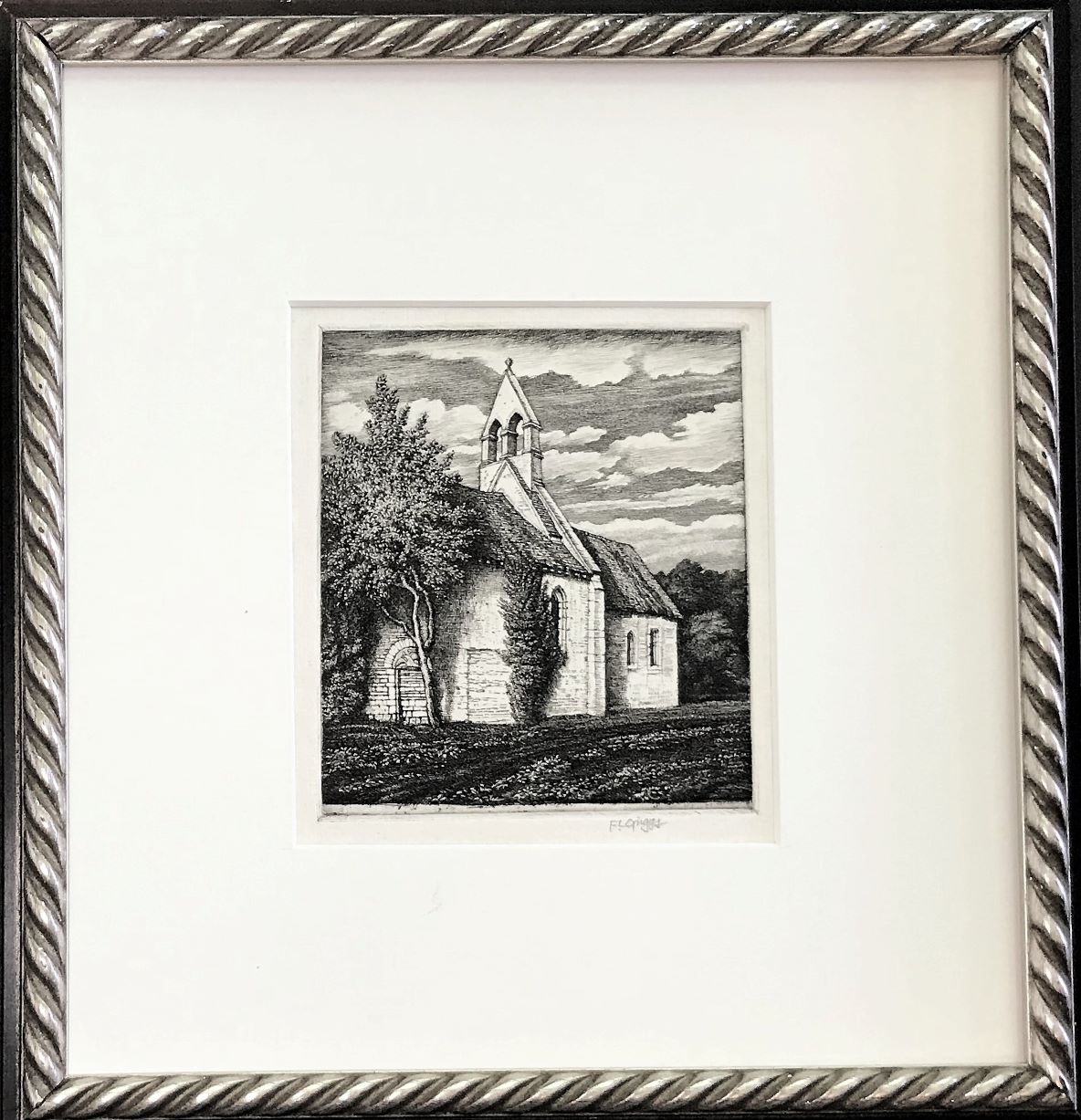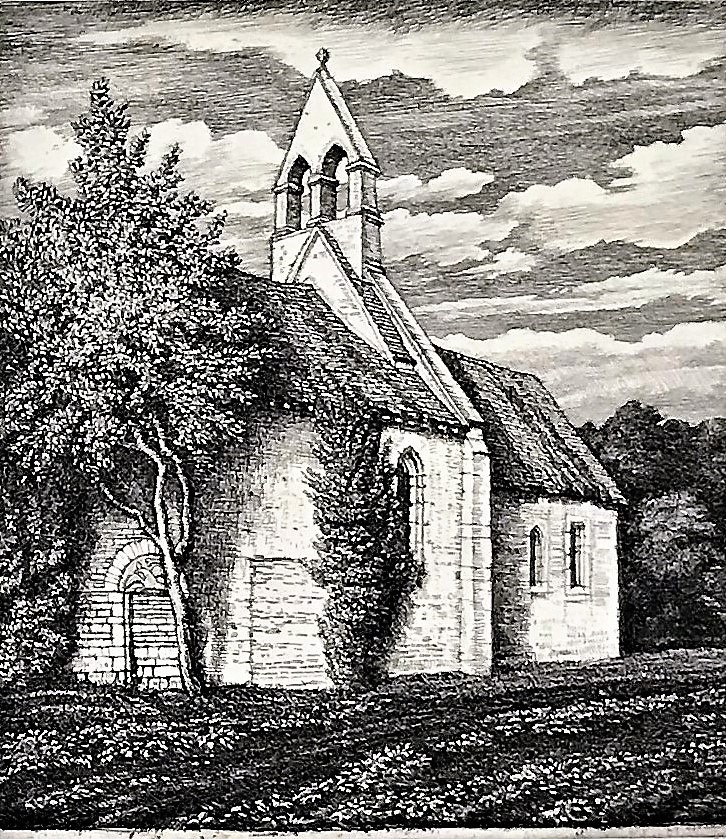 Netherton Chapel. 1935. Etching. Comstock 53.v. 5 11/16 x 4 3/8 (sheet 8 15/16 x 6 1/2). Edition 85 in this state (total edition 88-89). Illustrated Fine Prints of the Year, 1936; Print Collector's Quarterly 26 (1939): 286. A fine impression on white laid paper with a partial crown watermark. Signed in pencil. Housed in a striking 11 1/2 x 10 7/8 wood and champagne gold frame. $1,500.
According to Comstock "The subject is a small memorial chapel, now much more ruinous than the etching shows, near Bredon Hill in Worcestershire. The quiet simplicity of the little scene bespeaks a love of the countryside, with its countless and often unnoticed small churches and chapels such as this, so appealing in their peaceful settings" (p. 228).


To order, to report broken links or to be placed on the email list, please contact Jane Allinson (jane@allinsongallery.com), call (001) 860 429 2322 or fax (001) 860 429 2825. Business hours are 9:A.M. to 5 P.M. Eastern Standard Time.
Please click here to review the USE AND ACCEPTANCE AND PRIVACY POLICIES FOR THE ALLINSON GALLERY, INC. WEBSITE
Thank you for visiting this website.