Kerr Eby. 1890-1946.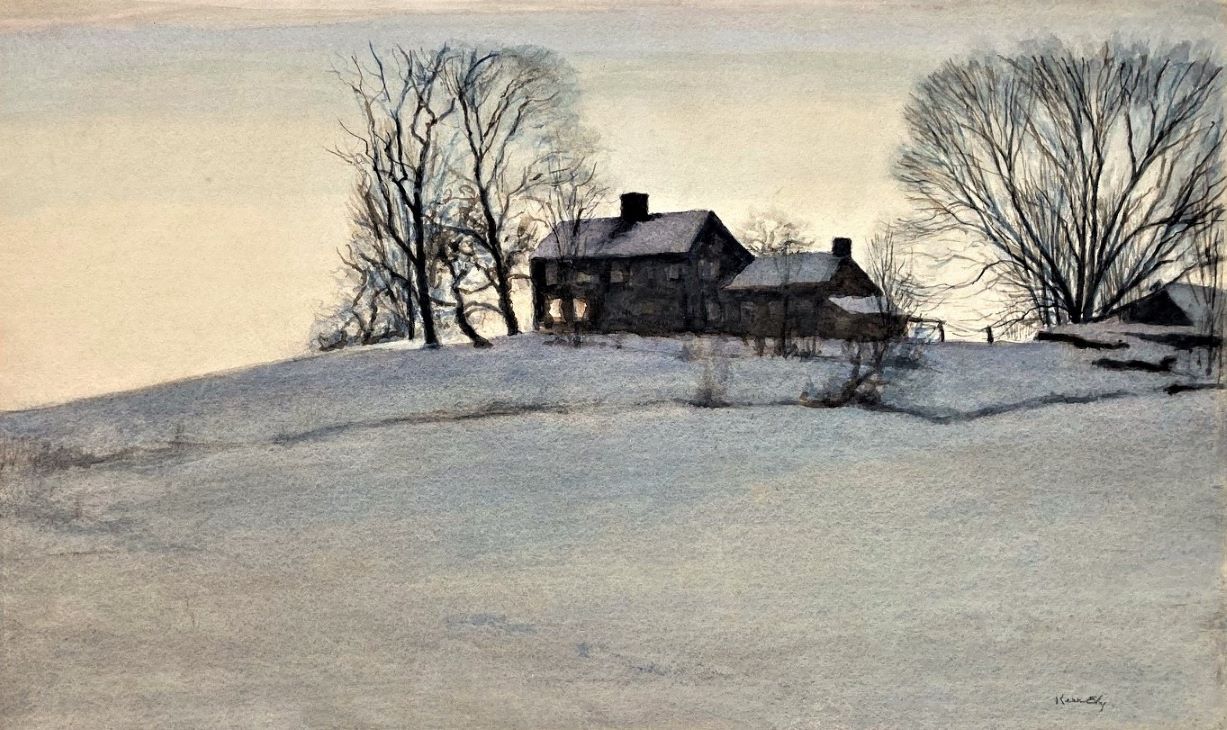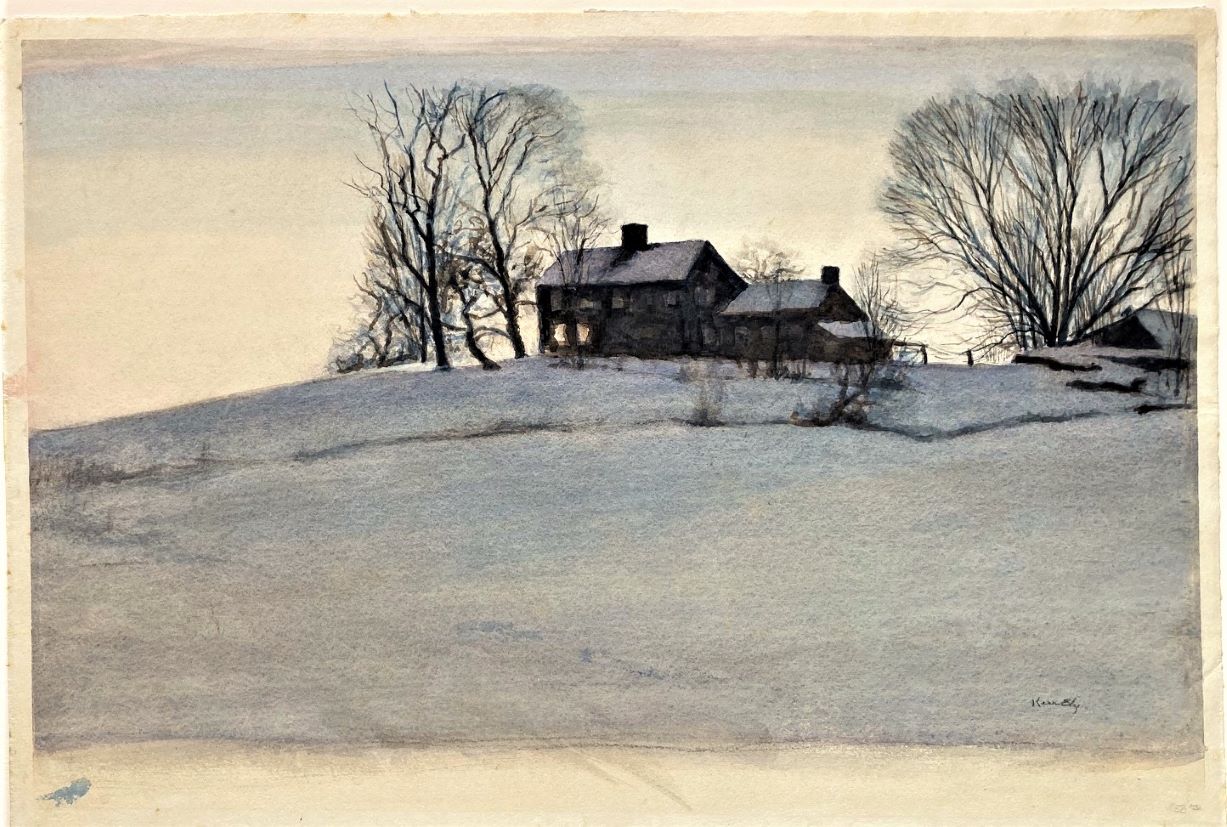 Day's End, Driftway. c. 1939. Watercolor. 13 1/8 x 21 3/4 (sheet 15 1/4 x 22 1/2). Related to the etching and aquatint, Giardina 196. Signed in the image lower right. The etching depicts Eby's house in Westport, Connecticut. $2,500.
In the late 1910s, Eby moved "Driftway', a pre-Revolutionary War house in Westport, Connecticut. He created several etchings and watercolors of his homestead.


To order, to report broken links or to be placed on the email list, please contact Jane Allinson (jane@allinsongallery.com), call (001) 860 429 2322 or fax (001) 860 429 2825. Business hours are 9:A.M. to 5 P.M. Eastern Standard Time.
Please click here to review the USE AND ACCEPTANCE AND PRIVACY POLICIES FOR THE ALLINSON GALLERY, INC. WEBSITE
Thank you for visiting this website.