Kerr Eby. 1890-1946.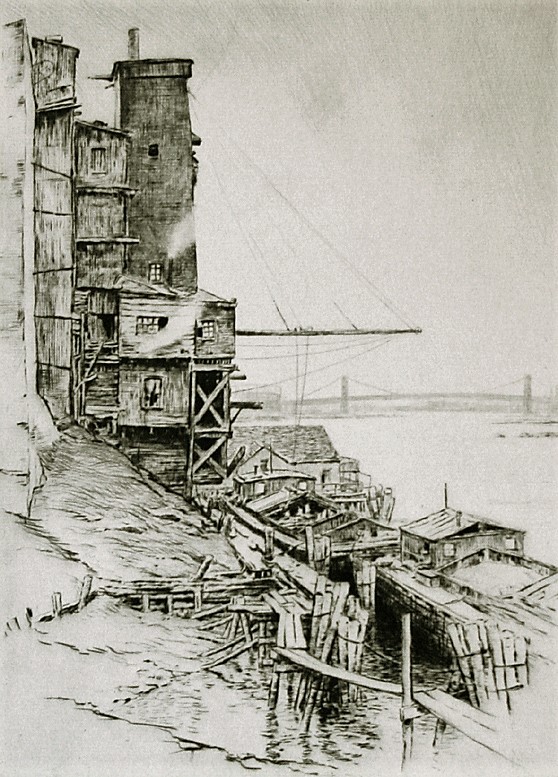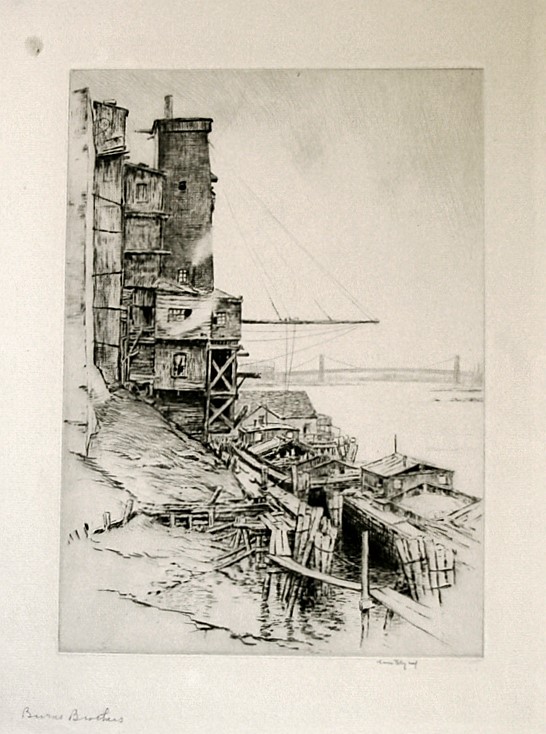 Burns Brothers, Sutton Place. 1922. Etching. Giardina 90.iv. 12 1/4 x 8 3/4 (sheet 16 x 12). Edition 50. A rich, tonal impression printed on cream-colored laid paper. Signed and annotated 'imp' in pencil. $750.
According to Giardina, p. 75: Burns Brothers, a New York City coal company, had many depots along the East River, includingthis one at Fifty-ninth Street and Sutton Place.

To order or to be placed on the email list, please contact Jane Allinson (jane@allinsongallery.com).