!-Francis Dodd. 1874-1949-->


Francis Dodd, R.A. 1874-1949.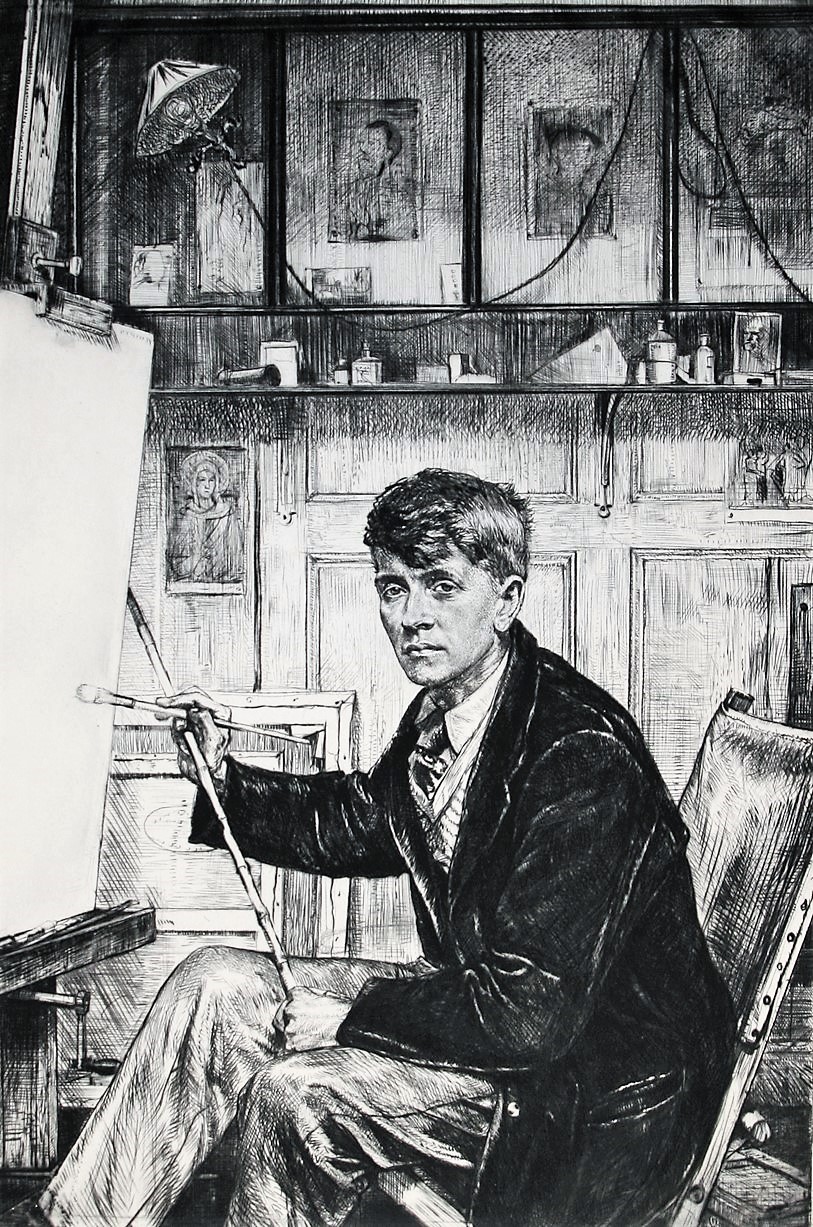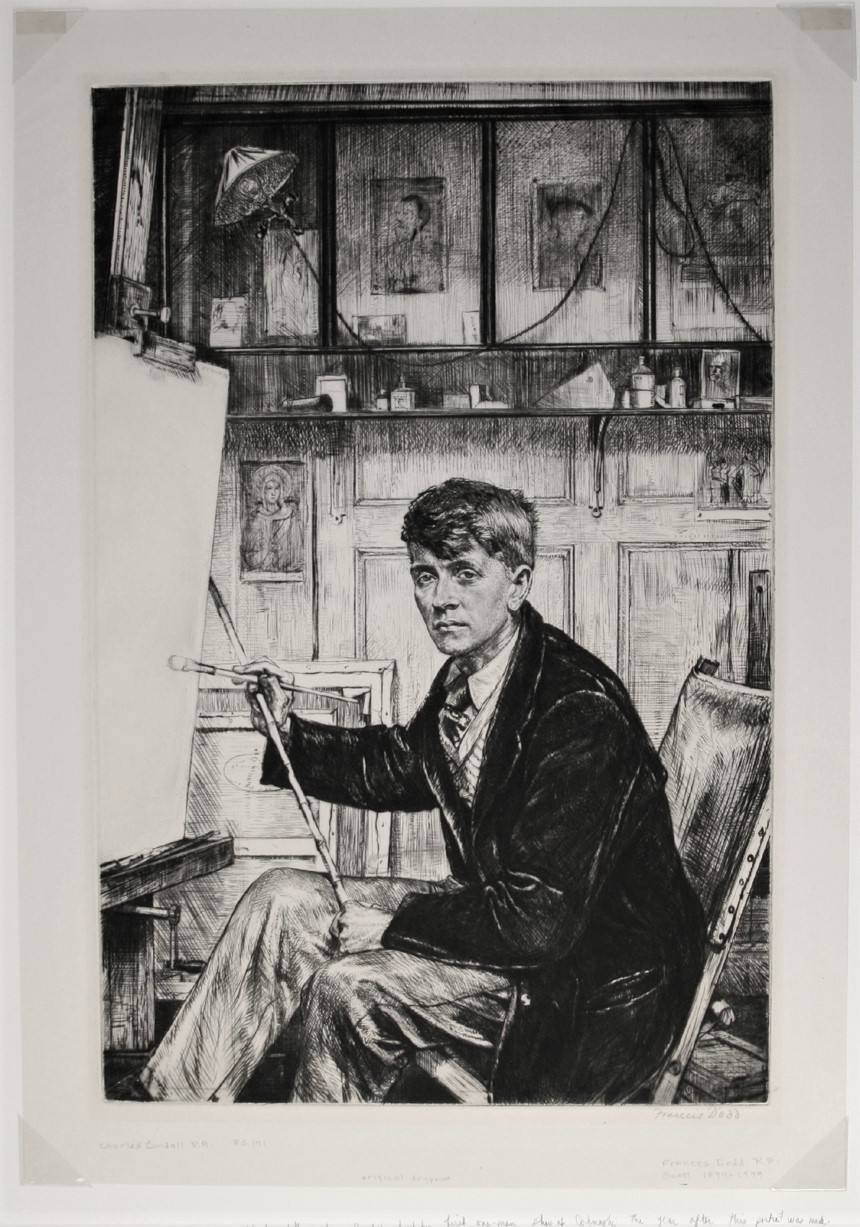 Charles Cundall, R.A. 1926. Drypoint. Schwabe 171.v. 18 x 11 3/4 (sheet 20 1/2 x 14 5/8). Illustrated: Print Collector's Quarterly 13 (1926): 373; Guichard, British Etchers, 1850-1940. A rich impression printed on the full sheet of cream wove paper. Signed in pencil. $1,250.

Charles Cundall(1890-1971) was born in Stratford, Lancashire. Studied at Manchester School of Art, obtaining a scholarship to Royal College of Art in 1912. After World War I Army service, he returned to Royal College in 1918, then studied at the Slade School of Fine Art in 1919-20 and in Paris. Cundall travelled widely in several continents and became noted for his panoramic pictures. He belonged to the New English Arts Club and exhibited extensively at the Royal Academy exhibitor. A painter and lithographer, Cundall (1890-1971) had his first one-man show at Colnaghi the year after this impressive portrait was made. During World War II, he wa an Official War Artist. In 1944, he was elected to the Royal Academy.

Allinson Gallery Index.

To order, for more information or to be placed on the email list, call contact Jane Allinson (jane@allinsongallery.com) or send a fax to (860) 429 2825.