!-Gerald Brockhurst. 1890-1978-->


Gerald Leslie Brockhurst, R.A., R.E. 1890-1978.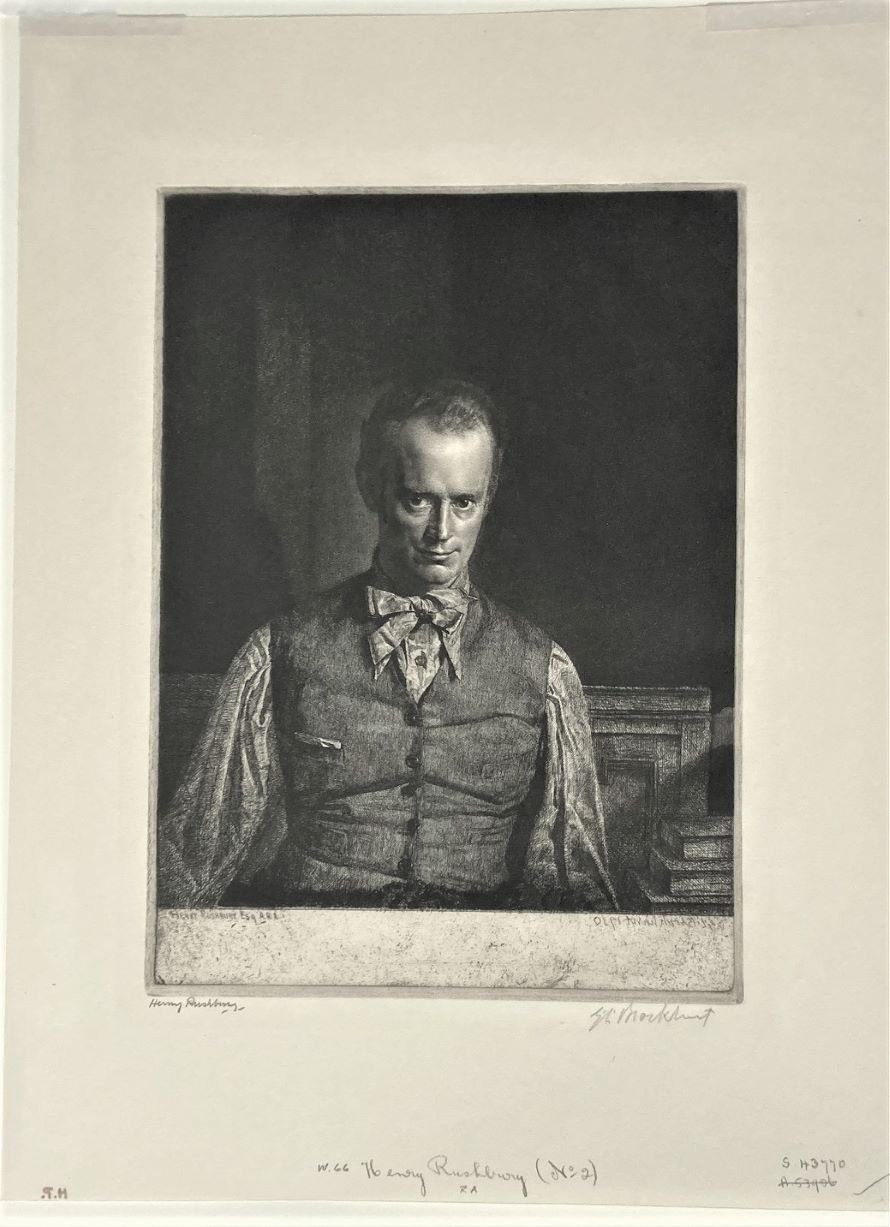 Henry Rushbury, A.R.A., R.E., R.W.S., No. 2. 1930. Etching. Fletcher 66. Published state. 10 x 7 3/8 (sheet 14 1/2 x 10 3/4). Edition 111. Illustrated in 'Royal Academy Illustrated' 1930; 'Fine Prints of the Year' 1930; Print Collector's Quarterly 21 (1943): 331. An exceptionally rich impression with printed on cream wove paper. One of a few proofs signed by the artist and also by Henry Rushbury. $2,250.
This etching is after the painting of Henry Rusbury in a landscape background owned by J. Leonard Sessler of Philadelphia, exhibited at the R.A. in 1929. The portrait was painted in 1927, the year that Rushbury was elected A.R.A. An impression was exhibited at the R.A. in 1930, no.1059, and the R.E. in 1930, no.86.

Let us Now Praise Famous Men.
British Fine Prints.
Allinson Gallery Index.

To order, to report broken links or to be placed on the email list, please contact Jane Allinson (jane@allinsongallery.com), call (001) 860 429 2322 or fax (001) 860 429 2825. Business hours are 9:A.M. to 5 P.M. Eastern Standard Time.
Please click here to review the USE AND ACCEPTANCE AND PRIVACY POLICIES FOR THE ALLINSON GALLERY, INC. WEBSITE
Thank you for visiting this website.