!-Gerald Brockhurst. 1890-1978-->


Gerald Leslie Brockhurst, R.A. 1890-1978.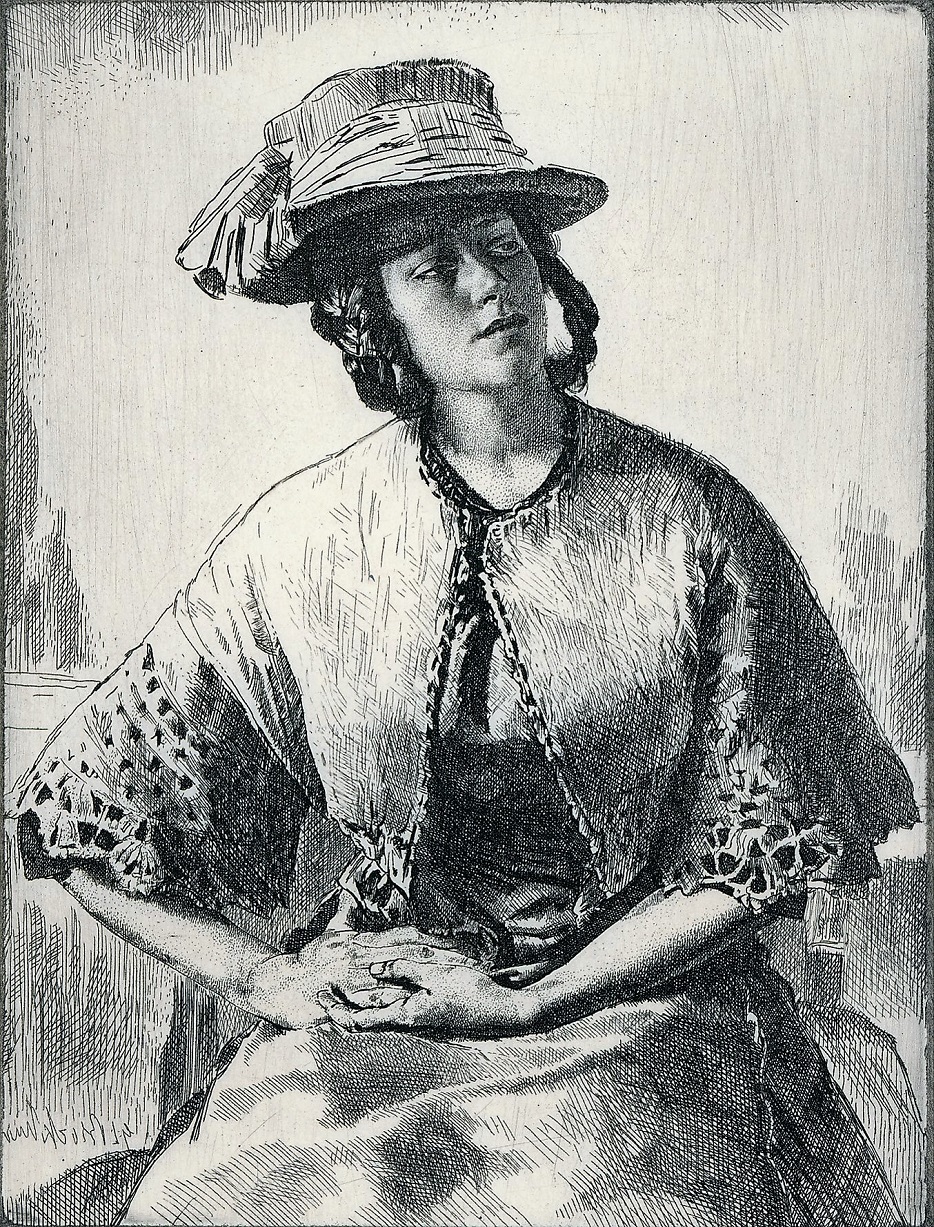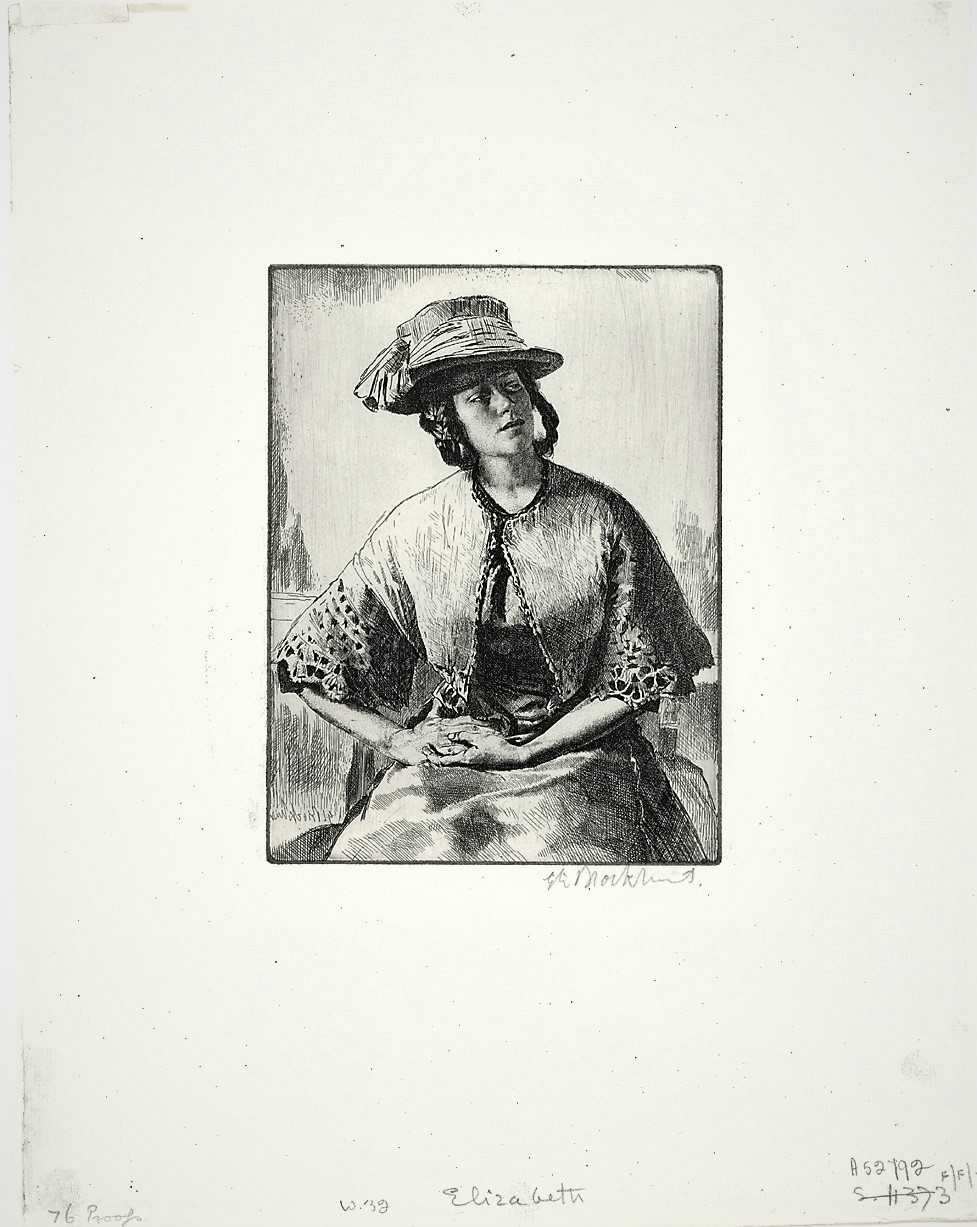 Elisabeth (Anaïs) also called The London Caster Girl. 1922. Etching. Fletcher 32.x. 5 5/8 x 4 1/4 (sheet 11 1/2 x 9). Edition 76 (total 94 impressions). A rich impression with plate tone, printed on '[F J Hea]d & Co' cream laid paper. Signed in pencil. $600.
The sitter was the artist's first wife, Anaïs Folin.
Allinson Gallery Index.
British Fine Prints.

To order, to report broken links or to be placed on the email list, please contact Jane Allinson (jane@allinsongallery.com), call (001) 860 429 2322 or fax (001) 860 429 2825. Business hours are 9:A.M. to 5 P.M. Eastern Standard Time.
Please click here to review the USE AND ACCEPTANCE AND PRIVACY POLICIES FOR THE ALLINSON GALLERY, INC. WEBSITE
Thank you for visiting this website.