!- John Taylor Arms. 1887-1953-->


John Taylor Arms, N.A. 1887-1953.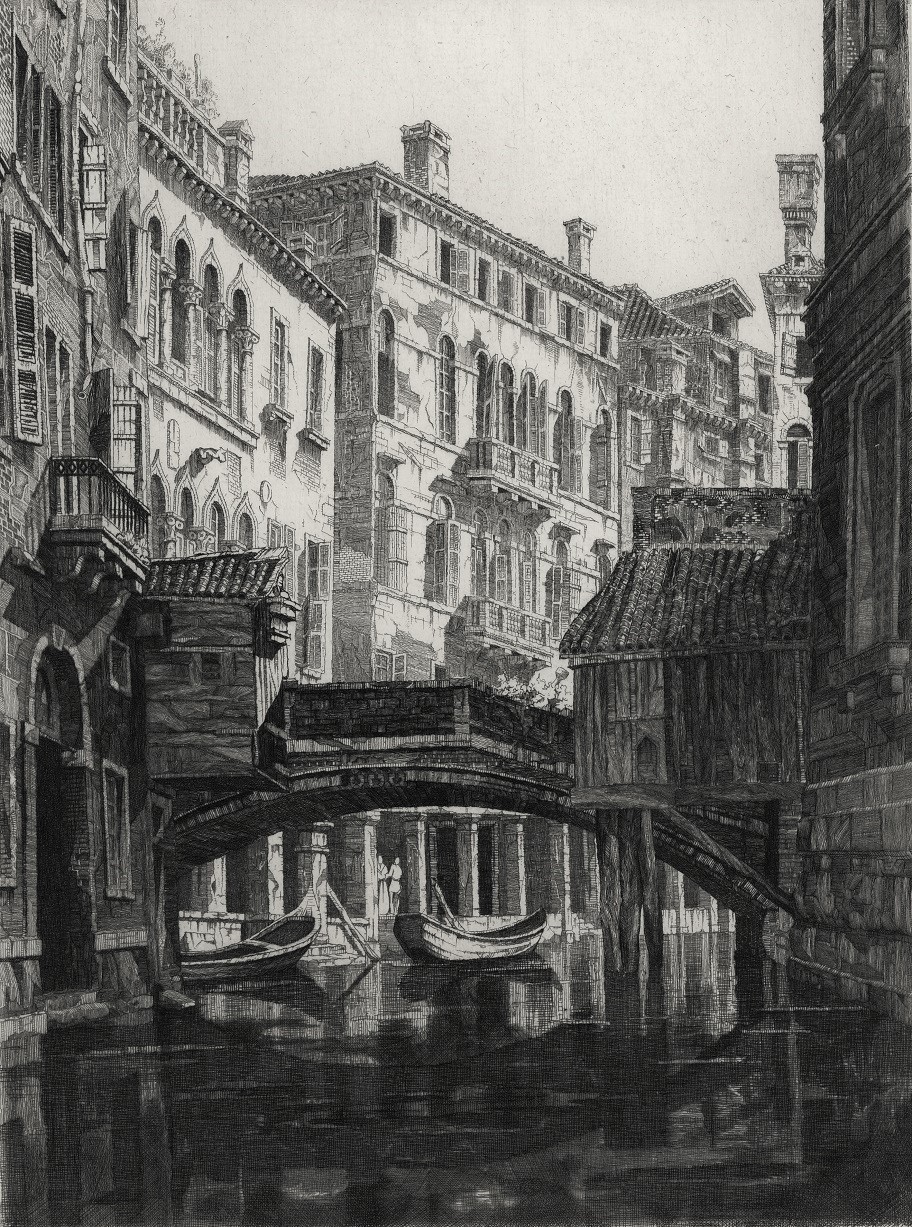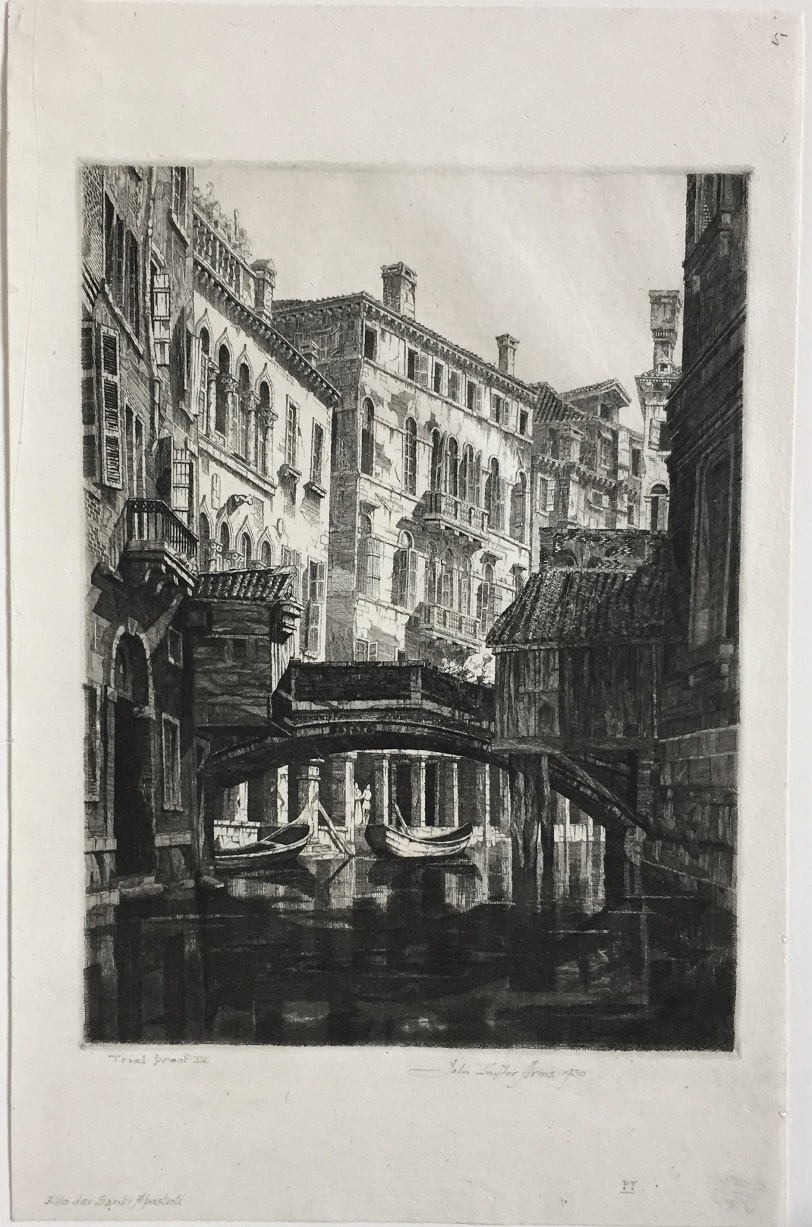 Rio del Santi Apostoli, Venice. 1930. Etching. Fletcher 226.ii. 8 x 6 (sheet 11 x 7 3/16). Italian series #4. Illustrated: Dorothy Noyes Arms, Hill Towns and Cities of Northern Italy, p. 206. Commission as the frontispiece for the limited edition of American Etchers: John Taylor Arms. A rich impression, one of 18 printed by Henry E. Carling on antique cream laid paper with a shield watermark. Signed, dated, and annotated ' Plate etched as frontispiece for Limited Edition of Volume V of American Etchers Series' and 'cp' (Carling printed) in pencil. Housed in a 16 1/4 x 13 3/4-inch Italianate gold leaf frame. $1,750.

The image shows the river and Bridge of the Holy Apostles in Venice.


To order, to report broken links or to be placed on the email list, please contact Jane Allinson (jane@allinsongallery.com), call (001) 860 429 2322 or fax (001) 860 429 2825. Business hours are 9:A.M. to 5 P.M. Eastern Standard Time.
Please click here to review the USE AND ACCEPTANCE AND PRIVACY POLICIES FOR THE ALLINSON GALLERY, INC. WEBSITE
Thank you for visiting this website.